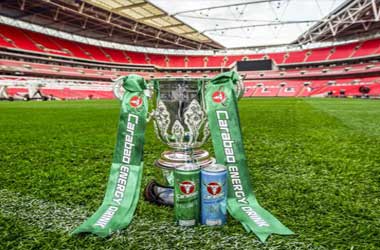 Two unexpected goals saw Arsenal succeed in beating Chelsea 2-1 Wednesday and earning a spot in the League Cup final against Manchester City. After a poor domestic campaign, this is the joy Arsenal needed.
Antonio Ruediger, a defender for Chelsea was instrumental in helping Arsenal with their win as he gave a helping hand. Chelsea came out strong pushing hard down to Arsenals end but Arsenal were quick to fight back. A corner shot that bounced off the heads of Antonio Ruediger and Marcos Alonso gave Arsenal a 1-0 lead after the ball flew into the net 12 minutes into the first half.
Later, it was Antonio Ruediger who happened to send a pass from Alexandre Lacazette directly into the path of Arsenal's Granit Xhaka, who then was able to take a shot on net and past Chelsea's Willy Caballero.
Arsene Wenger, manager for Arsenal said,
"In the first half we gave them too much respect, maybe, and we suffered from that. "In the second half we rectified that."
It was Wengers change to a three man defense for the second half that helped improve things for the team.
Said Jack Wilshere, midfielder for Arsenal,
"We might have got our formation wrong … but we came back into it and showed great character," Arsenal midfielder Jack Wilshere. "We showed our quality going forward."
In a game that showed the squad shortages, the chance of a recovery seemed far as Chelsea's ability to attack was evaporated after Antonio Conte went out after a problem with his hamstring, this forced Chelsea's Coach Conte to debut Ross Barkley as a replacement.
Being his first match since an injury in May, the recruit from Everton lacked the sharpness needed, and this left Conte to at times rely on Barkley as a "false nine", and it wasn't much to the imagination why Chelsea, who won the Premier League in 2017 was not a scoring threat.
Any hope for Chelsea defending its title evaporated long ago as Manchester City is ahead 15 points. Arsenal, for their part is sitting sixth, but has made it to its 4th domestic final in five years. For Wenger, the news is good as it is not the FA Cup that is giving the coach cover. The defence of the cup came to abrupt halt after a humiliating Nottingham Forest loss earlier in the month. Yet with a trip to the League Cup, Conte's first since 2011 will be the silver lining that could bring the cup home for the first time in twenty-one years.
This of course is good news for Arsenal fans and one that is sure to generate substantial betting activity with soccer bookmakers. How the embattled club will far against Man City will be seen on the 25th of February, until then, fans will be need to assess performances and judge who they think best suited to take the Cup home.