2023 IIHF WWHC Roster Finalized By Hockey Canada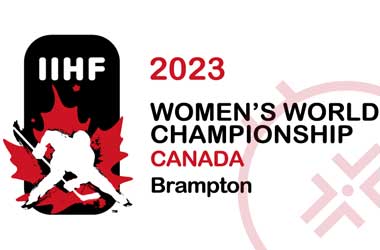 Summary
Hockey Canada releases list of 23 players for 2023 IIHF Women's World Championship
The team will be captained by Marie-Philip Poulin
2023 IIHF Women's World Championship runs from April 5 to 16
The 2023 IIHF Women's World Championship is set to take place in Brampton, Ontario from April 5 to 16. Hockey Canada has released its roster of 23 players that will take part in the Women's World Championship next month. 
Hockey Canada Picks Experienced Squad
The list of 23 players released by Hockey Canada does not contain any major surprises as Hockey Canada has gone with a bunch of tried and tested players who have a lot of experience both individually and combined. As many as 18 players on this roster were a part of Canada's winning team that won in Denmark in 2022.
All of the players on the roster have played in a World Championship before with the exception of young Danielle Serdachny who is just 21. The team will be captained by Marie-Philip Poulin and will be confident of winning another World Championship on home soil.
Canada will go in as huge favorites once again and their biggest challenge will from the United States. The two countries have had to play each other in the last two World Championships and Canada got the better of the United States on both occasions. 
Canada took on the United States in 2021 in Calgary in a very tight game that went into overtime. Team Canada pulled off a great victory in overtime to win 3-2. In 2022, the World Championship took place in Herning and Frederikshavn, Denmark and Canada beat the United States 2-1. 
Canada appears to have the wood over the United States as they also beat them 3-2 in the 2022 Olympic final. The Canadian women's national team will go into the 2023 IIHF Women's World Championship full of confidence and look to defend their championship successfully yet again!
Team Canada Roster For 2023 IIHF Women's World Championship
Here is the list of 23 players that will represent Team Canada at the 2023 IIHF Women's World Championship.
Natalie Spooner, Kristen Campbell, Erin Ambrose, Emily Clark, Renata Fast, Ann-Renee Desbiens, Sarah Fillier, Jocelyne Larocque, Brianne Jenner, Emma Maltais, Sarah Nurse, Emerance Maschmeyer, Kristin O'Neill, Jame Lee Rattray, Marie-Philip Poulin, Ella Shelton, Blayre Turnbull, Laura Stacey, Micah Zandee-Hart, Danielle Serdachny, Rebecca Johnston, Jaime Bourbonnais and Claire Thompson.