Online Sports Betting Continues To Thrive In Canada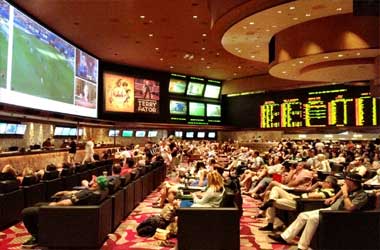 Although highly restricted in several countries, online sports betting is flourishing in Canada as a result of an ambiguous regulatory framework that has allowed offshore operators to freely offer services to Canadians.
According to a local newspaper report, Canadians have been using such betting sites for all forms of wagering without any restrictions and the authorities have largely been ignoring the issue.
In Canada administration of gambling is the responsibility of provinces. There are limited federal laws dealing with internet gambling resulting in a legal grey area.
Based out of offshore countries like Gibraltar, Antigua and the Isle of Man, there are a number of such offshore companies that offer a host of betting options including sports betting without having to submit to scrutiny by the Canadian government.
In a statement, Chad Finkelstein, a gaming law expert said
The criminal code was written decades ago, and these provisions with respect to gaming were drafted in the 1960s and haven't really been updated since. These provisions were not drafted with anything remotely resembling the internet ever contemplated. So we have outdated, antiquated provisions, which makes it difficult to apply to a modern gaming business
This is the reason that none of the offshore companies have faced any action in Canada. There are no laws that would allow the country's legal system to hold the companies liable which has resulted in their unfettered operations according to Michael Lipton, a gaming law expert with Dickinson Wright in Toronto.
There are also no restrictions imposed by the Canadian banking industry. Gamblers can use any of the local banks to carry out betting transactions either directly or via credit cards. Even if there were any curbs, a frequent player Steve pointed out that he could use a third party account or an online venture to circumvent them.
Canada is a lucrative market for online bookmakers, accounting for anywhere between 8 percent and 14 percent of the global gaming market, according to Lipton's estimates As per Paul Burns, vice president of the Canadian Gaming Association, it is estimated that Canadians place wagers worth nearly $4 billion a year through offshore sportsbooks.
In comparison, Canadians spent just around $500 million on local sports lottery games like the Pro-Line in Ontario. Burns further stated that the total amount of bets could be billions more if the bets between friends or those made with illegal bookies is included.
Pointing out that the industry was potentially a significant source of revenue, Lipton believes that it was high time for the government to review and revise the gambling framework in the country.