Football World Cup Qualifiers – Hints and Tips for World Cup Qualifiers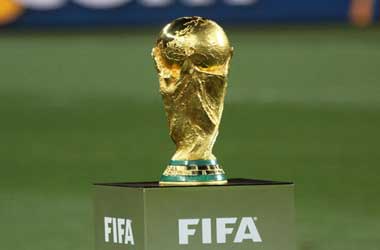 Everyone who has an interest in football will be hoping that their home team manages to make it though the qualifying stages of the World Cup, however there are many differing views on which teams will make it through to the next round, as it is quite commonplace for some of the underdogs to suddenly find their form and wipe the floor with their opposition in these stages of the World Cup.
As all online betting sites are opening their World Cup betting markets very early then if you do have your own view on which teams you think are going to win their qualifying matches then it often pays dividends for you to have placed your wager and bets on the outcomes of these matches very early as that is when not only the best odds but also the best consolations and bonuses can be found.
One up and coming match which is sure to get a lot of worldwide sports bettors placing their hard earned money down on the outcome of this match, is the World Cup Qualifier between England who are playing Montenegro, with England being odds on to win that match.
England are also playing Poland for these two teams and both in the same group and once again England are firm favourites to win this match, the odds however as very restrictive and as such it will take a brave punter to put their money down for the tiny returns they will get if of course England do go on as is expected, to win both of these matches.
However what you will find is that some online betting sites are offering odds on England winning both of these two matches against Montenegro and Poland and as such by combining both of these two matches into one bet then the odds being offered by selected online betting sites may make a wager on this outcome worthwhile.
We have done some shopping around and have found that the Bet365 betting site are at this moment in time offering odds of 8 to 11 on England winning both of these two matches, and as such if you do fancy England's chances, as a lot of sports bettors and fans of the sport do, then they sure are generous odds and in no way too respective.
Remember that you are not just forced to place an outcome of which team you think is going to win the match outright for betting sites such as Bet365 will also offer several different betting markets of each World Cup Qualifier that is being played, so if you like the look of one team member and are convinced that they are going to score in any of these soccer matches then do look at the odds on offer on that player as that is often where the biggest odds on a soccer match can be found.
Plus if you would like to combine a goal scorer with the outcome of any soccer match then these types of bets are also on offer.
One other type of soccer bet which is proving to be popular with punters is the correct score bet, and with the score of any match being unknown but with it being possible to be any score then some very large winning odds are on offer, more so if you back the underdog to come out ahead and do indeed manage to predict the correct score of any one match!