Famous Hockey Players That Like to Gamble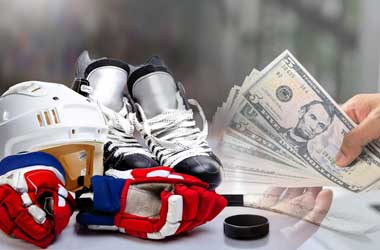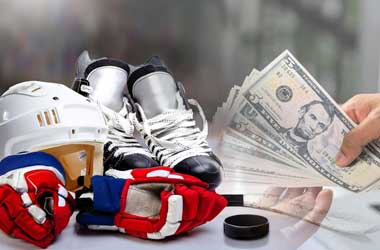 If you are a true Canadian, then watching NHL games is definitely your favourite way to have fun during the evenings with friends or family. But do you know some mind-blowing things about it?
According to Forbes, the hockey industry is worth billions – and the highest-paid salary in 2022 counted to $12,5 million. With so much money, there is little wonder Canadian hockey players like to get even more adrenaline and try their luck gambling.
While money management is a top priority for people nowadays, Canadian hockey players don't have this issue. Let's see how the NHL crew loves spending their free time and who is the top Canadian hockey gambler!
Jaromir Jagr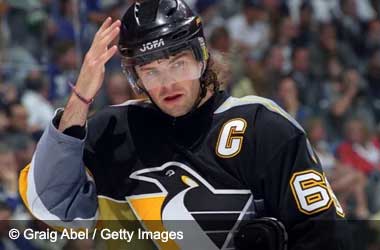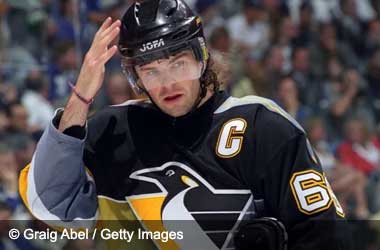 Jaromir Jagr was born in Czechoslovakia and joined the Penguin in 1990. He has had one of the longest hockey careers and has played over 2,000 professional games in 33 seasons. Unfortunately for Jaromis, he had a passion for gambling, especially sports betting.
A big chunk of his money was regularly left at bookies, and one of them kept joking that he was still waiting for the time Jaromir would actually win the bet. He didn't use any strategies but kept betting with amounts as big as $20,000 – without success. To be fair to Jaromir, he did win some games, but at one point in his life, he owed $3 million to bookies. From our list, Jaromir seems to be the one Canadian player who didn't have much luck at betting.
Wayne Gretzky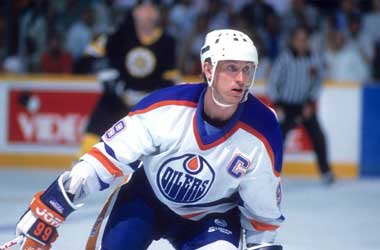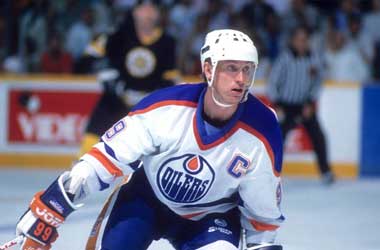 We can't fail to mention Wayne Gretzky in our list. This famous Canadian player is a legend in the hockey industry. Gretzky holds or shares 60 NHL records, and one of the most impressive is having 2,857 career points. With 40 Regular Seasons, 15 Playoffs, and 5 All-Star games, it's no wonder Wayne found a hobby to relax and enjoy in his free time.
Wayne walked off the hockey with $2 million and liked to have fun at Vegas casinos. He was believed to have a $1 million debt and spending long weekends without leaving the casinos' tables. Even more interesting is that his wife was a passionate gambler and was convicted for engaging in illegal gambling. But we can't deny that Gretzky donated to charities thousands of dollars, and maybe some of his gambling winnings went into good hands.
Gino Odjick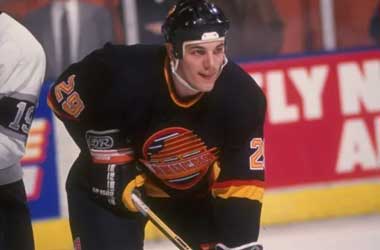 Gino is a former Canadian professional ice hockey left winger who played 12 seasons for multiple teams. Odjick was one of the first NHL players born in an Indian Native Reserve and made an impressive hockey career. His most striking characteristic was playing tough and being aggressive, accumulating countless penalty points. While adversaries feared Odjick in the ring, his teammates were happy they had protection, which grew in long lasted friendships.
Gino loved spending time at casinos and particularly enjoyed poker games. He enjoyed spending weekends at famous land-based casinos and gambling all night long. Even if we can't put a number on his winnings, we know that a big chunk of those was given to charities and other organizations. Since Gino grew up in a household with five siblings and 32 foster kids during his life, he saw how important it is to help others and do good deeds. His passion for gambling and betting turned on a positive side in the end.
Roberto Luongo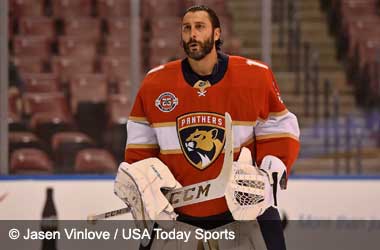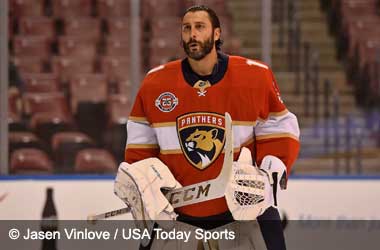 Hockey lovers will surely know Roberto Luongo's name. Even though he has Irish-Italian roots, Roberto was born in Canada. His two brothers were goaltenders, but Luongo was the only one who made it to NHL and played 19 seasons. His career is worth noticing; he still coaches young teams and helps many charities with money.
With such enthusiasm on the hockey ring, it's no wonder Roberto likes to feel the adrenaline rush even after the game is other. Roberto is a poker lover, and every time he has a chance to play a game with big stakes, he will take it. At one point, the paparazzi followed him to a casino and took a photo of his $30,000 stake, but Luongo denied playing with such a sum, telling people it was a game between friends and the money was just for show. Even though we don't know the truth of it all, we can't deny that this Canadian player is a real casino and betting fanatic.
Daniel and Henrik Sedin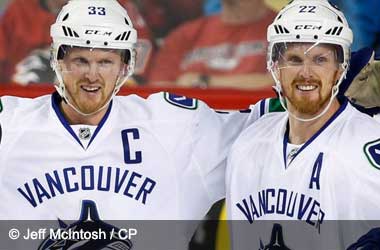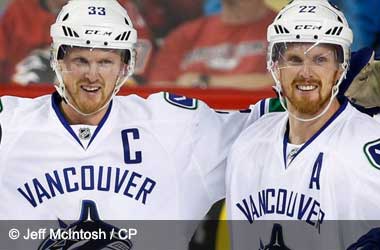 Yes, you didn't read that wrong! We are talking about the famous Canadian twin brothers who joined NHL in 1999. The sport blood runs in the family as their father used to play during the 1960s. From a young age, the Sedin brothers impressed the audience and became a novelty. Having one good player is fantastic, but twins who play great are a miracle. They had an extraordinary sports career, but not many people know about their charity work.
The Sedin brothers made their name in Vancouver and decided to organize regular charity events. You're mistaken if you think about the boring restaurant and black-tie events. The Sedin brothers hosted casino charity nights – combining their passion for gambling, sports betting, and good deeds. They loved to play poker and gathered hundreds of people to raise money for treatments of rare diseases.
Our Final Thoughts
Canadian bettors might be shocked that so many hockey players love taking a chance at casino games and betting. But everyone likes having a fun time now and there, enjoying a game, and trying their luck.
Why do people, in general, love to gamble? There is always a chance to win money, relieve the stress of a long day, and take risks – especially when you win and the excitement is overwhelming. Canadian hockey players get tired after long seasons and challenging routines and seek a way to relax. In the end, there is nothing better than having money and using it for fun or a good cause.