Amazing Sports Betting Scandals That Rocked The Sporting World
Betting, for the most part, is clean when it comes to sporting events. However, there have always been a few in the gambling fraternity that hope to rake in some extra moolah and end up causing some of the biggest scandals and controversies.
From match fixing to doping, point shaving and players looking to fast track their bank accounts, making a quick buck off sports is now old hat. Nevertheless, there are some scandals that need extra special mention.
Before we begin, let's make it clear that players aren't the only ones to be embroiled in controversies.
Assistant coaches from the NHL, referees from the NBA and even coaches from the MLB have been pulled up for siphoning money to pay off gambling debts. Despite all this, sports betting continues to grow at a phenomenal rate of billions of dollars a year.
Now let's look at some of the major scandals that have rocked the sporting world.
New York Mets manager in criminal tax fraud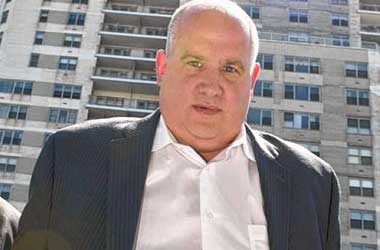 Charlie Samuels, a New York Mets clubhouse manager with the team since 1976, was sacked from his job in 2010 following allegations of mixing with bookies and gambling, although formal charges for illegal gambling were never filed.
He was also charged with pilfering memorabilia worth $2 million and issuing loans to himself via the club.
Samuels was also in the dock for criminal tax fraud and was banned from all Mets' functions for life in addition to five years probation.
Dowd Report knees former MLB player and coach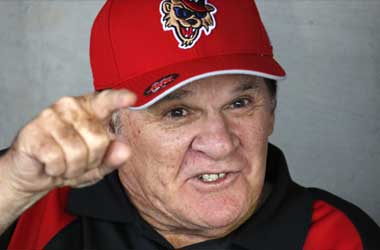 Pete Rose, a former MLB player and manager for the Cincinnati Reds is perceived to be one of the toughest in the sport.
However, there was a dark side to player who was accused of placing bets on his team both as a player and later as manager. The issue was brought to light 3 years after his retirement and the allegations proved to be true, which became public in the Dowd Report. He is alleged to have wagered at least $10,000 per day. Since there was incriminating against Rose, he accepted a permanent ban in 1989.
NBA referee shares insider information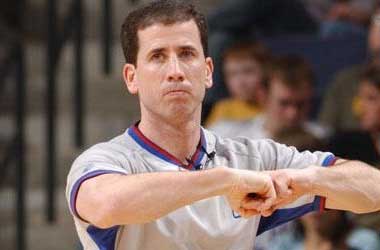 The NBA hasn't been spared of scandals either. In 2007, Tim Donaghy, an NBA referee was alleged to have been using insider information to bet on games since 2005. This included information on player injuries, transfers, and other crucial information, which he used to his advantage.
Donaghy is reported to have surrendered to police and admitted that he used code language to tip off other gamblers. He also claimed to have made $30,000 off bookies for this service. This resulted in a 15-month sentence in the slammer and three years probation.
2009 European Football Scandal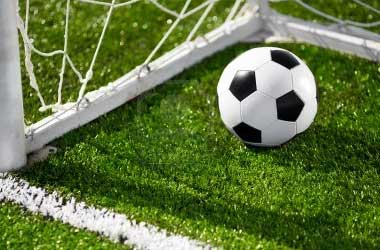 Shady deals in football are not uncommon but European football is credited with one of the biggest scandals that rocked the sporting world let alone the continent. Nearly 200 matches played in the Europa League and UEFA Champions League was allegedly fixed in 2009. The investigation into the betting scandal spread over 9 European countries and involved 12 UEFA Europa League qualifiers and 3 UEFA Champions League qualifying matches as well.
Charges were brought against Macedonia's FK Pobeda. The club was found guilty of fixing a match against Pyunik, an Armenian football club in 2004, and was banned from European competitions for 8 years.
The club president and former captain were both banned from European football for life. While several organized crime members were in the docks, SC Veri's captain, Patrick Neumann, also confessed to be involved in the scandal. 15 arrests were made in Germany and two in Switzerland while cash and property were also seized. Among them were brothers Ante, Cirko and Milan Sapina, and owners of Café King.
More match fixing in football
An illegal gambling from the Far East run by 3 Malaysians were busted and jailed for 12 years in 1999. The were found guilty in a multi-million dollar betting scandal. They actually went to the extent of trying to mess with the floodlights at Charlton Athletic when they were caught.
Match fixing in Japanese Sumo Wrestling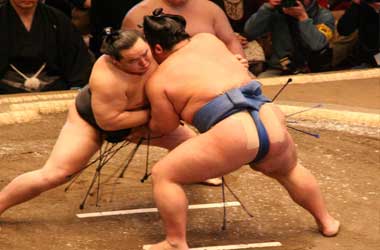 Sumo wrestling is known to be a sport with religious trappings where participants adhere to a strict code of conduct.
However, the Japan Sumo Association's Grand Tournament had to be scrapped in 2011, for the first time in six and a half decades after 13 senior wrestlers were involved in betting and match fixing.
Seems like they were looking for a 'sizeable' fortune!
Horse racing Down Under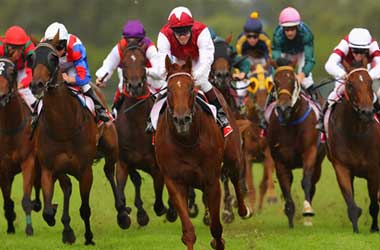 Horse racing aka the Sport of Kings, is not without its share of controversies.
It is one of the most notorious for fixing allegations ranging from ringer jockeys to horses paraded as supposed amateurs.
Champion jockey Damien Oliver was a few years ago accused of betting on a rival jockey's horse, Miss Octopussy, through a go-between. He admitted to having done so.
Fine Cotton, a comedy of errors
The lust for money was also brought to the forefront through trainer Hayden Haitana and bloodstock agent John Gillespie. The duo was embroiled in a ring-in and substitution scandal that involved some of the country's elite. The painted Bold Personality, a bay gelding, brown so that it could be entered as another horse, Fine Cotton, in the Commerce Novice (2nd division) Handicap over 1,500 meters at Eagle Farm Racecourse, Brisbane, Queensland. Their bluff was caught when the odds swung from 33-1 to 7/2 before the race. A shoddy paint job where the paint started running down the horse's leg after the race, was the final nail in the duo's coffin.