UFC 245 Betting Odds & Predictions For Usman vs. Covington Fight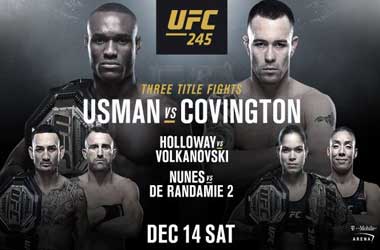 The UFC is heading back to the T-Mobile Arena in Las Vegas on Saturday December 14th. UFC 254 will features three bouts on the main card and be aired live at 10pm EST on pay-per-view.
The main events include Kamaru Usman taking on Colby Covington in a Welterweight title bout, Max Holloway vs Alexander Volkanovski battling for the Featherweight Title and Amanda Nunes vs Germaine De Randamie battling in a Women's Bantamweight title.
This week, our focus will be on the Usman/Covington and Holloway vs Volkanovski, both important in their own right, not only for the simple fact they are title bouts, but also the build-up leading up to the fight between Usman and Colby.
That said, let's look a little closer at each fighter and see how they stack up and who we predict will walk away with a victory.
Best Online Sportsbooks To Bet On UFC245
#1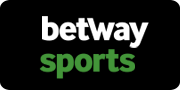 Bonus Offer
100% UP TO CAD 200
Canadian players accepted
#2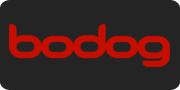 Bonus Offer
100% UPTO CAD 200
Canadian players accepted
#3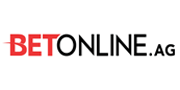 Bonus Offer
50% UPTO CAD 2500
Canadian players accepted
#4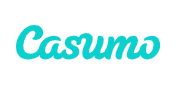 Bonus Offer
100% UPTO C$250
Canadian players accepted
#5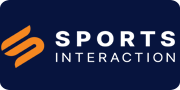 Bonus Offer
100% UPTO CAD 125
Canadian players accepted
UFC – Ultimate Fighting Championship
UFC245 Fight Analysis
Odds have been provided by Bet365 and are accurate as of 11/12/2019
Kamaru Usman vs. Colby Covington
Odds to win: Kamaru Usman -175 / Colby Covington +150
Kamaru Usman, nicknamed 'The Nigerian Nightmare' was instrumental in putting South Africa on the map when it comes to mixed martial arts after becoming the first UFC Champion from Nigeria. Usman, who was born in Nigeria and immigrated with his family to America at the age of 8 is known for his dominant style of wrestling
His journey towards a career in wrestling began with a little help from Rashad Evans, a former UFC Champion, and since, has only lost one professional fight and since 2013, is undefeated. It wasn't until 'The Ultimate Fighter' before Usman made his UFC debut with that resulting in a victory and a healthy contract from to join the UFC roster.
Since then, Usman has been unstoppable and remains hungry and determined to advance his status in the UFC. While some consider his style somewhat less exciting and at times, boring, but he is a serious fighter who earns his wins
Colby Covington is one of mixed martial arts most hated and is known for getting fans of the sport riled up in ways only Connor McGregor was able to do. He not only is an open Trump supporter but constantly gets in competitor's faces. This is not by mistake as Covington holds a graduate degree in Sociology and at the age of 31, and a native of Clovis, California his career in martial arts began in high school where he became state champ during his senior year.
There has been a long list of challengers who have fallen for Colby's antics, and after making his debut professionally in 2012, it took a mere two years before he was signed by the UFC. His debut saw him earning a TKO against Anying Wang and until December of that year, he was undefeated before losing to Warlley Alves. However, since that loss, Covington has not lost a single bout including those against Rafael Dos Anjos, Demian Maia, Dong Hyun Kim and Robbie Lawler. Make no mistake, Covington is a serious threat, and the odds are in his favour to walk away with the title when he and Usman meet in the cage.
Our Prediction: Colby Covington to win by TKO
Max Holloway vs Alexander Volkanovski
Odds to win: Max Holloway – 170 / Alexander Volkanovski +140
Max Holloway might not have achieved his goal of becoming a two-weight champion in the UFC. Still, few can argue that Holloway is at the top of his game and division, and while Alexander Volkanovski is a top contender, he still has had a limited amount of experience at this level.
Holloway managed to recover from his loss to Dustin Poirier with a win over Frankie Edgar in July at UFC 240 and few doubt that Holloway will be anxious to get back into the swing of things against Volkanovski. Fans can expect Holloway to bring on the action as is his custom right from the start and with his superior cardio, Volkanovski will have his hands full fighting off what many consider to be the best featherweight of all time.
Volkanovski is no slouch however and has a 2.5 reach advantage over Holloway. He also brings to the table a winning streak that spans seventeen fights since leaving behind a career as a successful rugby player, and he is looking to continue his rise in the UFC with his fight against Holloway. An accomplished striker, Volkanovski is known for his ability to knock out his opponents, and that could mean fans are in for a real treat come Saturday night when the two take to the cage.
Our Prediction: Max Holloway to win by decision