Tuscan Grand Prix 2020 Betting Preview & Latest Odds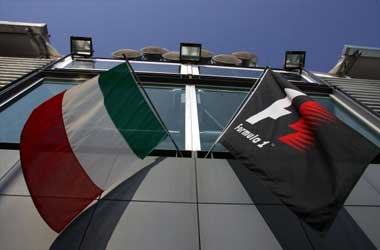 Mugello Circuit in Tuscany is hosting the 9th Grand Prix for the 2020 Formula One Season. It marks the first time this circuit has hosted F1 since it was established in 1975, but often see's development & testing of Scuderia Ferrari's vehicles.
All competitors from Lewis Hamilton to George Russel won't have experience racing this circuit, meaning another week of excitement similar to Monza.
The Italian Grand Prix will likely be recorded as the most exciting race in 2020.
It saw everything from Lewis Hamilton receiving a +10-Time Penalty & Charles Leclerc crashing into the barriers at 300kph. Monza also saw Alpha Tauri pit Pierre Gasly a lap earlier than any other driver, which proved favourable after Kevin Magnussen parked his car hundreds of feet away from the pit stop. The FIA red-flagged the pit stop moments before Lewis Hamilton entered for his tyre swap, with Antonio Giovinazzi following a minute later. FIA Stewards were forced to give both drivers a +10-Time Penalty.
Pierre Gasly would pass-by Lewis Hamilton during his "Drive-Thru Penalty Stop", allowing the AlphaTauri driver to reach 2nd place. Standing in 1st for a single laps time was Carlos Sainz with McLaren, who pitted for new tyres & would then be overtaken by Gasly. This French driver held onto his leading position until lap 54, allowing for Pierre to obtain first in Formula One victory after three years in the motorsport.
Best Sports Betting Sites to bet on the Tuscan GP 2020
Bookmakers haven't awarded Pierre Gasly for his accomplishments at Monza & have listed the French driver at 101.00 Odds to Win, not considering that AlphaTauri tested at Italian Circuits for the 2020 season. It's the primary reason their AT-01 performed admirably at Monza, with Team Engineers & Drivers anticipating similar pace for the Tuscan Grand Prix. Bookmakers sticking with the standard top three selections of Hamilton, Bottas, and Verstappen is likely accurate. Nobody in Formula One has raced at Mugello Circuit & won't know the perfect racing lines for overtaking. Tuscan GP will likely revolve around downforce speed of the two teams, and result in a Mercedes 1-2 Victory.
The Tifosi Gang are highly anticipating the Tuscan Grand Prix, with Scuderia Ferrari bolstering better performance at Mugello. Charles Leclerc or Sebastian Vettel obtaining a podium victory after Scuderi Ferrari's notable downfall in 2020, would be welcomed by the Tifosi Gang. Vettel managing 1st Place at Mugello would celebrate the recent announcement of Germany's four-time champion joining Aston Martin Racing. However, both Vettel & Leclerc are unlikely to maintain notable pace against competing teams like McLaren or Red Bull Racing.
The Tuscan Grand Prix is technically advantageous for Mercedes AMG-Petronas, giving Lewis Hamilton & Valtteri Bottas ample opportunity to battle each other for 1st place. Mugello's extensive cornering and the flat-out straight line is suitable for the DAS System employed by Mercedes. Lewis Hamilton as a Six-time F1 Champion will likely find the racing line, and start outpacing his competition. Young drivers like Lance Stroll and Max Verstappen could postpone that outcome for Lewis Hamilton if their racing modes were deemed FIA favourable.
F1/E Reviews
Drivers to Watch
Pierre Gasly wasn't highlighted for the 2020 Tuscan Grand Prix with best odds. The French-born competitor was expected to have favourable odds after performing beyond expectations at Monza. However, the AlphaTauri driver doesn't sustain low odds like Charles Leclerc & Sebastian Vettel. Even Renault has maintained lower odds than AlphaTauri, which is surprising when considering both outfits have competed at the same level.
Bookmakers have selected Lewis Hamilton, Valtteri Bottas, and Max Verstappen for the top three contenders for victory at Mugello Circuit. Max Verstappen isn't deserving of his standards odds after the poor performance shown at Monza, with Red Bull's Alex Albon also facing a similar fate. Hamilton's chances of victory are higher than 90% against the current grid, with his Mercedes W11 providing significant downforce & power options. This means that Hamilton is typically +30-Seconds away from other competing drivers.
Selecting the correct driver for the Tuscan Grand Prix is challenging. Locating previous records of these men competing at Mugello isn't possible, meaning that Odds are in anyone's favour Below we've provided insight onto each of the top three drivers with digital bookmakers. Wagers are being accepted now, but it's better to wait until race day.
*Odds have been provided by Spin Sports and are accurate as of 11/09/2020
Lewis Hamilton
Odds to win: 1.44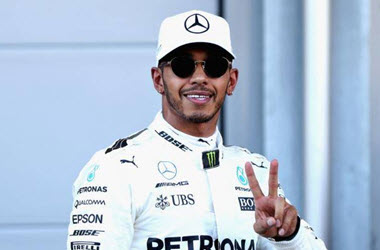 For decades, the United Kingdom had desired a British World Champion in Formula One. These hopeful supporters received Lewis Hamilton, an individual that's obtained six championships in his career. It's one less than Michael Schumacher & something that Hamilton has considered for years.
However, Lewis's skillsets seemed to falter after hearing he'd passed the Red Flagged Pit Lane at Monza & obtained a +10-Time Second Penalty.
His performance afterwards was lacklustre, which is standard whenever Hamilton is associated with the Mid-Pack & not front lanes. Unfamiliarity at the Mugello Circuit could mean Hamilton losing positions against other competitors.
Valtteri Bottas
Odds to win: 4.50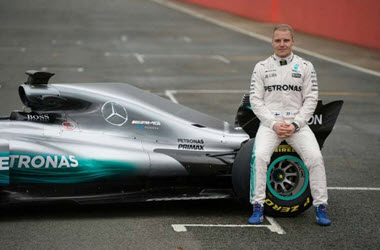 Valtteri Bottas is the 2nd driver for Mercedes AMG-Petronas, and the best option to dethrone Lewis Hamilton from acquiring victory at Mugello. Bottas maintains an identical Mercedes W11, meaning his pace can rival Lewis Hamilton's. It's unlikely that Valtteri will become more potent driver than Hamilton at Mugello, or any other circuit is foolish.
Throughout the 2020 Formula One Campaign, Valtteri Bottas has achieved a single victory & is unlikely to obtain a second.
It's been Max Verstappen more consistently battling the British Champion again. However, Bottas remains at higher odds than Verstappen.
Max Verstappen
Odds to win: 6.50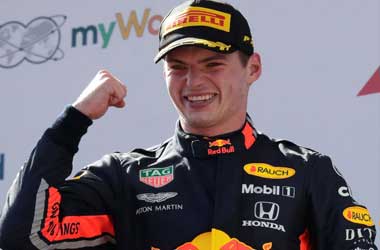 Max Verstappen is likely the best selection to win the Tuscan Grand Prix.
He's proven himself a strong competitor against Lewis Hamilton & Valtteri Bottas, often breaking the two Mercedes apart throughout the 2020 Season.
Red Bull's RB16 that's been awarded to Max Verstappen is the team's most robust vehicle to date, enabling Max to flourish against his rivals.
Dark Horse Pick: Pierre Gasly
Odds to win: 101.00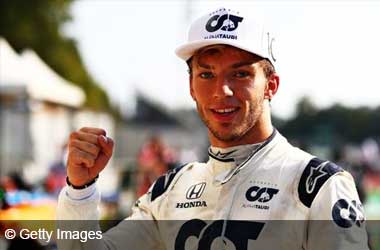 Pierre Gasly is the "Dark House Pick Selection" for the Tuscan Grand Prix. His recent victory at Monza – Italian Grand Prix showed that Gasly has the strengths needed to win races.
Gasly could find himself being provided with another opportunity to reach the podium in 1st, 2nd, or 3rd place.
That's because AlphaTauri tested their AT-01 at Mugello Circuit for two weeks & learned which downforce capabilities are required to meet top performance.
Gasly didn't attend the testing period and had limited knowledge over the Mugello Circuit.
Other Odds
Charles Leclerc (126.00)
Sebastian Vettel (201.00)
Esteban Ocon (251.00)
Daniil Kvyat (251.00)
Our Verdict: Hamilton Struggles to Win
Lewis Hamilton is likely to sustain victory over the competition. However, it'll be challenging for the six-time F1 champion to maintain the pace at Mugello. Hamilton doesn't know the identical layout of this track, or where it's peak racing lines are located.
His dominance in Tuscany will depend on Mercedes AMG-Petronas, providing both their drivers with admirable strategies.