Italian Grand Prix 2020 Betting Preview & Latest Odds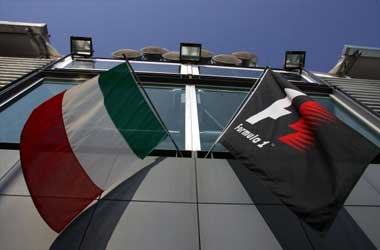 Formula One is returning to Autodromo Nazionale Monza for the 8th Grand Prix in their 2020 season. Taking place on September 6th, the Italian GP is known for action down the straights & unexpected overtakes in the corners.
Downforce capabilities of Monza were seen when Charles Leclerc took his 2nd podium victory in Formula One. However, his talents weren't the highlight of 2019s Italian GP at Monza.
Max Verstappen fought viciously from 19th on the grid, which came after Red Bull Racing completed an engine swap for the Dutch driver.
Verstappen reached 8th place after 53 Laps, placing behind Sergio Perez after contacting the Mexican Racing Point driver. Additional contact was made when Sebastian Vettel spun-out on the 9th Turn at Monza, then hitting Lance Stroll from Racing Point when re-entering the track. This caused Stroll to spin-out & repeat the mistake made by Vettel, with Lance hitting Pierre Gasly upon re-entering the track.
Lewis Hamilton, Valtteri Bottas, and Charles Leclerc found themselves breaking from the pack with every on-track incident. Hamilton pushed vigorously to overtake Valtteri Bottas, allowing Charles Leclerc to maintain a +0.835 Gap on Bottas. Hamilton would have a +35.199 Gap on his teammate, Valtteri Bottas. History isn't expected to repeat itself at the 2020 Italian Grand Prix. Scuderia Ferrari has become slower since the COVID-19 pandemic, forcing the iconic racing manufacturer to compete against the likes of Alpha Tauri & Williams. Analysts anticipate that Lewis Hamilton & Valtteri Bottas will achieve a 1-2 podium placement for Mercedes AMG-Petronas, with Max Verstappen coming 3rd for Red Bull Racing. These predictions are likely accurate when reviewing Mercedes pace over 2020.
Best Sports Betting Sites to bet on the Spanish GP 2020
Monza isn't the exclusive Italian Grand Prix in 2020. The FIA has signed temporary agreements with two other circuits in Italy, providing Scuderia Ferrari & Italian drivers three home GPs. Additional tracks selected by the FIA include Mugello Circuit in Tuscany, with that Grand Prix slated to arrive for September 11th to 13th. The third track chosen is Autodromo Enzo e Dino Ferrari in the Bologna Region on November 1st. Alpha Tauri is a team favourite for Mugello, with their Winter Testing occurring at this track. The results from each of these GPs will be considerably different from the last. Anticipating Monza isn't challenging with eight years of recorded history, but the other tracks aren't that simple. The Mugello & Bologna Grand Prix's will evoke unknowns for each F1 team, leading the Tifosi Gang to have hope that Charles Leclerc can obtain 1st position at one of the three Italian Grand Prix's for 2020.
Sebastian Vettel obtaining a final victory podium under the Scuderia Ferrari banner would cement the German's historic run with the prancing horses. Italy is the home nation for Ferrari, which will evoke expectations onto Ferrari. Rumours suggest that Ferrari Engineers are introducing upgrades at Monza that'll provide them with better downforce. This could allow Charles Leclerc & Sebastian Vettel to compete on the front rows. Inside sources indicate that similar solutions for downforce introduced by Renault at the Belgium Grand Prix will be reformatted for the SF1000.
F1/E Reviews
Drivers to Watch
Online bookmakers aren't giving Charles Leclerc & Sebastian Vettel admirable odds over the rumoured upgrades coming to Scuderia Ferrari. Their placements with sportsbooks like "888sport" are listed at 201.0 for Leclerc, and 301.0 for Vettel. It marks their lowest odds in recent years & shows the rapid decline that Ferrari has experienced in 2020. After their lowered positions, online sportsbooks have typically replaced Max Verstappen for the 3rd placement on weekly podiums. Lewis Hamilton & Valtteri Bottas are usually listed in the 1st to 2nd positions, which has been conventional throughout 2018-20. Pace capabilities of Mercedes AMG-Petronas have dominated Formula One for years, with Lewis Hamilton benefiting from their W-Class F1 Supercars & obtaining six championships. His teammate, Valtteri Bottas, hasn't come close to accomplishing the same feat of an F1 Championship. It's believed that youngster Verstappen will obtain the Championship before Bottas.
Typically, the dark house selection has been a Racing Point or Scuderi Ferrari driver in the 2020 F1 Campaign. That isn't the case for the Italian Grand Prix, with Renault's Daniel Ricciardo listed in 4th position with most online sportsbooks. It comes after the Australian performed admirably throughout free practice, qualifying, and the Belgium Grand Prix. It marks the best finish for Renault in years & the highest points acquired since 2018.
Making accurate selections on which driver will stand victorious in the 1st Italian Grand Prix of 2020 can be challenging. Multiple other betting options are permitted, which require data to commit behind a large wager. Below we've provided insightful analysis on the highest-ranked drivers for Monza, and how their skillsets reflect the possible outcomes of September 6th.
*Odds have been provided by 888sport and are accurate as of 04/09/2020
Lewis Hamilton
Odds to win: 1.50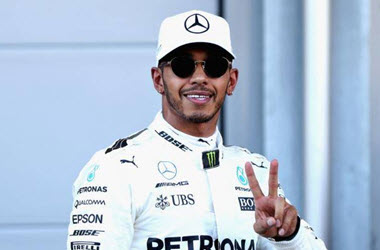 The dominance of Lewis Hamilton is unprecedented, with the six-time British F1 Champion acquiring several podium victories throughout 2020.
His losses were quickly forgotten as Hamilton showed his dominance, outpacing his teammate and Verstappen on multiple occasions throughout the Spanish/Belgium Grand Prix's. It's challenging to imagine that Lewis Hamilton won't stand victorious at Monza after Scuderia Ferrari's downfall.
Red Bull Racing hasn't ever obtained victory at the Italian Grand Prix and are unlikely to start in 2020.
Reviewing past races at Monza and from this year, bookies have Lewis Hamilton listed at 1.50 in the odds.
Valtteri Bottas
Odds to win: 5.00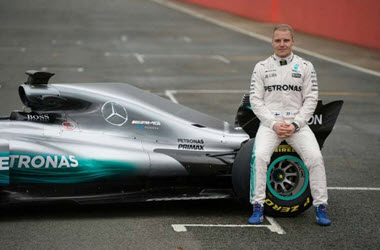 Bookies have Bottas listed at 5.00 odds for reaching1st place on the podium. His Mercedes-AMG Petronas W11 isn't capable of competing against Lewis Hamilton's most weekends. It's prompted for Bottas to sustain a regular placement of 2nd throughout the 2020 F1 Campaign, similar to Valtteri's results in 2019.
Bottas has only a single victory this year, with that coming during the Austrian Grand Prix on July 5th.
The skillsets displayed by the Finnish driver hasn't been enough to put him in favour with bookies, which ultimately is what is responsible for his unfavourable odds against Hamilton.
Max Verstappen
Odds to win: 5.50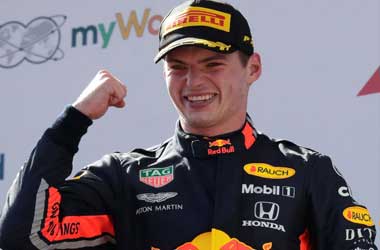 Red Bull Racing's star driver has proven himself a ferocious competitor this season. Max Verstappen's talents have grown since winter testing, allowing for regular challenges against Mercedes AMG-Petronas.
Combining the speed of Verstappen with the strategic capabilities of Red Bull, it's more likely that Max could see a podium finish at Monza.
Bookies have followed the results seen throughout the 2020 campaign, and not the statistics seen in Red Bull's garage. While hi is considered a favourite, that could change if Mercedes-AMG Petronas sets a dominating pace.
Dark Horse Pick: Daniel Ricciardo
Odds to win:29.00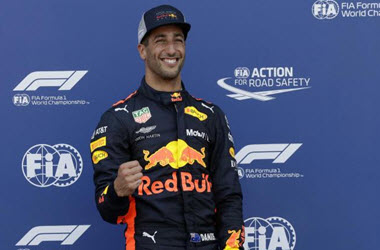 Renault's Daniel Ricciardo is this weeks dark horse, surprising as it is. Ricciardo has failed to showcase his talents this season, as evident by his failing to finish at the Belgium Grand Prix last week.
While he too 4th on the grid, it was the one positive result that Daniel Ricciardo will have achieved during his time with the French racing team.
That said, Ricciardo is still a good choice and a bet in his favour could produce positive results.
Other Odds
Sergio Perez (41.00)
Esteban Ocon (51.00)
Alexander Albon (81.00)
Lando Norris (101.00)
Our Verdict: Hamilton Clears the Field
It's anticipated that Lewis Hamilton will gain +3.55 to +114.00 over the field at Monza. Mercedes W11 is perfected for straights & corners, with the DAS-System enabling Hamilton to greater downforce on most circuits.
Considering that Monza is a downforce-friendly track, Mercedes Lewis Hamilton will likely stand victorious. However, Bottas & Verstappen could shock the field with unexpected overtakes under the right conditions.