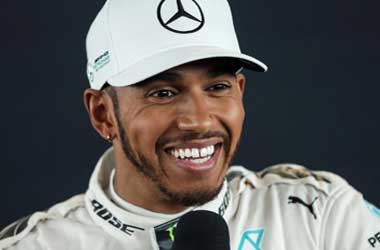 There were some who were overly optimistic and believed that Lewis Hamilton would clinch his 4th F1 Championship at the US Grand Prix on October 22nd. Hamilton won the US Grand Prix but did not have enough points to secure the F1 championship but knew it was just a matter of time for him to seal the deal.
The Mercedes driver had a bad start to the Mexico Grand Prix after he crashed with long-time rival Sebastian Vettel in the opening round. Hamilton was upset at the collision and checked with his team if the Ferrari drive had crashed into him on purpose as eliminating Hamilton from the race would have meant that he did not get enough points to clinch the F1 championship.
Hamilton had to restart his race in the last position but somehow managed to fight hard and secure a 9th place finish while Vettel finished in 4th place. The Mexico Grand Prix was won by the 20 year old Max Verstappen who races for Red Bull.
Hindustan Times
Hamilton secured a 56 point lead over the rest of the competition and in doing so won his fourth F1 Championship as there are only two more F1 races in the season and a total of 50 points to be won. Vettel who has had a number of crashes this season was disappointed at how things turned out but was full of praise for Hamilton.
In a statement, Sebastian Vettel said
It's not that important what we have done today, it's more important what Lewis has done. He's done a superb job all year round and deserves to win the title. So congratulations to him. It's not about anyone else today, it's about him. It's his day.
After clinching his fourth F1 championship, Hamilton said that it wasn't the kind of race he wanted to have but he made a decision to fight till the very end and never quit. He has now become the most successful F1 drive in Britain but the impact of what he has accomplished is yet to hit home.
Hamilton has won 9 Grand Prix races this season which included five out of six wins before Mexico. The next Grand Prix takes place in Brazil before the final and year ending Grand Prix in Abu Dhabi. The 32 year old Mercedes driver will look to continue his good form and finish the year with another Grand Prix win.