2021 The Masters - Latest Odds & Predictions at Augusta National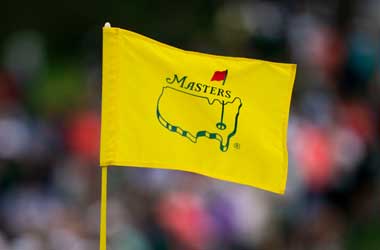 The first PGA tournament for 2021 begins on April 8th, and with the beginning of the PGA Masters, punters are already discussing which golfers are the likely contenders. With Duston Johnson hoping to earn back-to-back wins at August, he will face stiff challenges from the likes of Bryson DeChambeau and Justin Thomas.
The PGA Tour has held Master tournaments at Augusta every year since 1940, making it a course that's historically loved by most golfers competing in 2021. However, yard distances are increased after every decade, and this continually impacts the challenges faced by golfers.
As usual, sports networks worldwide will broadcast the four-day venue from the Augusta National Golf Course. Along with Johnson having to contend with DeChambeau and Thomas, others hoping for victory include Jon Rahm or Rory McIlroy. However, mistakes are possible and doubtful competitors like Patrick Cantlay could win "The 2021 PGA Masters at Augusta". The worry for most golfers is Augusta's decision to increase the distance-of-yards.
Best Online Sportsbooks To Bet On The 2021 Masters
This will mean competitors will have to compete for a longer timeframe and subsequently deal with the challenges that come from playing for longer stretches. That could result in fatigue and unforced errors and could potentially lead to an unexpected victory. Subsequently, this could prompt results that on-site analysts and sportsbooks alike couldn't anticipate. For the bettor, it's a perfect opportunity to strategically acquire large payouts.
Golf Channel
Top Three Contenders
*Odds have been provided by BetOnline and are accurate as of 20/03/2021
Below we've analysed the likely top contenders for this year's tournament and selected Patrick Cantlay as our "Dark Horse Selection". His recent victories in 2019 and 2020 could repeat into the New Year, although unlikely. That said, the most likely contenders to watch for are Dustin Johnson, Bryson DeChambeau and Justin Thomas.
Similarly, bookmakers are anticipating that Bryson DeChambeau and Justin Thomas will fiercely challenge Johnson. This is evident by the odds with bookmakers pegging DeChambeau at +900, while Thomas is at +1000. Unfortunately, both witnessed recent failures in 2020 as a result from travel restrictions during the pandemic. That said, the 2021 PGA Masters at Augusta National provides DeChambeau and Johnson who we pegged last year to challenge each other have the opportunity to go at it once again.
Dustin Johnson
Odds to win: +800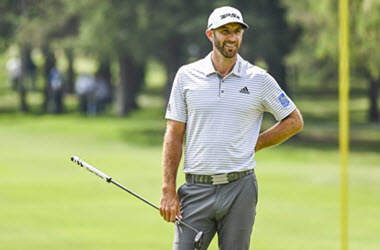 Dustin Johnson's dominance is undeniable, as is evident by the 36-year-old winning eleven events in 2020, three of which were Masters.
The PGA Tour's #1 ranked player unexpectedly won the "2021 Saudi International" and is off to a solid start to the 2021 season.
Either way, he is one to watch and you can expect to see Johnson at the top of the leaderboard. The combination of his performance last season and his two most recent wins have made Johnson a top selection for bookmakers.
BetOnline, Bet365, Sports Interaction, and other sportsbooks promoted at Betting.ca are all favouring Johnson for the win. Subsequently, they are offering sign-up bonuses that are perfect for punters looking to wager on the 2021 PGA Tour Masters at Augusta National.
Bryson DeChambeau
Odds to win: +900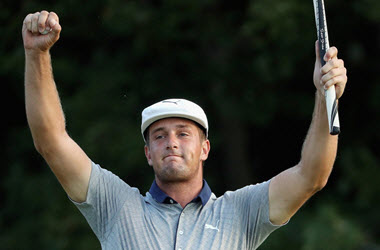 Bryson DeChambeau is one most on the tour fear. In terms of muscle mass, he is the largest competitor on the circuit, and that gives him the advantage of having the longest stroke of anyone playing.
At 27, DeChambeau has eight victories to his name, including winning the 2020 United States Open, where Bryson became renowned for an analytic approach to golfing. Resultant on that, he became known as "The Scientist", not exclusively because of his analytical approach but because his clubs are specifically designed to his body specifications.
Whether the customized clubs give him an edge is argumentative, as he often will place lower than T21 in the four first tournaments of the year. Regardless, no one can doubt Bryson's strengthened capabilities can lead to victory at Augusta, and that supports a nod in DeChambeau's favour.
Justin Thomas
Odds to win: +1000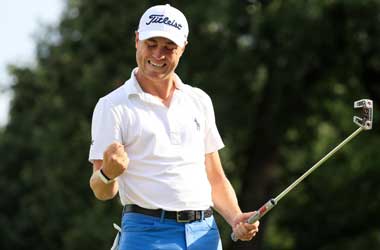 At the tender age of 27, Justin Thomas is considered one of America's best golfers to date. He was the #1 ranked golfer worldwide four years prior after winning five PGA Tour Majors, one of which including the FedEx Cup Championship.
Until recent controversy plagued his namesake and global image resulting from offensive slurs towards the LBGTQ community, Thomas has a substantial fan base. However, the backlash saw Thomas losing support and sponsorship from the likes of Ralph Lauren's. However, that doesn't take away from his skills on the golf course.
That said, Thomas hasn't had the best results at August, and with the recent controversy, even though bookmakers are favourable, the odds are Thomas will sit in the lower top ten versus at the top.
Dark Horse: Patrick Cantlay
Odds to win: +2800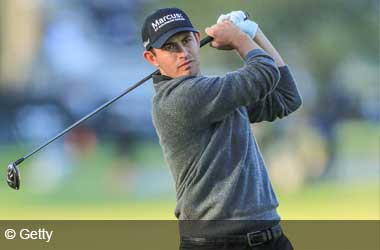 There are multiple reasons why sportsbook analysts are recommending Patrick Cantlay as bettors dark horse. The improvements Cantlay has displayed in 2021 have been evident, and most agree it'll be a win would be a career-high year for Patrick. If he is to have a chance, he'll need to continue to develop his short and long game. Moreover, with his striking distance rivalling the tours top golfers and his abilities improving all-around, Cantlay could be a sound investment that could pay dividends.
Our Prediction
It's likely that Dustin Johnson will continue his recent winning streak over the PGA Tour. However, we believe that Bryson DeChambeau will put up a strong challenge that could see Johnson having to fight hard to stay ahead. Therefore, we are bridging our bets by giving nods in favour of both Johnson and DeChambeau.