Portuguese Grand Prix 2020 Betting Preview & Latest Odds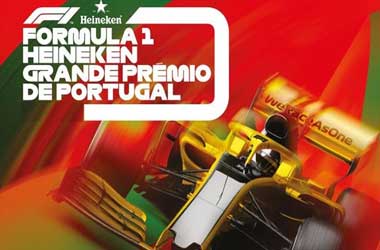 It'll have been several days since the Eifel Grand Prix came to a close at Nürburgring Circuit. The Formula One season now returns to the Algarve Circuit in Portugal.
This will be the first time since 1996 that Formula One has returned to the Algarve's. The reasoning for F1 returning to the Algarve Circuit's is of course, the COVID-19 pandemic, and the complications it impacted with several other scheduled locations in the 2020 season.
As with other sports, drivers and team personnel will continue with physical distancing measures while navigating the coronavirus pandemic.
Prior to the Eifel Grand Prix, it was announced that Lance Stroll had tested positive for COVID-19 and due to quarantine, he was replaced by Nico Hulkenberg until it was determined he has recovered and regained his strength.
Best Sports Betting Sites to bet on the Portuguese GP 2020
It is expected that many drivers will lack any real experience with the Algarve Circuit. Unlike Nürburgring, most F1 have not driven the circuit after Formula One determined the track to be unsafe. However, the Algarve Circuit Motorsport Association invested heavily in the track to make it compliant with F1 safety measures and therefore, was given the green light for next weekends race.
The track is known for a list of prominent drivers who have been crowned winners at the circuit. The most notable is Lewis Hamilton. However, others who have claimed victory at the Portuguese Grand Prix include Alain Prost and Nigel Mansell, both of whom earned multiple victories, during their time in F1.
However, Lewis Hamilton has limited experience with the track, it is expected he will find the race challenging. It is expected that both Max Verstappen and Valtteri Bottas will challenge Lewis for a 1st-place podium finish. Recent improvements for Red Bull Aston Martin Racing have proven to help level out the field somewhat and under the right scenarios, could very well see Hamilton's dominant position shaken during the final races of the season.
When changes were made to the Formula One season as a result of the coronavirus, retired CEO Chase Carey demanded the new scheduling for the eight races that were cancelled or postponed. It was due to scheduling issues that saw tracks like Nürburgring and Algarve offering their services for reduced costs.
One of the advantages to Algarve is its downforce capabilities while cornering. However, with downforce concerns being prevalent with the DRS Zones. Drivers will need to keep in mind that the Algarve Circuit wasn't designed with DRS in-mind, meaning potential crashes and unexpected errors could have an impact on how the race plays out.
The F1 Word
Drivers to Watch
That being said, it is time to look at which drivers are expected to perform well this weekend. Obviously the top three include Lewis Hamilton, Valtteri Bottas and Max Verstappen. Other notables are seeing sportsbooks anticipating Sergio Perez and Daniel Ricciardo to place in the top five. Of course, with downforce concerns being a factor, that could very well change once drivers hit the trach for testing and time trials.
*Odds have been provided by 888sport and are accurate as of 22/10/2020
Lewis Hamilton
Odds to win: 1.50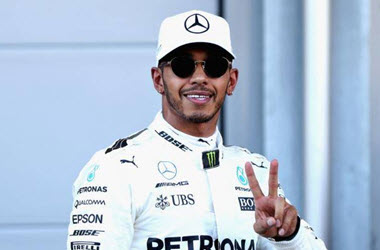 Few sportsmen have achieved records similar to Lewis Hamilton. He's considered to date, the 2nd best driver in Formula One history.
Michael Schumacher will hold that record unless disaster strikes and Hamilton fails to win the drivers championship this year.
Considering that the 2021 Formula One Campaign will suit Lewis Hamilton and Mercedes, we could see Hamilton stripping Schumacher of his title. Ultimately, Hamilton tops our list of the one to watch.
Valtteri Bottas
Odds to win: 4.75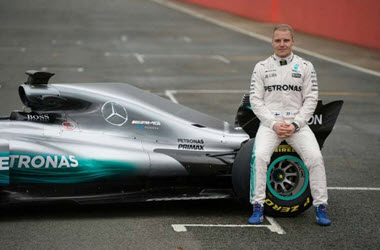 Valtteri Bottas has found himself in a challenging position since joining Mercedes AMG-Petronas in 2017, with that difficulty being the teammate of Lewis Hamilton.
Overcoming the formidable driving capabilities of Lewis Hamilton hasn't been easy for any teammate of Hamilton's.
Since the 2019 Formula One Season, Bottas has become a considerably better driver and regularly challenges Hamilton for podium finishes. However, Mercedes AMG-Petronas are known to force Bottas to give way to Hamilton, yet it is unknown if team orders will prevail come race day.
Max Verstappen
Odds to win: 5.00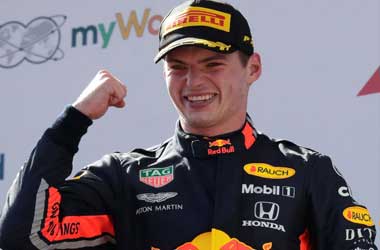 The last two races Max Verstappen has finished second and is clearly dedicated to the task at hand.
With Honda leaving the sport at the end of the season, Verstappen could find himself without a superior engine and that is good news to Mercedes and Lewis Hamilton.
Overcoming Mercedes AMG-Petronas is going to be challenging, but considering the tenacity of Verstappen, putting money on a podium finish is not a far off expectation.
Dark Horse Pick: Sergio Perez
Odds to win:61.00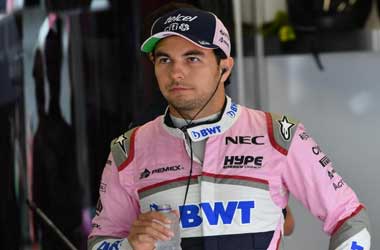 Sergio Perez is selected for a fourth-place finish at the Portuguese Grand Prix. It's reasonable considering that Perez hasn't obtained a single podium finish during the 2020 F1 Campaign.
However, Sergio has much to prove throughout this season. Racing Point has selected to terminate Perez's contract after nearly a decade of dedication to the team. Sergio obtaining one or two final podiums under the Racing Point banner would show that Lawrence Stroll (Team Owner) had made the incorrect decision. However, we recommend wagering for Perez to finish in the top ten.
His placement onto the podium is unlikely against Max Verstappen, Valtteri Bottas, and Lewis Hamilton.
Other Odds
Alexander Albon (81.00)
Charles Leclerc (101.0)
Esteban Ocon (151.0)
Sebastian Vettel (201.0)
Daniil Kvyat (501.0)
George Russel (3001.0)
Our Verdict: Lewis Hamilton Dominates Over Algarve
Probability percentages indicate that Lewis Hamilton will stand victorious over the Portuguese Grand Prix at Algarve Circuit.
His Mercedes W11 is fine-tuned for high downforce circuits, and Hamilton is known for performing best at tracks of this nature. Max Verstappen or Valtteri Bottas will have to engage unique manoeuvres to have an opportunity of victory.