Eifel Grand Prix 2020 Betting Preview & Latest Odds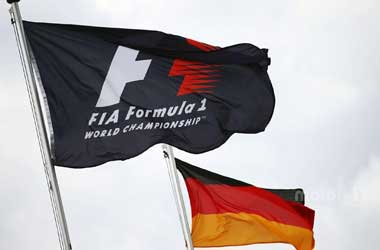 After two weeks without competition on the Formula One paddock, racing is resuming at the Nürburgring. This is an iconic circuit that's witnessed decades of motorsport history, including the prominent rise of Ken Miles and Carol Shelby.
It's been nearly ten years since Formula One competed at Nürburgring circuit in Germany. The opportunity to return came when the COVID-19 pandemic impacted the pre-scheduled calendar for 2020. That resulted in F1 organizers being forced to determine new locations and implement health measures to guarantee paddock-wide safety.
The Nürburgring was one of the recent tracks selected for the 2020 Formula One Campaign.
That decision will see drivers will lining up on the grid two weeks after Valtteri Bottas succeeded in winning the Russian Grand Prix. It was anticipated that Bottas would dominate over Lewis Hamilton & acquire podium victory at the Sochi Autodrom, with those predictions becoming accurate. Bottas stopped Lewis Hamilton from surpassing Michael Schumacher's "All-Time F1 Victories" record, which'll likely be overcome during the Eifel Grand Prix. It'll mark the moment when statistically & logistically, Lewis Hamilton becomes Formula One's greatest Champion in history.
Michael Schumacher's record being overcome by Lewis Hamilton won't be the defining factor into the Nürburgring race weekend. What will be a factor is that the "Honda F1 Engine program" announced their retirement from Formula One after the 2021 campaign. That will require Red Bull Racing and Scuderia AlphaTauri to locate new engine suppliers and that may have a phycological impact for some drivers over the prospect of losing grid positions with a new engine supplier. As such, it is anticipated that once again, Lewis Hamilton or Max Verstappen will take the checkered flag at Nürburgring's Eifel Grand Prix.
Best Sports Betting Sites to bet on the Eifel GP 2020
The COVID-19 pandemic forced hosting associations for thirteen Grand Prix's to cancel their respective events, which prompted F1 organizers to locate new circuits that could host the high downforce capabilities of their motorsport. F1 Ex-CEO Chase Carey demanded that organizers find 8 Grand Prix's at the minimum. Supporters were surprised & happy to learn that 15 GPs had been located, with a TV Broadcasting Deal being reached in multiple locations.
Nürburgring Circuit is the 2nd destination of the 2020 F1 Campaign that's different from standard scheduling, with the first being Mugello's Italian Grand Prix. There'll be three additional new destinations after Nürburgring's Eifel GP finishes the final lap. Those locations include the Imola Circuit in Italy, Algarve International Circuit in Portugal, and Istanbul Park in Turkey.
Most competitors on the F1 Paddock haven't competed at these locations, creating numerous variables to creating a viable sports betting strategy. Reference statistical data from the last Nürburgring Grand Prix in 2013, which saw Sebastian Vettel stand victorious with Red Bull Racing. If Max Verstappen can locate the same downforce that Vettel had in 2013, then the Dutch driver could repeat history. There's also an opportunity that Racing Point's Sergio Perez could stand victorious at Nürburgring, with the RP20 having significant downforce-straight line capabilities.
Unbeaten F1
Drivers to Watch
Sportsbooks are selecting the three standard drivers associated with grabbing podium positions, enabling the Mercedes duo of Lewis Hamilton & Valtteri Bottas ranked in the 1st to 2nd placement. Max Verstappen is classified 3rd likely to win the Eifel Grand Prix with most sportsbooks. However, Daniel Ricciardo from Renault has begun gaining better grid placements during the 2020 F1 Campaign. The Australian had averaged P4 to P5 throughout the last four Grand Prix's, leading some sportsbooks to select Daniel Ricciardo as their dark house pick. His victory at Nürburgring Circuit would cement Ricciardo's placement in Renault's modern era history and guarantee his contention for 2021 with McLaren.
Surprisingly, Max Verstappen hasn't dwindled in placements with digital sportsbooks. Driving for Red Bull Racing, Max has DNF'd throughout two of the last three Grand Prix's. Choosing Valtteri Bottas or Lewis Hamilton are still safe wagers, with Mercedes AMG-Petronas continuing to dominate during the hybrid-era of Formula One. These two men have battled regularly during 2018, 2019, and 2020 F1 Campaigns. It's typically been Lewis Hamilton that's stood victorious over these battles. However, Bottas recently winning at the Russian Grand Prix could mean "The Finn" having confidence & acquiring a second back-to-back win at the Nürburgring Circuit.
It'll be challenging to select which driver will win the Nürburgring Eifel Grand Prix. The safest wager is Lewis Hamilton, but the smallest rewards are returned. Picking Daniel Ricciardo for dark horse selection will see bettors receive large payouts. However, the Australian rarely stands victorious on the podium. We recommend placing bets on multiple drivers, increasing the odds that one or more wagers will have prominent payouts.
*Odds have been provided by Betway Sports and are accurate as of 09/10/2020
Lewis Hamilton
Odds to win: 1.40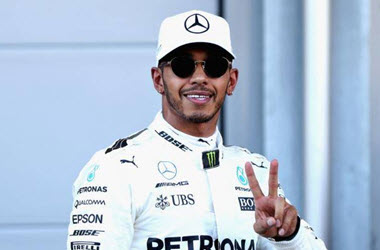 Six world championships & all records of Michael Schumacher beaten, that's Lewis Hamilton. The skillsets of Formula One's greatest driver were lost during the Russian Grand Prix. Two penalties were placed onto Lewis Hamilton, costing him victory over Valtteri Bottas. Mercedes were fined $25,000.00 for instructing their Champion incorrectly.
Hamilton began his Practice Start was an illegally designated location. Lewis Hamilton has competed at the Nürburgring Circuit multiple times throughout his career and will use prior knowledge to sustain better placements that Bottas or Verstappen.
Hamilton's diligence towards learning every circuit in the F1 Campaign will likely see his prominent rise overall nineteen other drivers.
Valtteri Bottas
Odds to win: 4.50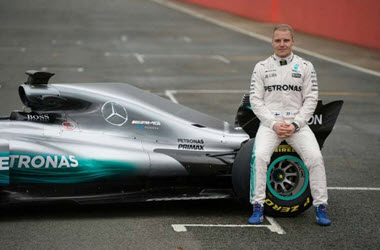 The teammate of Lewis Hamilton & continual rival for Championship contention, Valtteri Bottas, dominated overall nineteen competing drivers at the Russian Sochi Autodrom. It marked the second 1st place finish for Valtteri Bottas in the 2020 F1 Campaign.
Bottas didn't win the Russian Grand Prix exclusively on his skillsets, with Lewis Hamilton's 10+ second time penalty enabling his Mercedes AMG-Petronas teammate to pass & take the lead. It's this factor that's prompted online sportsbooks to place Valtteri Bottas as 2nd to win the Eifel Grand Prix at Nürburgring Circuit. Bottas has something to prove and could prove his talent by acquiring two back-to-back Grand Prix victories. However, the odds aren't in Valtteri's favour.
Max Verstappen
Odds to win: 5.00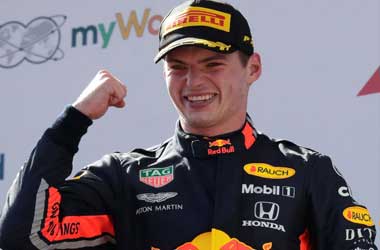 The Eifel Grand Prix is favored by Max Verstappen, who hasn't raced at the Nürburgring Circuit since competing in Formula Three. After placing 2nd at the Russian Sochi Autodrom on September 27th, Verstappen has become more relaxed & ready to dominate over his lead rival of Lewis Hamilton.
However, it'll be a challenging weekend for Max Verstappen with endless questions regarding Honda leaving Formula One. It'll mark Red Bull & Max Verstappen losing a critical component in their regular contention for podium placement. Obtaining P1 at the Eifel Grand Prix would show Honda Executives that they'd made the wrong decision.
Dark Horse Pick: Daniel Ricciardo
Odds to win:67.00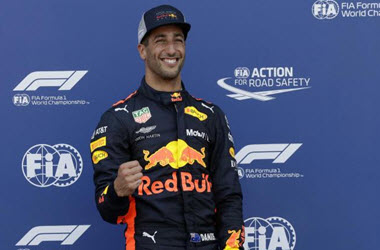 Daniel Ricciardo has proven himself a prominent competitor in Formula One during the 2020 campaign. He's taken the RS20 nearly to podium placement multiple times since the Belgian Grand Prix on August 30th.
Ricciardo acquired 5th at the Belgian GP, 6th place at the Monza Italian GP, 4th at the Mugello Tuscan GP, and 5th at the Russian Sochi Autodrom GP. This record wasn't obtainable during the 2019 Formula One Campaign, showing how Ricciardo & Renault have both improved.
It's possible that Ricciardo could get P3 during the Eifel Grand Prix at Nürburgring Circuit. Depending on the weather, crashes, safety cars, and penalties, there's even the opportunity for Daniel Ricciardo to place P1. It'd mark his first victory since Monaco GP 2018.
Other Odds
Alexander Albon (81.00)
Charles Leclerc (81.00)
Carlos Sain (101.00)
Lando Norris (101.00)
Sebastian Vettel (201.00)
Our Verdict: Weather Systems Change Podium Placements
There's a good probability that the Eifel Mountains towering over Nürburgring Circuit will create unexpected weather systems & prompt crashes, then the involvement of a safety car. Under these conditions, there'll be an opportunity for drivers like Daniel Ricciardo & Lando Norris to acquire 1st place on the podium. However, typical weather conditions and the lack of safety cars will likely result in Lewis Hamilton standing victorious.