Latest Predictions For The 2021 Pelican Women's Championship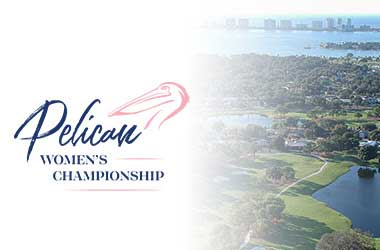 The Pelican Women's Championship is set to take centre stage in the LPGA tournament schedule, and once again, the prestigious Pelican Golf Club in Belleair, Florida will host the event. This years tournament will be broadcast on the Golf Channels from November 11th to the 14th and see the return of Konica Minolta as its main sponsor.
After its inaugural event last season, this years tournament will see its prize purse increase to $1,750,000 over last years $1,500,000 and play host to some of the best golfers in the LPGA, all of whom will be pushing hard in hopes of scoring a victory.
Considering the winner will take home more than $200,000, last years winner Sei Young Kim is set to defend her title, and that will see spectators out in force, and likewise, the competition being more competitive as things return to normal on the tour,
Best Online Sportsbooks To Bet On The 2021 Women's PGA Championship
With the top contenders on the LPGA tour expected to make an appearance, we will look at the top three contenders. While predictions are just that, if our analysis is right, the top three will include Kim, Jessica Korda and Jin Young Ko.
On the plus side, while Covid remains a concern, many of the restrictions from last year have been lifted, and that should result in a far more competitive tournament.
Top Three Contenders
*Odds have been provided by Bet365 and are accurate as of 08/11/2021
Jin Young Ko
Odds to win: 4.75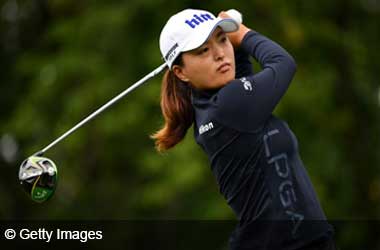 Jin Young Ho has had another strong performance in 2021, racking up four wins, all of which saw her taking over as the LPGA's no.1 ranked player.
Along with back-to-back titles at the Cognizant Founders Cup and BMW Ladies Championship, Ko won the Camba Portland Classic in September and the Volunteers of America Classic in July.
Ko has played consistently all year, and that has many believing she has good odds of winning this year's Pelican Women's Championship.
At the moment, her closet competition comes from the Korda sisters, but with her superior driving accuracy and scoring average, she will be hard to beat. If she continues her current trajectory, expect Ko to be in the top 3 heading into the final round.
Sei Young Kim
Odds to win: 21.00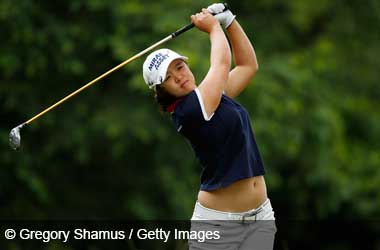 South Korea's Sei Young Kim, winner of last years Pelican Women's Championship, is looking to defend her title this year. Considering her performance last year, it would not surprise anyone to see her succeed. Ranked no.4 in the world, Kim has racked up considerable lifetime earnings, 58 top 10 finishes and 12 victories.
However, Kim has failed to finish better than second this year, and while that may deter some, she hasn't finished below third or fourth in every event she has played. That says a lot about Kim's focus, and counting her out of contention would be foolish, especially when looking at her stats.
Jessica Korda
Odds to win: 36.00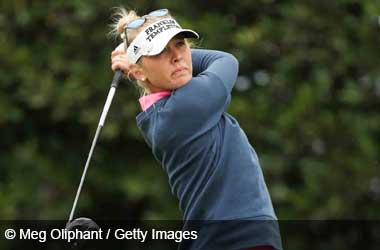 The younger of the two Korda sisters and winner of the 2011 Rookie of the Year award, Jessica Korda, is poised to have a breakout season. After winning the Diamond Resorts Tournament in January, she went on to rack up a second place finish at the Hugel-Air Premia LA Open in April and a third place finisher at the Pure Silk Championship in May.
If all goes well, Korda has a good chance of finishing strong, if not a shot at winning this years Pelican Women's Championship.
Ultimately, it will come down to driving distance and accuracy on the green, both of which are skills Korda has proven she possesses. While her sister may steal the show, watch for Korda to perform well.
Dark Horse: Brooke Henderson
Odds to win: 21.00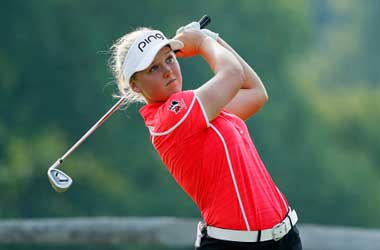 While Canada's Brooke Henderson is ranked tenth in the world and has one win this season at the Hugel-Air Premia LA Open, she still gets the nod as our Dark Horse. The main reason is while a top-seeded player with multiple top 5 finishes this season, she has yet to shine like she did in 2016.
The good news is, she has been competing well of late, and with a strong performance in the opening rounds, she could be in contention. With 60 top 10's in her career and 10 victories, Henderson could be this years upset.
Our Prediction
While our hearts want to back Brooke Henderson, the odds are more in favour of Jin Young Ho taking home the trophy. Her biggest hurdle will be Sei Young Kim, but if we are to factor in Kim's latest results, while she will be in contention, our money is backing Jin Young Ko for the win.