2019 NFL Preview Odds & Predictions - Who Will Make It To Super Bowl LIV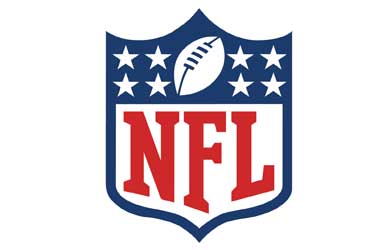 The 2019 NFL season is about to kickoff and as is always the case, predicting who will make it to the Super Bowl is high on the list, especially for punters hoping to score a big payday.
With the annual exhibition game behind us, we now look forward to the rest of the season and which teams have the greatest odds of going the distance.
This year there are a few standouts that are favoured, but nothing ever is written in stone.

Best Online Sportsbooks To Bet On The 2019 NFL Season
#1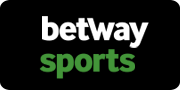 Bonus Offer
100% UP TO CAD 200
Canadian players accepted
#2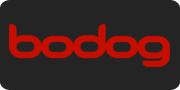 Bonus Offer
100% UPTO CAD 200
Canadian players accepted
#3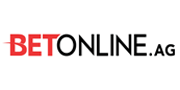 Bonus Offer
50% UPTO CAD 2500
Canadian players accepted
#4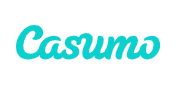 Bonus Offer
100% UPTO C$250
Canadian players accepted
#5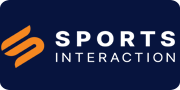 Bonus Offer
100% UPTO CAD 125
Canadian players accepted
Bleacher Report
2019 NFL Preview Odds & Predictions – Potential Champions
There is always the chance one predicted not to make the playoffs can surprise the masses and for those who put money on those low on the list can see substantial payoffs.
With that said, let's take a closer look at four teams that have solid chances of making it to the Super Bowl this year.
* Odds have been provided by Betway Sports and are accurate as of 03/09/2019
New England Patriots
Odds to Win: 7.50
Few can argue that the New England Patriots haven't the most talent in the NFL, but they have Bill Belichick and of course, Tom Brady. In the last eight years, they have made it to the Super Bowl a remarkable five times, a feat no other team can lay claim to.
While Tom Brady is getting up there in years, he is still a force to reckon with and more than capable of taking the Patriots to another Super Bowl final.
Kansas City Chiefs
Odds to Win: 8.50
While Kansas City's coach may have been in somewhat of a drought the last few seasons, this is a man who has taken his team to six conference championships. Sure the argument could be said that he has yet to make it to the Super Bowl that could easily come to an end this year.
If successful, it will be the first time in 50 years, but given that this is the 100th anniversary of the NFL, it not only would be good for Kansas City but also after losing the AFC title game last year to the Patriots, one that is long overdue.
Cleveland Browns
Odds to Win: 15.00
Few use the Cleveland Browns and the Super Bowl in the same sentence, but this year, that is far from the case. They have one of the most talented rosters in the NHL and expectations are high this year, and with Odell Beckham Jr joining the team, Baker Mayfield should improve this season.
While they have some shortcomings in the offensive line, if those gaps are closed, the Browns could be poised to make a strong run for a spot in the Super Bowl.
Indianapolis Colts
Odds to Win: 51.00
The Indianapolis Colts have a winning record, and while they saw Andrew Luck, their starting quarterback retire just before the season was to start, they of all teams have the odds in their favour of surviving and going the distance. That retirement saw many writing off Indianapolis this season, including most bookmakers, and while the team is not the same, its roster is packed with talent.
Taking over for Luck is Jacoby Brissett and with Frank Reich, one who thrives in situations like this, the odds remain favourable. Reich has shown his ability to take a backup quarterback to the finals just as he did while acting as the offensive coordinator for the Eagles in 2017. That resulted in the Eagles winning the coveted Super Bowl trophy, so do not count out the Colts as they have plenty in their arsenal.
Dark Horse: San Francisco 49ers
Odds to Win: 34.00
The San Francisco 49ers are hardly contenders to make it to the Super Bowl in most people's eyes. However, now that Jimmy Garoppolo is healthy, many are starting to put support behind this embattled team. The main problem they face remains Garoppolo who continues to throw interceptions during practice sessions, but that should not cause too much alarm as he gets back into the groove of things.
In order to have a chance, everything will need to go right for San Francisco. However, being that nothing goes right all the time, they may just be the one to surprise the naysayers.
Our Verdict: New England Patriots to win
While it is still early to make predictions, looking at the season that lies ahead, we like New England Patriots and Indianapolis Colts to go the distance. Our take, if right, New England will once again win the Super Bowl as long as Brady remains healthy – experience counts, but luck helps as well.