Emilia Romagna Grand Prix 2020 Betting Preview & Latest Odds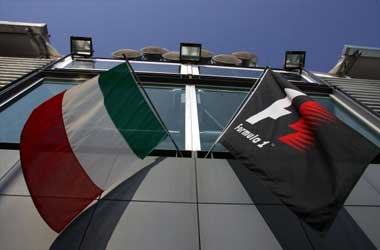 History has been rewritten in Formula One after Lewis Hamilton won his 92nd podium at the Portuguese Grand Prix at Algarve Circuit. This podium finish means that Hamilton has overtaken Michael Schumacher for highest-winning percentage in Formula One.
The six-time champion is now looking towards finishing the season with another Driver's Championship, which if successful, will be his sixth.
This weekend, Formula One is returning to the Enzo Ferrari Autodromo in Imola. This circuit was prominent throughout F1 decades, with its first race being in 1953 and it's last being 2006.
Similar to last weekend, most of the circuits drivers have yet to race at the famed circuit and lack the necessary grid experience, with the exception being Ferrari's Charles Leclerc and Sebastian Vettel.
The Enzo Ferrari Autodromo previously held the "San Marino Grand Prix" between 1981 to 2006. It's the location that saw Ayrton Senna die in 1994. However, it'd also be the location with formidable legends in Formula One saw multiple victories. Most notable would be Michael Schumacher, who has several wins at the Enzo Ferrari Autodromo.
Those drivers without experience at the Ferrari Autodromo include Lewis Hamilton, Valtteri Bottas, Max Verstappen, and Carlos Sainz. However, all four are expected to maintain strong positions throughout the Emilia Romagna Grand Prix, with McLaren's Carlos Sainz being the dark horse selection for most digital sportsbooks.
Best Sports Betting Sites to bet on the Emilia Romagna GP 2020
#1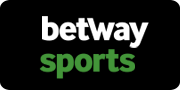 Bonus Offer
100% UP TO CAD 200
Canadian players accepted
#2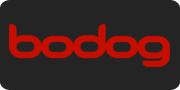 Bonus Offer
100% UPTO CAD 200
Canadian players accepted
#3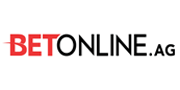 Bonus Offer
50% UPTO CAD 2500
Canadian players accepted
#4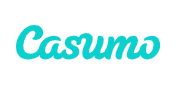 Bonus Offer
100% UPTO C$250
Canadian players accepted
#5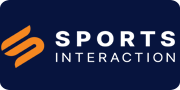 Bonus Offer
100% UPTO CAD 125
Canadian players accepted
The Formula International Association announced the Emilia Romagna Grand Prix on July 24th, 2020 would play host to a race this season as a replacement to the cancelled Chinese GP. While the coronavirus pandemic forced numerous changes into the scheduling of 2020s F1 season, it's also resulted in unforgettable action that likely won't be repeated throughout the 2021 season.
Of course, it is expected that similar excitement will unfold at the Emilia Romagna Grand Prix. Drivers will find increased pace before reaching Turn 14, with DRS being front and centre for the final sustaining five corners. That means drivers will need to be on top of their downforce-reduction systems and will see heavy braking having an impact on durability and tires. It is also expected to see decreased speeds and increased overtaking opportunities.
Drivers to Watch
Lewis Hamilton and Valtteri Bottas displayed their racing talent during the Portuguese Grand Prix, and that began well before the race had started, with Valtteri Bottas outpacing his teammate during both practising sessions. Unfortunately, Bottas was unable to use that to his advantage during qualifying after loosing the pole position to Hamilton by a mere 0.0100. Anger was evident with Bottas, who would compete against Hamilton for multiple laps before Lewis managed to pull away and eventually lead the race by a respectable 35 seconds.
Other teams to watch include Red Bull Racing, McLaren, Alfa Romeo, and Scuderi Ferrari, all of whom showed formidable speed during the opening laps. Both Scuderia Ferrari and Red Bull Racing has had good controlled of their downforce, Max Verstappen pulled off a third place podium finish 3rd position, and Leclerc finished in fourth.
*Odds have been provided by Bet365 and are accurate as of 27/10/2020
Lewis Hamilton
Odds to win: 1.40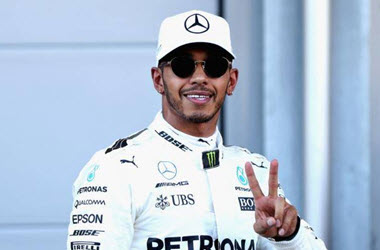 Lewis Hamilton is statistically the greatest driver that ever competed in Formula One.
That was shown again during Algarve Circuits Portuguese Grand Prix. Hamilton struggled for quite a few laps trying to generate heat into his tires, and that saw for laps, both Valtteri Bottas and Sainz overtaking the six-time champion.
After reaching the 4th lap, Hamilton's medium tires began had the heat needed to perform at optimal levels and the rest, as they say, is history.
Valtteri Bottas
Odds to win: 4.50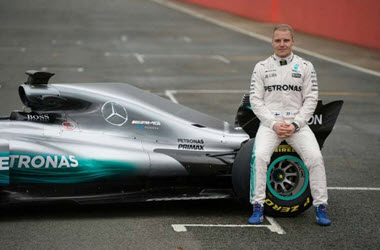 Mercedes AMG-Petronas has placed Valtteri Bottas into a challenging position with being Lewis Hamilton's teammate.
It regularly means that a first place victory will be a challenge, but not impossible.
Bottas has proven himself a reliable driver who can challenge Lewis Hamilton, as even when strategies don't favour the Finnish Driver, he'll still finds ways to overtake Hamilton.
It's this skill set that's permitted Mercedes AMG-Petronas to sign Bottas for an additional season. Though Bottas didn't win the Portuguese Grand Prix, his three back-to-back pace advantages over Hamilton during the practice sessions speaks volumes of his car's reliability.
Max Verstappen
Odds to win: 5.50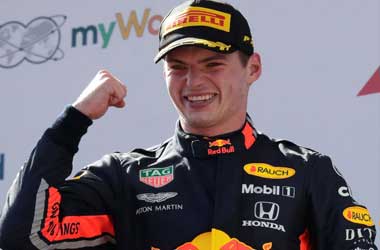 The 2020 Formula One season hasn't focused on Max Verstappen as it has in previous campaigns. His presence in F1 is beginning to dwindle as his fan base seemed to have moved on to other drivers such as Lando Norris and Charles Leclerc.
However, Verstappen has had multiple podiums throughout 2020, season, regularly finishing in 2nd or 3rd. Make no mistake, Verstappen is one worth paying attention to, in fact, even Hamilton himself has said Max Verstappen is the next champion of Formula One.
Considering this, Verstappen is a good candidate for a podium finish, and if all goes well, a first place finish.
Dark Horse Pick: Carlos Sainz
Odds to win: 101.00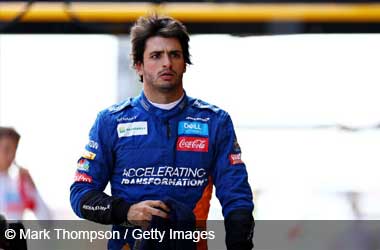 Carlos Sainz could become the unknowing winner of the Emilia Romagna Grand Prix, similar to how Pierre Gasly won his GP at first Italian Grand Prix.
Sainz has seen his ranking in F1 grow during the 2020 campaign, in part to his leading races for several laps this season. It is partly the reason why Ferrari opted to sign the Spanish-born driver versus resigning Sebastian Vettel.
However, unless Mercedes experiences mechanical problems, the odds are not in favour of a victory for Carlos Sainz this weekend.
Still, a few bets in his favour wouldn't hurt.
Other Odds
Charles Leclerc (81.00)
Daniel Ricciardo (81.00)
Lando Norris (101.00)
Pierre Gasly (151.00)
Sebastian Vettel (251.00)
Our Verdict: Hamilton to take the checkered flag
While we still favour Hamilton to win, recent races in Formula One indicate that Valtteri Bottas is becoming a threat for Hamilton. That became clear during the Algarve Circuits Portuguese Grand Prix, and it is expected that Bottas will challenge Hamilton for the race lead. Ultimately, though, we think the odds are in Hamilton's favour.