2019 Canadian Championship Final - Second Leg Prediction & Odds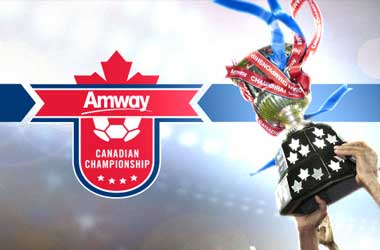 The 2019 Canadian Championship Final will get underway on Wednesday at BMO Field in Toronto, Canada, and will see TFC and the Montreal Impact fighting it out for a spot in the 2020 CONCACAF Champions League. Toronto will have the home town crowd behind them and after losing 1-0 last Wednesday in the first leg that could give the TFC an advantage in what is an important game for both teams.
The first leg saw Montreal dominating the first half, and the efforts paid off with Ignacio Piatti scoring a 17th minute goal. After Toronto failed to respond for the remainder of the first half, TFC's coach, Greg Vanney, chose to bring in Alejandro Pozuelo and Jozy Altidore.
The move was in hopes of tying the game, but with the exception of a 37th minute high volley that Montreal's goalkeeper Clément Diop pushed over the bar, TFC failed to make any headway.
This is the third time the Impact and TFC have met in the Canadian Championship final, and Vanney believes TFC can win the second leg and their spot in the 2020 CONCACAF Champions League. Last Wednesday's result was anything but perfect but having the support of local fans will play a part in their chances on Wednesday.
Best Sportsbooks to bet on Toronto FC vs Montreal Impact
#1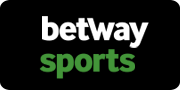 Bonus Offer
100% UP TO CAD 200
Canadian players accepted
#2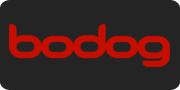 Bonus Offer
100% UPTO CAD 200
Canadian players accepted
#3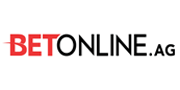 Bonus Offer
50% UPTO CAD 2500
Canadian players accepted
#4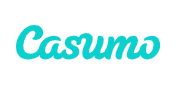 Bonus Offer
100% UPTO C$250
Canadian players accepted
#5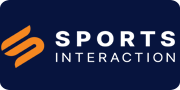 Bonus Offer
100% UPTO CAD 125
Canadian players accepted
Montreal's last five on the road have resulted in a loss and see the team giving up a staggering seventeen goals. Their performance across the board while away has been dismal at best however at home, they have won six out of seven scoring two or more times in five of those games.
While their previous two meetings in the Canadian Championship final has seen each winning once, Montreal in 2017 and Toronto 2017.
The reality is, Toronto has won the Voyageurs Cup the last three years in a row and is poised to do so a fourth. Adding to Montreal's woes is in the previous 13 finals, the host team has won eleven of those 13. If Toronto is successful, it will be the franchises eight Canadian Championship win.
OneSoccer
2019 Canadian Championship Final – What to Expect and Watch for
As the second leg of the Canadian Championship final is set to play out on Wednesday, we thought it ideal to look closer at each team and analyse which team we believe will win and, ultimately, support that with our prediction verdict.
* Odds have been provided by Betway and are accurate as of 23/09/2019
Toronto FC
Odds to Win Outright: 2.30
Toronto FC are the defending champions and earned their spot in the final decimating the Ottawa Fury 5-0. This is their 10th appearance in the finals and TFC is hoping to regain the momentum they had going into the first leg before Montreal put an end to their nine game win streak.
In regular league play, Toronto has won its last eight games, and that has seen them earn a spot in the Audi 2019 MLS Cup Playoffs after their 1-1 draw against the Los Angeles FC. Expect to see Jozy Altidore, Jonathon Osorio, Captain Mickael Bradley and Nick DeLeon front and centre and Alex Bono taking his usual place as the goalkeeper as well as Erickson Gallardo making an impact at some point .
Montreal Impact
Odds to Win Outright: 1.61
Montreal managed to earn their spot in the final, their first since 2017, with a win over the Calvary FC. That much needed win came after a relatively uneventful first half before Anthony Jackson-Hamel scored to put Montreal ahead 1-0. Before going on to their event 3-1 victory.
Whether they are able to dig deep and overcome the visiting team disadvantage will have to be seen, but if one was to judge solely on their regular season performance, the odds are not favourable for Montreal to win the second leg.
Our Verdict: Toronto to win
While Montreal was able to overcome Toronto in the first leg, it is hard to deny the facts that it was a win based more on luck than skill, and therefore we are going with Toronto to win.
Montreal has had loss after loss while TFC continues to perform well and win consistently. Yet, tossing a few on the underdog never hurts and is a smart strategic bet to place, still, most likely, it will be Toronto once against hoisting the Voyageurs Cup once the final whistle blows.