French Open Betting Sites in Canada [ 2022 ] - Roland Garros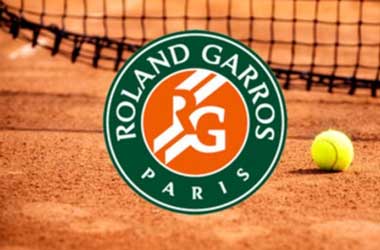 Another annual event that is marked off on a lot of sports bettors' calendars is the French Open. This is another annual Tennis event that can be guaranteed to give any serious lover of the sport of Tennis some spectacular matches.
You are of course able to place plenty of different kinds of wagers on Roland Garros: The French Open and this is where it may pay for you to have a good look through our guide below, for it will show you where to snap up the best odds and most generous French Open free bets and bonuses.
Top French Open Betting Sites
What makes Roland Garros betting so special?
Roland Garros is one of the most prestigious tennis tournaments globally, and it is also one of the most popular for betting. Several factors make Roland Garros betting so special.
First, the tournament takes place in Paris, one of the most iconic and romantic cities in the world. This adds a certain je ne sais quoi to the proceedings, and it also means that there is usually a great atmosphere at the tournament.
Second, Roland Garros is one of the four Grand Slam tournaments, and as such, it attracts the very best players in the world. This makes for some very high-quality tennis, and it also means that there is a lot of money riding on the results.
Third, Roland Garros is played on clay, a very different surface from the other three Grand Slam tournaments. This makes for some exciting tactical match-ups, and it also means that the conditions can be very unpredictable.
Fourth, Roland Garros is a very long tournament, lasting for two weeks. This means that there is a lot of time for upsets to happen, and it also means that the betting markets can be very volatile.
These factors combine to make Roland Garros an ideal tournament for betting on tennis. If you want to get involved in tennis betting, then Roland Garros is the place to start.
Top French Open Betting Events
As you may already be aware there are several different aspects of the French Open, and as such you will find that you can wager on every single game played and each particular set. However the final games in each part of the French Open are where the biggest number of wagers can be placed, and this is where an Ante Post type of wager will often guarantee you the biggest and best returns.
Types of French Open Bets
You are able to bet on each individual set played or who you think is going to win in any single match, or if you are looking to pick the winner of the tournament then make sure you look at the Ante Post market on offer before the French Open gets underway, for that is going to be where you can always be assured of finding the best odds offered on any one Tennis player.
Best French Open Betting Sites in Canada
If you fancy placing a wager on the French Open, we invite you to have a good look around any one of the betting sites that are listed below for they are the best online bookmakers we know of, however, all of the major online betting sites and betting companies will offer you the ability to place these types of wagers, but when it comes to getting the best odds the following sites can always be relied on to do just that!
Bet365 – You will be guaranteed of getting lots of value thanks to the 100% match bonus bet from Bet365. The possibilities are endless in regard to the betting options offered by the Bet365 betting site. Simply sign up to Bet365 and deposit funds to have them matched, giving you double what you initially started with.
Ladbrokes – The main attraction to French Open bettors is that Ladbrokes is giving new customers a C$120 free bet to increase their winning chances. This bonus cash can be used on any of their available wagers however if you like to have a few unusual wagers Ladbrokes has this covered as well. All you need to do is sign up and deposit money into your account to be eligible.
Paddy Power – Paddy Power is the place many sports bettors head to when they want the best odds and bonuses on events such as the French Open and as such, should you sign up today, you'll be given a 50C$ free bet simply for signing up and depositing funds into your account.
Party Bets – Party Bets can always be guaranteed to offer plenty of wagering opportunities during the running of the French Open Tournament, and as such, they are offering a free 25C$ bet to anyone in Canada who signs up today and deposits cash into their account. You'll be able to place any bets you please with this free bet, giving you ultimate control.
William Hill – One site where you are going to be able to fill your boots with special bets and increased betting markets is William Hill, and all-new Canada-based customers signing up today will get CAD25 free bets. All you need to do is sign up and deposit money into your new account to be eligible for this highly generous offer.
Betfair – You are always able to place wagers on the French Open at the BetFair site, they are a betting exchange which means you can place peer-to-peer wagers and also lay bets as well and therefore profit from other people's losses! Sign up today at BetFair and they will give you a no-nonsense and very easy-to-claim CAD20 bonus bet.
Betdaq – You really are going to get access to plenty of French Open betting opportunities and betting markets if you opt to place wagers over at the Betdaq betting exchange site, you can bet amongst fellow punters from all over the world and not only place bets but lay wager too. For a limited time, they are giving away a total of CAD200 in free bets to all new customers, check out their website for full terms and conditions of this offer.
We wish to point out that all of the above betting sites have all proven time and time again that they can be trusted to deliver a perfect betting experience for all Canada-based sports bettors, and as such you will be in very safe hands should you decide to sign up and start wagering at any site that we have listed.
However, do be aware that the bonus offers we have listed, and any special free bet offers can change at any time, and whilst we strive to keep this website fully up to date, from time to time the offers listed may just have gone out of date and have expired, and as such please double check any of the listed offers are still available by checking the respective betting sites website for more details on all of their promotional offers.