Will Canada Risk Playing Alphonso Davies Against Belgium?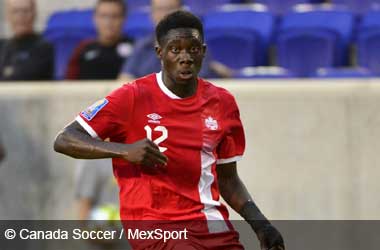 Summary
Canada's star player Alphonso Davies announces he is fit to play against Belgium
Will head coach take a risk and play Davies against Belgium on 23 Nov
Qatar bans sale of beer at all football venue and FIFA President endorses it
Canada will play their opening game of the 2022 FIFA World Cup on 23 Nov when they take on Belgium. This is going to be an extremely tough game for Canada who have qualified for the World Cup after 36 years.
Belgium is currently ranked number 2 on FIFA's World Rankings and have a star studded line-up of players which includes Eden Hazard, Romelu Lukaku and Kevin De Bruyne.
Canada Must Take Call On Alphonso Davies
Canada does not have that kind of talent in their squad and are massive underdogs against Belgium. Alphonso Davies who plays for Bayern Munich is the most recognizable name in Canada's squad and there were initial doubts that Davies would not be fit enough to play against Belgium.  
Davies suffered a hamstring injury on Nov 6 when he was playing for Bayern Munich and it was a big blow for Canada as without Davies Canada is a lot less threatening, though they did produce a dramatic win against Japan a few days ago. Davies recently confirmed that is fully fit and ready to play against Belgium on 23 Nov which will please Canadian fans.
However, we don't know if head coach John Herdman will play Davies against Belgium as he wants to take a more cautious approach and not risk Davies at the start of the tournament unless he is fully certain that Davies is one hundred percent. His teammate Jonathan Osario said they dearly want Davies to play but they will have to wait and respect what the medical and coaching staff decides regarding Davies fitness.
Qatar Bans Sale Of Beer In All Stadiums
Qatar had earlier stated that it would allow the sale of beer in all football stadiums during the World Cup but has now reversed that decision and confirmed that beer will not be permitted during any game, much to the disappointment of football fans.
The ban does not come as a surprise as Qatar follows strict Islamic law where alcohol is forbidden. FIFA President Gianni Infantino supported the ban and said
fans don't need to make it a big issue as nothing will happen to them if they cannot drink a beer for three hours!