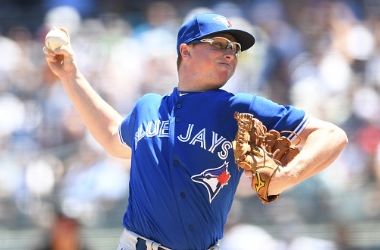 The beautiful thing about baseball is that no matter how many other sports become popular or receive attention from the media, baseball is always going to be considered to be the greatest sport in North America by the majority of fans. Why do we think that, you ask? Because historically speaking that has seemingly always been the case, and there's been nothing to suggest that it's going to be any different moving forward.
Of course, while we may have used the term North America just then, we also have to focus specifically on the United States. Why? Because 99% of teams in Major League Baseball come from there. Obviously, though, that 1% leaves room for one team to fly the flag for the Great White North: and that team is the Toronto Blue Jays.
We love the Jays
Despite once being considered major players within the league, it seems as if the Blue Jays have lost a bit of their identity in recent years. As reported by New York Post they lost their most recent game to the New York Yankees, and as reported by Google, the entire season has been a bit of a let-down too.
"We got off to a great start and weren't able to pile on,'' Aaron Boone said. "We couldn't get that [big] hit and made outs on the bases. It wasn't perfect tonight, but the long ball played a huge role."
The fact that it was the Yankees that said the following quote tells you all that you need to know, because they should've been right there for the taking. Alas, Toronto hasn't been able to live up to the hype created by the Raptors over in the NBA, and in truth, they haven't even really come close.
Keep on fighting
A 29-51 record falls far short of expectations in more ways than one, and nobody should be afraid to admit that. A lot of pieces need to be put in place before this team can get back to the heights that others have been enjoying as of late, but to be perfectly honest, we don't entirely trust in them to do so.
Toronto just isn't a baseball city right now and while basketball may be the overwhelming reason for that at this moment in time, we hope that changes soon. The people of Toronto are passionate enough to fit another sport into their hearts, and we aren't just saying that for the sake of it. We've been talking a lot about how Canada as a nation can really start to put some pressure on the States in all of the major leagues, and it's time to put that plan into action.
Very few folks will remember their back to back World Series triumphs back in the early 90s, but the fact that they exist at all kind of proves that there's still some potential there. We don't just put the history books to the side, because they give us motivation to push forward and be better.