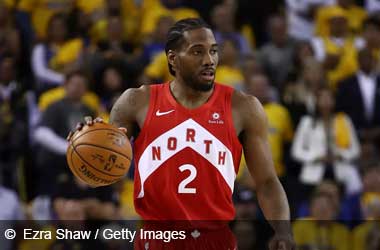 There seems to be this ideology in the world of sports that you need to have a larger than life personality in order to success. Personally, we've never seen the logic in such an idea, and we've also never really understood why people force the issue with that idea so much. All these men and women can do is be the best versions of themselves both on and off the court, pitch or whatever surface they're playing on. That's it. That's all they need, and we'll be damned if anyone believes any different.
When it comes to sports in Canada, especially for those teams that play in the top four US leagues, it can be pretty difficult. Simply adjusting to the idea that you've got to try and dethrone a parade of American teams is difficult enough, but it's even worse when you aren't given the respect that you deserve. As a result of this, many Canadians often look towards the big stars and hope that they will one day turn out for their franchise.
The future
We're talking about the LeBrons and Steph Currys of the world, obviously, because they just seem to possess that extra special something. When it comes to Kawhi Leonard, however, his unassuming nature would've all but ensured that people didn't take him as seriously as they should've done when he was first starting out in the NBA.
Then, when he played a huge role in guiding the San Antonio Spurs to the NBA Championship, he still didn't seem to receive the right kind of plaudits. Even when he first went to Toronto it seemed like he was a good addition, but perhaps not the kind of addition that warranted an overwhelming amount of excitement. As reported by The Economist, however, that was perhaps the wrong approach, as Leonard wound up being the influential force behind their first ever NBA Championship triumph.
The intrigue
The thing that people continue to mock in regards to Kawhi is his lack of emotion in pretty much everything he does – which seems odd, because in our world, we thought you could do what makes you happy (for the most part). For Leonard, it seems like the mentality he has within himself is what makes him happy and keeps him at peace. Are we going to debate that or try and change that? No, because it leads to results, which is all that the fans should care about.
The ideal picture of what a superstar is and should be has changed and manifested many times over the years, and we feel as if Kawhi is going to be the cause of that change once again as we look ahead to the future. He isn't a larger than life personality, because he's just a really good basketball player. We shouldn't try and change that, because his character alone is what draws a lot of folks into his story. Personally speaking, we can't wait to see what he does next season and beyond, with Fox Sports keeping a close eye on proceedings.