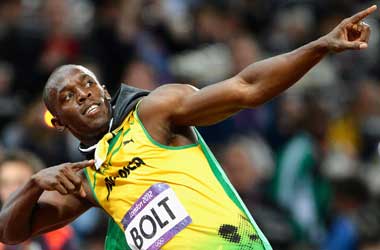 Usain Bolt will go down as the greatest sprinter of all time and rightly so as the fastest man on the planet holds records that will be very hard to beat. Bolt who is Jamaican has dominated the 100m and 200m events for over a decade and is an 8 time Olympic gold medalist – winning medals in three consecutive Olympics in the 4 x 100m relax, 200m and 100m races.
The reigning Olympic champion will not defend his titles at the 2020 Olympics as the 30 year old Bolt has announced that he will retire at the London World Championships. Bolt competed this week at the Ostrava 100m event in the Czech Republic and won the event but was not very pleased with his performance. Bolt finished the race with a time of 10.06 seconds and beat Yunier Perez from Cuba by just 0.03 seconds. There were some at the racetrack who felt that Bolt was not 100 percent fit and was limping ever so lightly.
Bolt has been sidelined due to injury and has competed in just two races this year and looked a bit rusty even though he finished first. The fastest man on the planet has one more race at the Monaco Diamond League and then in six weeks time will run his final race at the London World Championships.
Glen Mills who coaches Bolt said before the race that Bolt was lagging behind in his preparations and needs to put in a lot of hard work in this short frame of time if he is to be at his best. Bolt shrugged of his injury concerns and was his usual confident self, not entertaining thoughts that he might lose his final race and end up retiring.
In a statement, Bolt said
I never worry. I just need to go to the doctor and get everything checked out to make sure it is smooth, It's just my back as always. It is a bit tight. But I didn't get injured and that's the key thing. It's just about sorting it out and I should be fine for London.
Bolt has accomplished just about everything there is to be accomplished on the track. He is the 4 x Laureus World Sportsman of the Year, Track & Field Athlete of the Year and IAAF World Athlete of the Year. There will be big shoes to fill once he retires and Bolt is very interested to see who will become the fastest man on the planet.