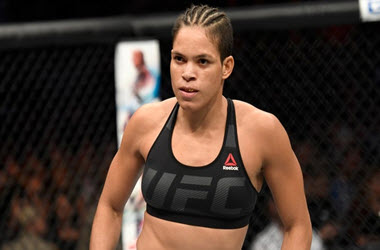 UFC 224 will see Amanada Nunes, the current UFC women's bantamweight champion, defending her title as she enters the right against Raquel Pennington for the UFC 224 main event.
The official announcement was made on Thursday. Nunes, who fought Valentina Shevchenko at the UFC 215 in September barely held onto her title but won in a close split-decision victory. Nunes is raking up wins with her having been successful against former champions Miesha Tate and Ronda Rousey. Her current winning streak has seen her win against Shayne Baszler and Sara McMann.
Raquel Pennington was able to earn her shot at the title after winning four fights in a row, including a unanimous decision against Miesha Tate during UFC 205. Her win against Tate was her most recent and took place in November. However, there were few contenders that were deemed viable in the 135lb division and that put Pennington at the top of the division. As a fighter, she has only racked up two losses, one in 2013 to Jessica Andrade and the other in 2015 to Holly Holm.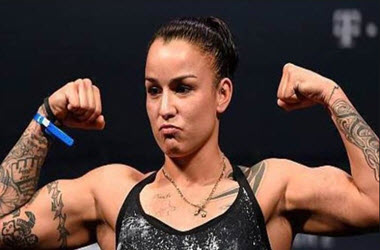 The UFC was hoping to set up a champion vs champion match between Cris "Cyborg" Justino, the women's featherweight titleholder who had a technical knockout victory at UFC 222 against over Yana Kunitskaya.
Dana White, President of the UFC believed that the fight could have happened before UFC 224 stating,
"I just think her and Nunes is the fight that needs to happen"
However, for Cyborg, the turnaround time was too short due to the weightcut needed to make the featherweight division, and this led the UFC choosing to go with the Nunes-Pennington fight instead
This will be the third time Nunes will be defending her title, and if successful, it will most likely see the UFC putting together a superfight against Nunes and Cyborg.
Said Cyborg, after her victory against Kunitskaya and seeing her UFC stats improve to 5-0,
"Nunes will defend her belt in May, I think, and then probably I'm going to fight in July if she wins and is the champion. I'm not calling Nunes out. She's calling me out, and I can fight her in July. For me, I think UFC 224 will be too soon."
UFC 224 will take place at the Jeunesse Arena in Rio de Janeiro, Brazil on the 12th of May. It will include a few middleweight fights that feature Lyoto Machida vs Vitor Belfort and Kelvin Gastelum vs Ronaldo "Jacare" Souza.
For UFC fans, the upcoming UFC 224 is perfect for getting in bets early with MMA sports betting sites that are sure to be promoting the fight with odds expecting to favour Nunes, but as any fight fan knows, it always comes down to fight night and anything can happen.