Sens Cut AGM Trent Mann As They Continue To Make Changes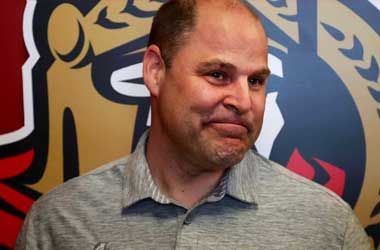 Summary
Ottawa Senators have cut assistant GM Trent Mann
Senators continue to make changes as they transition to new ownership
Senators looking to sign forward Vladimir Tarasenko
The Ottawa Senators are going through a lot of changes that is shaking up the team and the fans. The Senators was recently sold to billionaire Michael Andlauer and the deal is expected to get the necessary approval by September 2023. 
There are a number of changes that will be made to the Senators once the sale is completed but even before the paperwork is done, the Senators are making some key decisions concerning their management team.
Assistant GM Trent Mann Parts Ways
Senators GM Pierre Dorion met with Trent Mann at the Canadian Tire Centre on July 11 and told him that the team decided to cut him. There was no further explanation offered to the public as to why Mann was cut. Trent joined the Senators back in 2010 when he came on as an amateur scout in a part time role and took a full time role in 2014. Even when he took on the assistant GM post, he was still in charge of amateur scouting.
He still had time left on his contract but the Senators decided to let him go. This isn't the first big change that the hockey team have made to their management since their ownership change.
The Senators also parted ways with club President Anthony LeBlanc who served as President for 3 years. He decided to resign from his post in the same month that Michael Andlauer became the new owner of the Ottawa Senators. Unconfirmed reports suggest that ex-President Cyril Leeder is likely to return and become the new President.
The Senators are looking to move in a new direction with a new vision based on some of these key changes. The team had earlier sacked Trent Mann's brother Troy Mann who was the head coach for the Senator's AHL affiliate in Belleville. 
Senators Want To Sign Forward Vladimir Tarasenko
The Senators are also looking to strengthen their squad for the new season having already purchased Joonas Korpisalo for $20m last week and were very keen on signing free agent Vladimir Tarasenko. Dorion said that they had reached out to Tarasenko's camp to express their interest and open talks but did not give more information as to how those talks were going.