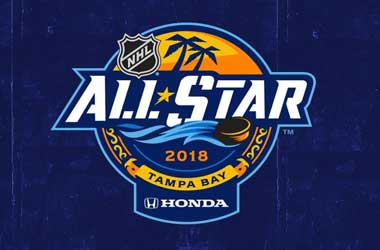 With the NHL All-Star game a little less than a month away, several players have begun to emerge as fan favorites their respective divisions. This year's All-Star game will be held at the Amalie Arena in Tampa Bay, Florida which is the home of the Tampa Bay Lightning. Just the like previous two years selected All-Stars will be participating in a 3-on- 3 tournament with four teams, one for each division.
All-Star Weekend will begin with the NHL All-Star Skills Competition on Saturday, January 27 at 7:30 p.m. EST, and will conclude with the Honda NHL All-Star Game on Sunday, January 28 at 3:30 p.m. EST.
Connor McDavid, who plays centre for the Edmonton Oilers, currently leads all players in votes and looks like he will be the captain of the Pacific division. Behind McDavid sit Johnny Gaudrea of the Calgary Flames and James Neal of the Vegas Golden Knights.
Steven Stamkos sits in second place in the overall votes, just behind McDavid. Stamkos plays for the host city of Tampa Bay and it seems like his teammate Nikita Kucherov will be joining him on the Atlantic division team. Currently in third place in the Atlantic division voting is Auston Matthews of the Toronto Maple Leaves.
Alex Ovechkin of the Washington Capitals currently leads the Metropolitan division with Sidney Crosby of the Pittsburg Penguins and John Tavares of the New York Islanders behind him. The Metropolitan division will be attempting to become the first repeat overall champions in the new format.
The closest division is actually the Central division where the top three players P.K. Subban of the Nashville Predators, Vladimir Tarasenko of the St. Louis Blues, and Patrick Kane of the Chicago Blackhawks are all in striking distance of taking the top spot.
NHL fans can vote for their favorite players regardless of their position at the official NHL website, NHL.com/vote, or through the NHL App on their smart phones. The number of votes a fan can cast in a 24-hour period is 10. Deadline for voting is 11:59 EST on December 1, 2018.
The top vote getters for each division, regardless of position, will be named the divisional captain. Eligible fans of all 50 states and Canada have the chance to win the grand prize of a trip for two to attend the All-Star weekend.
Fans in attendance will also be privy to a wide assortment of games and activities during the weekend, which marks the Tampa Bay Lighting's 25th anniversary as a team.