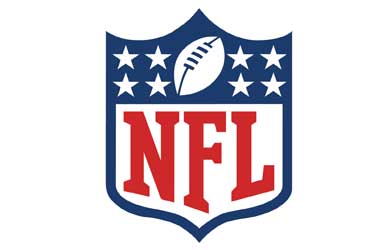 Verizon has held the exclusive legal rights to mobile stream NFL games for a number of years. This exclusive deal has been one of biggest marketing strategies that the mobile carrier used to lure customers. The NFL recently announced that the exclusive mobile streaming deal with Verizon will no longer be in play as the NFL will be streaming on all mobile carries starting January 2018.
The new deal states that from the 2018 NFL playoffs, fans will now be able to watch games from several applications such as the Yahoo Sports app, Verizon's on-demand streaming service go90 and the official NFL Mobile app.
Football fans will also be able to access live game streaming via PC or any other device larger than a mobile phone as these devices were not part of Verizon's exclusive deal with the NFL.
The NFL and Verizon signed a new five year deal this week for $2.5 billion where Verizon has agreed to allow other mobile carriers to live stream NFL games.
CNBC
The NFL has faced a lot of flak this year after players decided to 'take a knee' during the National Anthem to protest against police brutality towards blacks. President Donald Trump stirred the pot by calling NFL franchise owners to sack players who disrespected the National Anthem. The majority of NFL fans also took offense to players disrespecting the National Anthem and stadium attendance and viewership of NFL games have dropped significantly.
NFL Commissioner Roger Goodell is looking to boost viewership ratings and the announcement cements the NFL's continued efforts to reach a broader audience. Earlier this year, the NFL inked a multi-year programming deal with Facebook. The deal will allow the social network to show recaps and highlights from all 256 regular season games, as well as the playoffs, Super Bowl and Pro Bowl.
According to Facebook and the NFL these videos will be made available to users worldwide. In a statement, a representative of Verizon said
All in-market games including national pre-season, regular season, playoffs and Super Bowl will be open to all mobile customers across Verizon and Oath's platforms next season
However, TV viewers will still be limited to which games the local Fox or CBS stations are airing as Direct TV still holds the exclusive rights to out of market games. The new agreement also signifies a shift in viewership preferences as the younger generation prefer to live stream games on their mobile devices rather than sitting in front of the television.