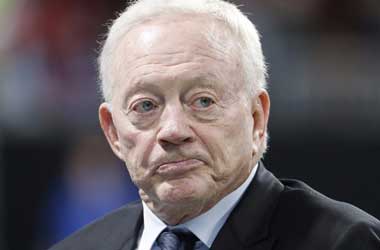 Dallas Cowboys owner Jerry Jones hired the services of top lawyer David Boies earlier this month and threatened the NFL with a potential lawsuit if they decided to extend NFL Commissioner Roger Goodell's contract and work out a new compensation agreement. The 32 NFL franchises had mutually agreed to a contract extension in May 2017 but Jones has done a U-turn and claims that half of the NFL franchise owners agree that Goodell's contract should not be extended.
The NFL decided to respond to those veiled threats by sending a letter to Jones's attorney as well as to the 32 NFL franchise team owners. The letter states that Jones's conduct has turned out to be detrimental for the NFL and his recent antics and the motivation behind it was harming the league. Jones also has issues with regards to how the NFL has responded to the national anthem controversy.
There have been rumours floating around that most of the NFL franchise owners are not happy with Jerry Jones's sudden U-turn and have discussed the possibility of even removing Jones from the NFL.
ESPN
Jones is one of the most powerful and most popular NFL owners and was inducted into the Pro Football Hall of Fame in August 2017. There are many in the NFL who believe that Jones did not like the fact that Roger Goodell decided to suspend Ezekiel Elliot for 6 games due to domestic violence when the courts decided to drop the case due to conflicting evidence. Elliot decided not to fight the NFL ruling and has 5 more games to sit out.
Jones is a non-voting member of the compensation committee which is led by Arthur Blank, the owner of the Atlanta Falcons. Blank issued a statement earlier this week confirming that the committee would proceed with a contract extension and promised to keep the rest of the NFL owners updated. The letter to Boies also pointed out the fact that Jones was deliberately circulating an out-dated letter regarding compensation.
The letter said
Someone who is genuinely concerned 'that the owners know the truth about the negotiations' would not deliberately distribute such an outdated document, particularly when he has in his possession drafts that are current and accurately reflect the actual state of negotiations, or threaten to sue the league and its owners if he does not get his way
The NFL has provision to remove an owner whose conduct is detrimental to the league and the letter uses that exact terminology which makes it very interesting to see how things play out in the near future.