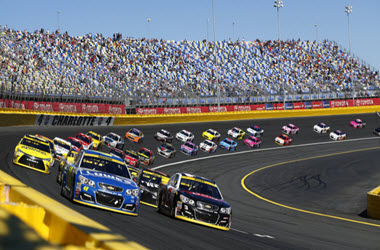 While fans of NASCAR have had to satisfy themselves with watching virtual races during the global pandemic, for the financial well-being of the sport and the mental health of the organization, NASCAR needs to see things getting back to normal.
The reality is, professional racing series are simply not designed to experience extended shutdowns. It results in millions in lost revenue for the sport and is impacting team owners as they work out how to manage paying the bills and with the sport on standby and sponsors all experiencing reductions in their income, team owners are feeling the brunt of the shutdown.
Team owners receive only 25% of the total revenue generated by NASCAR's $8.2 billion television deal with NBC Sports and Fox and that revenue only is paid after a race, and with NASCAR not putting on a race since the 8th of March, team owners and NASCAR have not seen any checks in the mail.
To date, there have been eight races postponed so far and nobody involved in the series is making money. The longer NASCAR is forced to postpone races, the harder the hit team owners will have to take, and some simply make not be able to handle the burden. The reality is team owners have seen revenues declining for over a decade and while they managed to negotiate charters with NASCAR three years ago, those were at market rate and that market has been in decline.
The postponement of the season already has seen NASCAR laying off hundreds and others taking pay cuts. NASCAR, which is mostly owned by Jim France and niece Lesa France Kennedy, last year has to pay out $2 billion for International Speedway Corp, its publicly-owned sister company, in a move that Steve Phelps, the President of NASCAR, showed the France families commitment to the series.
NASCAR
While the France family can survive, and NASCAR as a series will not be affected, many team owners and employees will be and considering most are located in the Charlotte area, that would ultimately have an economic impact that has seen five Republican senators from North Carolina requesting that the state's governor, Roy Cooper let NASCAR go ahead with the May 24th Coca-Cola 600 at the Charlotte Motor Speedway without fans. Commenting on the request, Tim Moore, the house speaker stated:
"Allowing NASCAR to return Memorial Day weekend without fans would not only benefit an industry that calls our state home, it would mark a new beginning for North Carolina's tourism, entertainment and service industries that are desperate to open for business."
Even if the governor declines the request, many states will honour similar ones. Both Texas and Florida have said they will welcome NASCAR. In a statement, the president of Texas Motor Speedway
"Texas Motor Speedway will work aggressively with the sanctioning bodies and TV networks to give American society, as well as people around the world, a positive distraction during this crisis."
Until them, team owners, drivers and support staff just have to wait, there is simply nothing else to do but wait.