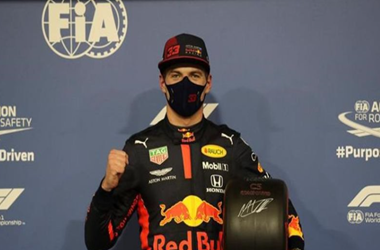 After Max Verstappen lead the practice session for the final race of the season in Abu Dhabi, it seemed Red Bull and the Belgian driver found the perfect set up. During Fridays practice session, Verstappen posted a time .77 seconds ahead of Lewis Hamilton and .34 seconds ahead of his teammate, Valtteri Bottas.
While Mercedes picked up the pace in the second practice session, with Bottas registering a time slightly ahead of Lewis Hamilton, the focus took a turn for the worse after the Alfa Romeo driven by Kimi Raikkonen caught fire. The brought a stop to the practice session as both Raikkonen and firefighters used fire extinguisher's to douse the flames.
Raikkonen, who has recorded 331 races in his career and one world title, was asked if the incident was scary spoke to the press afterwards stating:
"No, there was nothing scary about it. It was just a shame it catches on fire and then obviously it gets all messy afterwards with trying to put the fire out. It's one of those things."
Sky Sports F1
After the session restarted, Hamilton ran into gearbox problems and had to get assistance from the Mercedes team after coming to a halt in front of the Hass garage. That put an end to his practise session, and with qualifying coming the day after, both Bottas and Hamilton managed to make it into the top three positions, but it was Max Verstappen who earned pole after the faster time.
Red Bull's Max Verstappen, who has earned a win since this seasons 70th Anniversary race, finished the qualifying season .025 and .086 ahead of Mercedes drivers Valtteri Bottas and Lewis Hamilton. It was Verstappen's third career pole and the first of the season.
As Verstappen crossed the finish line, team principal Christian Horner was overheard yelling on the "Mega, mega lap!" on the team radio. The moment was not lost on Verstappen, who stated after qualifying:
"It's a long season for everyone and this was a great final qualifying for the whole team. We are all very happy and it's great to finally get there after being close many times in 2020."
During their first qualifying sessions, both Hamilton and Bottas recorded faster times than Verstappen, and it appeared likely that Hamilton would earn pole yet again. However, Verstappen showed his skills and driving capabilities after leading the split times. Commenting, Verstappen said.
"Very happy with that. It was a tricky qualifying at the beginning to get laps in. In the last sector there are so many corners you can make a mistake. Luckily everything came together in that final lap."
Lewis Hamilton, who won his 95th F1 race this season, was hoping to end the season with his 99th career pole position. Speaking after qualifying, the British champion said,
"I gave it my all, congrats to Max. It is a great way for him to seal a year of great performance. We will give them a good run for their money tomorrow. It is always nice to start first but this makes it even more exiting. I am definitely excited to see how I can turn it around."
During Hamilton's final qualifying run, he overshot the first corner and went over the cub. That was all that was needed to give Verstappen the advantage. Sebastian Vettel also saw his final session ending with his being eliminated as did both Renault drivers, Esteban Ocon and Daniel Ricciardo. The frustration was evident in post-qualifying comments made by Ricciardo, who said,
"We don't really know why we struggled, it was a surprise for sure. There is frustration that we could not do any better."
After Sunday's race, the season will be on hiatus until February when F1 will return to 2021 Austria for the Austrian Grand Prix. Considering it is expected that next season will return to the full schedule of races, punters wanting to get in early action can place bets on the constructors and drivers champions at bookmakers such as bet365, a leader in sportsbook entertainment.
Canada's Lance Stroll, who has seen improvements throughout the 2020 season, placed eighth while Nicholas Latifi, another Canadian driver for Williams Mercedes finished 20th in qualifying.