LIV Golf Inks U.S TV & Streaming Deal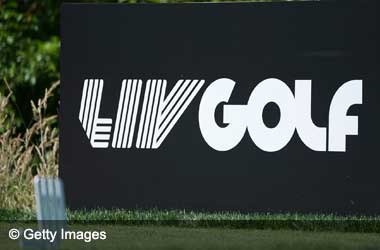 Summary
PGA Rival LIV Golf will get more exposure in 2023 with new TV deal
LIV Golf has signed a TV deal to expand into the US with CW Network
The financial terms of the deal are yet to be disclosed
The controversial Saudi Arabia backed LIV Golf league cause a lot of headaches for the PGA in 2020 as the rival league was willing to spend big money to get PGA golfers to switch over to its golf league. 
LIV Golf To Gain More Exposure In 2023
LIV Golf is set to get bigger and gain even more exposure in 2023, especially with the US market. LIV Golf announced this week that it had entered into an agreement with CW Network and secured television and live streaming deal that will see LIV Golf tournaments broadcasted throughout the country.
LIV Golf announced that it will run a total of 14 tournaments in 2023 and CW will broadcast all 14 tournaments on TV and live stream them via the CW app. The second season of LIV Golf will start with a tournament at the El Camaleon Golf Course in Mayakoba, Mexico and will run from Feb 24 to 26 with the latest betting odds available here as soon as they are available.
LIV Golf has released the dates and locations for the first 7 tournaments of its second season and will release the remaining tour dates and locations in the next few weeks. CW Network will live stream the opening round for each tournament while the second and third rounds, will air live on the CW Network during Saturday's and Sunday's.
LIV Golf and CW Network Not Disclosing Financial Terms
LIV Golf and CW Network have decided not to disclose the financial terms and conditions surrounding their deal. ESPN claims that it learnt throughout sources that LIV Golf will adopt a similar model as it did during the first season and will pay production costs and not receive any rights fees from CW.
Greg Norman, CEO for LIV Golf stated that they were very happy to get  deal done with CW Network as it will now allow over 120 million households across America to get access to LIV Golf Tournaments. Norman said signing with CW Network said a lot about LIV Golf as they were able to get a full broadcast deal even though LIV Golf has only completed one season!
Don't forget to check our recent blog article on Golf Betting Strategies, to get ahead of the competition next month.