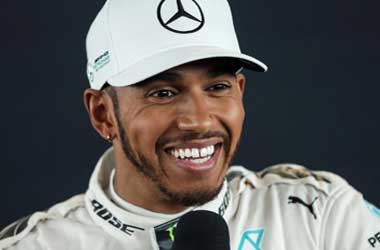 Mercedes's Lewis Hamilton enters the U.S Grand Prix which takes place on Sunday, October 22 as the favourite. The race will take place at the Circuit of the Americas racetrack in Austin, Texas and Hamilton is expected to win as he has dominated the U.S Grand Prix winning on five occasions to tie the record with F1 great Michael Schumacher.
Hamilton won his first U.S Grand Prix back in 2007 and has been too fast for the competition in recent years. He won the 2012, 2014, 2015 and 2016 editions and will put Team Mercedes and himself in a great position to win the F1 Championships if he succeeds in winning the U.S Grand Prix. The Brit F1 ace has been on a winning spree in recent times while his long-time rival Sebastian Vettel who is with Team Ferrari has had a torrid time of late.
A couple of months earlier, it was Vettel who was in first place on the leaderboard. The 30 year old Spaniard has struggled to complete a number of races as he has faced trouble with his car and also had a few unfortunate crashes. Hamilton needs another 16 points to clinch the F1 Championship and for that to happen on Sunday, he needs to finish in first place and Vettel needs to finish in 6th place or below.
GPUpdate
Hamilton played down the pressure and said he wasn't focusing on winning the F1 Championship at the Circuit of the Americas as there were too many factors that would have to fall in place for that to happen.
In a statement, Hamilton said
Sebastian, you cannot expect him to have a difficult weekend, they are going to be quick. He has been strong all year. He has had a few technical issues, but the car is as good as it has always been … I have to continue to keep the pressure on.
Hamilton said that his current focus was to win the U.S Grand Prix and if things fell into place that resulted in a F1 Championship win, he would take. He said that after Sunday's race, there were still three more Grand Prix's left and his goal was to secure the F1 Championship before the end of the year. The next Grand Prix is in Mexico at the end of the month, followed by Brazil in early November and the final Grand Prix will be in Abu Dhabi at the end of November.