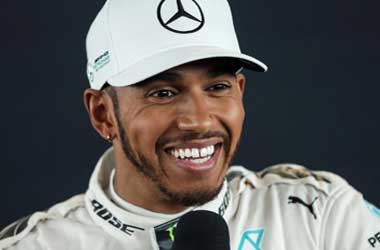 Mercedes's Lewis Hamilton has more wins in F1 races than any other driver except the legendary Michael Schumacher. Hamilton had another opportunity on Sunday to win the Hungarian Grand Prix and take first place on the points table which is currently held by Ferrari's Sebastian Vettel.
Vettel had a one point advantage heading into the Hungarian Grand Prix and the eventual winner would also get crucial points in the race to be the number one driver.
Vettel put in a strong performance at the Hungaroring and finished in first place while teammate Kimi Raikkonen finished in second place. Hamilton was set to finish in third place but decided to allow his teammate Valtteri Botas to overtake him and finish in third.
The decision was to reciprocate Valtteri's unselfishness as Team Ferrari asked Valtteri to allow Hamilton to pass with 25 laps left in the race. Team Ferrari wanted to give Hamilton the best chance to succeed and finish in first place. When Hamilton realized that Vettel was taking the Hungarian Grand Prix, he decided to slow down and allow Valtteri to pass and finish in third place.
FORMULA 1
The move caught a lot of F1 fans off-guard as it made sense for Hamilton to finish in third place as it would have resulted in a 10 point difference. By allowing Valtteri to finish in third place, Hamilton is now 14 points behind and the decision might have put him out of contention for the top spot.
In a statement, Lewis Hamilton said
I want to win the championship the right way. I don't know whether that will come back to bite me on the backside or not but I said at the beginning of the year, I want to win it the right way. I do think today was the right way to do things.
Hamilton took a big risk in allowing Valtteri to pass as he was 7 seconds behind and Red Bull's Max Verstappen was in hot pursuit. Hamilton stated after the race that he and Valtteri had a lot of mutual respect for each other and his decision was in the best interests of the team.
Mercedes executive director Tom Wolff was also pleased with Hamilton's unselfish gesture and said that the team wanted to stand by its values even when it was difficult and Hamilton represented Mercedes very well.