Hockey Canada Loses Scotiabank Sponsorship Over Sexual Harassment Cover-Up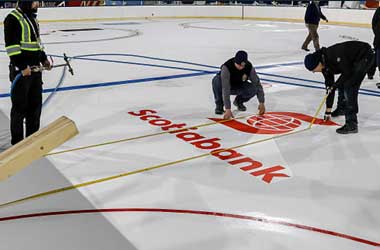 Summary
Scotiabank rescinds sponsorship deal of Hockey Canada
Canadian Tire Corporation confirms it will not sponsor World Juniors men's championship
Hockey Canada could lose more sponsors over sexual harassment cover-up
Hockey Canada depends heavily on its sponsors to bring in a steady stream of income as some of the biggest brands in the country have been their sponsors for a long time. Those sponsorship deals are now under threat in light of the recent sexual harassment scandal that Hockey Canada tried to cover up.
Scotiabank and Canadian Tire Corporation Drop Hockey Canada
The first big sponsor that decided to drop Hockey Canada is the Bank of Nova Scotia which operates under the name Scotiabank. This announcement was made public after Scotiabank CEO and President Brian J. Porter sent out an open letter on behalf of all Canadians and said that the bank has decided to stop sponsoring Hockey Canada as of now in light of the sexual harassment scandal. 
Porter said they want Hockey Canada to offer full cooperation with the audit being carried out by the Federal Government and prove that funding from the Scotiabank sponsorship deal was not mis-used. Scotiabank also confirmed that it was officially withdrawing all marketing campaigns for the World Juniors championship and would now redirect its sponsorship funding to different hockey programs.
Canadian Tire Corporation (CTC) has also confirmed that it will no longer sponsor the World Juniors championship and will take steps to revaluate its relationship with Hockey Canada. CTC released a statement and said that they were disappointed to learn about the sexual harassment cover-up that Hockey Canada facilitated and said they were pushing for Hockey Canada to make significant changes to their policies that makes it safer for everyone and does not silence the victims!
Hockey Canada Could Lose More Sponsorships
Scotiabank is one of the five major banking options in Canada and the 3rd largest Canadian bank. CTC is a billion dollar enterprise and one of the biggest brands in the country. Hockey Canada has suffered two big blows after getting dropped by Scotiabank and CTC. However, there could be more pain ahead for the disgraced organization as more sponsors will now think of following in the footsteps of CTC and Scotiabank.
Porter also highlighted Scotiabank's show of support to the women of Canada by confirming that they will make a donation to Canadian Women's Foundation that looks after women who suffer gender based abuse.