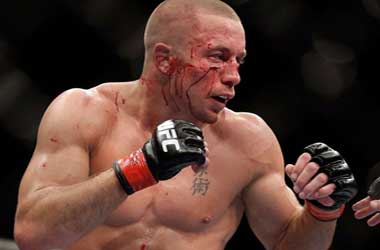 George St-Pierre (GSP) did Canada proud on November 4 at UFC217 when he returned after 4 years and defeated Michael Bisping to win the UFC Middleweight belt. GSP's contract with the UFC required him to defend his title against interim champion Robert Whittaker.
Robert Whittaker is a Kiwi who lives in Australia. He respectively called out GSP on multiple occasions to sign a title fight either at UFC221 in Perth or even for a fight in Montreal, Canada but GSP chose to stay silent.
GSP recently announced that he has been battling health issues and confirmed that he has colitis. The future UFC hall of famer decided to relinquish his UFC Middleweight championship and is not likely to fight at middleweight again.
GSP said that his decision to eat more to pack on the pounds to go up a weightclass, caused his stomach a lot of discomfort and now his only focus was to get healthy again.
TSN Tube
In a statement, GSP said
My fight at UFC217 was one of the greatest nights of my life, but I now need to take some time off to focus on my health. Out of respect to the athletes and the sport, I don't want to hold up the division. I will be giving up my belt and once I'm healthy, I look forward to working with the UFC to determine what's next in my career
There was always a doubt as to whether GSP would continue to compete at middleweight as he has fought most of his career at welterweight. Former UFC Middleweight champion Luke Rockhold had called on GSP earlier to relinquish his title and go back to the weightclass he reigned supreme in.
GSP has granted Rockhold his desire and the UFC has confirmed that Robert Whittaker is the new UFC middleweight champion. Whittaker will defend the belt for the first time against Luke Rockhold at UFC221 in Perth, Australia which will be the Main Event.
As for GSP, his immediate future in the UFC is still not certain. There is no telling how long GSP will need to get his health back together and then prepare for his next fight. Should GSP agree to fight again, it is highly likely that he will fight for the UFC Welterweight title against Tyron Woodley or whoever the current champion is at the time when GSP returns to the Octagon.