Oilers Owner Gets Sexual Exploitation Lawsuit Thrown Out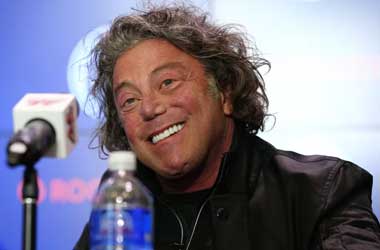 Summary
Canadian billionaire Daryl Katz was facing a lawsuit of sexually exploiting an underage ballerina
Ballerina was over 18 and claimed they did not have a sexual relationship
The American couple who filed the lawsuit against Katz has now withdrawn the claims
Live sport in Canada has taken a big hit during the last few months with the Hockey Canada sexual allegations and cover-up scandal taking center stage in the media for the last few weeks. Things got worse when it came to light that Daryl Katz, owner of the Edmonton Oilers was facing a sexual assault lawsuit.
Sexual Exploitation Lawsuit Against Katz Dropped
Mitchell Taylor Button and Dusty Button were initially hit with a lawsuit by 6 ballerinas who claimed that the husband and wife duo who were their trainers and mentors exploited them by abusing them sexually and financially. The charges brought against the Button's go back as far as 2007. One of those six ballerinas was Sage Humphries.
The Button's denied all those allegations and decided to name Canadian billionaire Daryl Katz in their lawsuit claiming that he had a sexual relationship with Sage Humphries when she was 17. There were also screenshots produced as evidence claiming that DK transferred over $50,000 to Humphries and asked her to keep it quiet and someone may jump to conclusions about the financial transfer.
Katz and his legal team immediately refuted all of those allegations and claimed that the Button's were using him to try and distract the attention from themselves. His legal team pointed out that it was the Button's that were making these claims and not Sage Humphries.
Katz and Humphries also released a statement and claimed they never had a sexual relationship. They also furnished a driving license for Sage Humphries which showed that she was born in 1997 and was over 18 when she interacted with the Edmonton Oilers owner. They also clarified that the finances were transferred to support a project that Humphries had pitched to Katz.
Once the driving license evidence was produced to show that Humphries was over 18, the Button's decided to drop the lawsuit against Katz.
Button's Legal Team Issues Apology To Katz
Marc Randazza, who was the lawyer for the Button's issued a personal apology to Katz and his family, stating that he filed the lawsuit in good faith based on the evidence he saw but when he realized that there were holes in the evidence, he immediately withdrew the lawsuit.