Shapovalov Wants Equal Pay For Women As International Women's Day Is Celebrated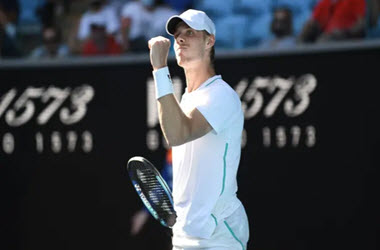 Summary
Denis Shapovalov has written a piece for the Players Tribune
Shapovalov has called for equal pay for female tennis players
Shapovalov says his girlfriend opened his eyes to the unfair pay they receive
International Women's Day is on March 08 and the fight to get Canadian sports women paid the same as their male counterparts continues across different sports. 
The Canadian's women's football team has been in the news the last few weeks after they took on Canada Soccer and accused them of biased and not treating them the same as the men's soccer team.
Now top Canadian tennis pro Denis Shapovalov has published a piece for International Women's Day in the Players Tribune fighting for women in tennis to be paid the same as men. Shapovalov makes reference to the fight put up by the Canadian's women's football team and said it was insane to see women not being treated fair.
Shapovalov Calls For Women To Be Paid Equal In WTA
The tennis four grand slams that take place each year currently pay both men and women an equal amount of prize money. However, there is a huge pay gap between what men get paid when they play on the ATP circuit versus what women get paid when they play on the WTA circuit.
Shapovalov wrote in his Players Tribune piece and said
It's less than a third! And fine, they are different tournaments, but even if you compare it to the ATP 250s, the numbers don't make sense. That WTA 250 in D.C. had players like Jessica Pegula, who was top 10 in the world. The champ made $33,200!
He went on to write
This may sound like a lot, but imagine how many years of hard work you need to win a tournament like that. It's insane. Then compare it to men's tennis. I made the final of the ATP 250 in Seoul last September. As a runner-up, I got $100,000.
Shapovalov Disagrees With Less Tickets, Lesser Money
The general argument made for paying female tennis players less is that they sell a lesser number of tickets compared to men's tennis and also do not draw as many viewers when compared to a game of tennis in the men's division.
Shapovalov does not agree with this argument stating that if women's tennis did not get that much attention, it would not be shown on TV!