CFL Could Add 10th Team As Television and Live Ratings Increase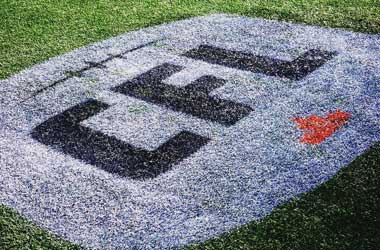 Summary
CFL reports an increase in live ticket sales and television ratings
Commissioner Ambrosie says he wants to continue and expand the CFL
CFL looks to add 10th team to the league with new team potentially in Atlantic Canada
The Canadian Football League (CFL) like many other sporting leagues and sporting events around the world took a big hit during the COVID-19 pandemic.
This was a hard time for the CFL, its players and Commissioner Randy Ambrosie as the 2020 season was cancelled and the 2021 season was reduced.
CFL Reports Growth In Ticket Sales and TV Ratings
However, things are turning around this season thanks to all the hard work done in the CFL. Television ratings and live ticket sales for this season has increased. TV ratings for the regular season have climbed by 11 percent while live ticket sales have gone up by three percent.
Another positive for the CFL is that they are getting a good response in the biggest markets in Canada which wasn't the case in the recent past. Commissioner Ambrosie told media that he was encouraged by these stats and would look to focus on growing the league and expanding its market share.
Commissioner Ambrosie is currently the 4th longest serving Commissioner in the CFL and says he has no plans to go anywhere. Ambrosie said he was happy serving as the Commissioner and would stay in the role as long as the governors wanted him to do so.
In a statement, Ambrosie said
I feel like we're on the right track, there's lots of reasons to be thrilled about the results that we've had. I also think that those results can be built on and I still have a lot of energy and passion. For me, as long as I have that energy and passion to do the job the way I believe it needs to be done, I'd like to continue.
CFL Could Expand To 10 Team Shortly
Given the positive response to the CFL this season, the CFL which currently comprises of 9 teams is looking to expand and add a 10th team. Commissioner Ambrosie said that they have already opened conversations with a potential team owner for a team in "Atlantic Canada".
Ambrosie went on to say
We need to bring this to a conclusion at some point. No matter how much we want to be there, and it would be great our have our 10th team in Atlantic Canada, would be great to be in Halifax…The conversation with this current phenomenal ownership candidate will continue.