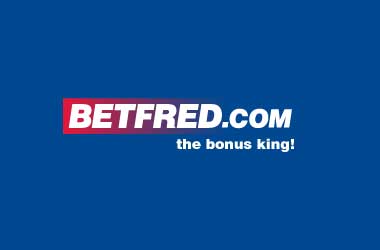 Whilst you are going to find many different online sports Betting sites that have Betting Apps available which allow you to place your wagers on the move wherever you are, one sports Betting site that have their own team that is dedicated to designing and releasing Apps is BetFred.
This leading spots betting site have realised the true potential of this new betting environment and as such have invested heavily recently to put together their own dedicated team which ensures their available Apps, which are available for all their gambling sites is the best one available offering everything you could every want from an App!
In regards to their sports betting App it is very quick to download and as such once you have got it up and loaded on your mobile device you can then seamlessly place as many wagers as you like on any of their huge number of various betting markets.
However, BetFred know and understand that not everyone is technically minded, and as such they have specifically designed their App to be extremely easy to download, install and use, and as such we would suggest you visit the BetFred betting site to view their comprehensive step by step guide to getting their betting App downloaded and installed.
You can register as a new mobile betting customer in a minute or two and another advantage of using their betting App is that once you have it installed then their one wallet systems will enable you to not only fund and withdraw your winning rapidly, but you can also move money around their various gaming sites and App quickly without needing to deposit fresh funds in each of their other sites!
Betting App Bonuses – The additional advantage of using the BetFred betting App is that you can still claim all of their betting bonuses and will never lose out in regards to their consolation bets, which incidentally they have a huge number of available on many betting opportunities each and every day of the week, and as such you can claim and have them credited just like you would when using their online or telephone betting services!
Disconnections – As mobile networks become much more reliable that they used to be you should not be making any compromises when using the BetFred betting App, however in the very unlikely event that you lose the signal from your mobile network when logged onto the BetFred betting App you will be notified that the connection and dropped, and on screen instructions will show you how to reconnect instantly.
Free to Use – You will never be charged any fee to use the BetFred betting App as it is supplied completely free of charge and is free to use, you will of course need to deposit funds into your account with BetFred to be able to place your bets and wagers!
Banking Options – Once again you are never going to have to make any type of compromise when using this new betting App and as such in regards to the number of banking options you will find more than enough of them on offer to enable you to fund your accounts and also make a withdrawal from your account quickly and easily.