2023 CPKC Women's Open Crowned LPGA Tour's Tournament Of The Year
Summary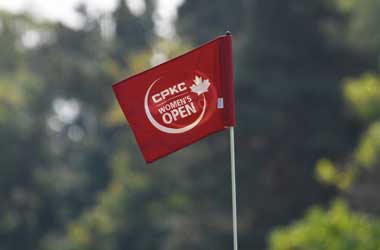 2023 Canada's CPKC Women's Open awarded tournament of the year
This is the second year in a row that the award has gone to Canada's CPKC Women's Open
2024 Canada's CPKC Women's Open will take place from 25 to 28 July
The Ladies Professional Golf Association (LPGA) tour named the 2023 Canada's CPKC Women's Open as the best tournament of the year.
The 2023 Canada's CPKC Women's Open took place at the Shaughnessy Golf and Country Club in Vancouver, Canada during August 24-27.
Canada's CPKC Women's Open Wins Award Again
The CPKC Women's Open won the LPGA Tour's tournament of the year award in 2022 and went over and above to make the tournament special again in 2023 and those efforts resulted in the CPKC Women's Open winning their second consecutive tournament of the year award. 
Apart from this prestigious award, the CPKC Women's Open also went on to win the best volunteer appreciation award and best sponsor activation award during the LPGA tour award ceremony which was held at the Tiburon Golf Club.
CPKC Women's Open Director Ryan Paul was very happy to win the award for the second consecutive time and said
We really have a secret sauce. It's really an incredible golf tournament. You've got the best players in the world a rope-line away from you, but outside the ropes there are so many great things that you can see and do.
They got the volunteer award after they came up with an initiative where the staff, caddies and players were given a poker chip which they were supposed to give away to any volunteer who was doing a great job. There were over 1,300 volunteers at the event.
The sponsor activation award was given to recognize the number of different initiatives that the CPKC Women's Open put together which included doing a junior clinic at the Musqueam Golf and Learning Centre for First Nations and creating a special fan zone for the Brooke Brigade – an initiative to pay tribute to Brooke Henderson who won the Open in 2018.
2024 CPKC Women's Open In July
The LPGA tour has confirmed that the 2024 CPKC Women's Open will take place from 25 to 28 July at the Earl Grey Golf Club in Calgary, Alberta. The prize money for the tournament will also increase from $2.5 million to $2.6 million.