The Importance of Betting in Canadian Dollars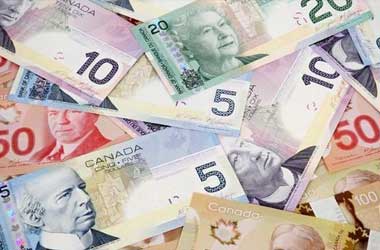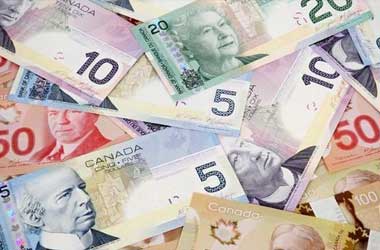 Online betting and gambling have improved quickly in recent years, and their industry value exceeds billions of dollars. With so many ways of online entertainment and hassle-free games, there is no wonder people worldwide are joining gaming communities 24/7. Everyone loves to win easy money, and Canadian players are no exception.
Online betting is becoming more popular in Canada daily, and the betting industry is one of the fastest-growing sectors today. Despite this fact, not every Canadian knows the importance of money management. While it's always exciting to have fun without thinking about consequences, this can end badly for your budget.
Money management is about setting a fixed bankroll, calculating risks, anticipating outcomes, and being rational about every move while playing. But money management doesn't stop here. Remembering the small things that can also affect your budget is very important. If you are an enthusiast bettor, you should remember that the best way to save money is to bet in Canadian dollars.
CAD Betting Sites in Canada
Why Should Canadian Bettors Deposit and Withdraw Money in CAD?
There are countless methods to deposit and withdraw money online, including using bank accounts, credit/debit cards, e-wallets, or other online payment options. Whatever you use for betting, if you have money in one currency and want to bet in another – you will have to pay a fee. It's especially inconvenient if you will be charged twice for currency exchange by your bank and your bookmaker. Choosing only Canadian dollars is the best way to prevent money loss in this process.
Let's look into this in more detail and see why it is important to start using Canadian dollars.
What Are the Steps Bettors Take Before Placing a Bet?
They select the best option for depositing on the sportsbook's website. Today, people often chose e-wallets or other online payment methods like iDebit because they have low fees and are easy to use.
While they open an account, they are required to choose a currency. At this point, many Canadian bettors make the mistake of selecting the American dollar. They think it's more convenient to use American dollars because bookmakers will use this one.
They deposit money in the e-wallet. And here comes the first issue – the bank charges a fee for the transfer from CAD to USD. You might think the fee is low, but if you bet multiple times or place high bets, you can lose a lot of money.
Once they place their bets and want to withdraw money from their bookie into their bank account or another payment service, they will face the same problem. Either the bookie will charge a fee for money exchange, or the bank will do it.
The lesson is obvious – when you choose the currency at your bookmaker, always choose Canadian dollars!
Is the Fee so Big That Canadian Bettors Should Worry About Money Loss?
As a rule, Canadian banks have one exchange rate for buying currency and another for selling it. If we analyze today's exchange rate at the Royal Bank of Canada, we will see the following:
● Selling 1000 CAD will get you 752,11 USD.
● Buying 1000 USD will take you 1,260 CAD.
The difference between these rates is banks' fees for operation processes and other financial services. Every day the banks will have different exchange rates. Sometimes it can benefit bettors, but in general, the exchange rates are a big disadvantage for everyone who bets using American dollars.
How Will Depositing Money in USD Affect Your Bankroll?
Picture this – you win some bets during a month and want to withdraw 2,500 CAD from your bookie's account.
If you want to get the money into your Royal Bank of Canada account, you will get the whole amount. So, you will have 2,500 CAD and don't have to worry about any charges.
What happens if you have at your bookie's account 1,883.95 USD (which is the equivalent of 2,500 CAD)?
When you withdraw the money into your Royal Bank of Canada account, the exchange rate will leave you with 2,376.23 CAD.
Now, do you see the difference between having 2,500 CAD and having 2,376.23 CAD?
What Happens if You Choose an e-Wallet for Depositing Money?
Unfortunately, the situation doesn't change. The exchange rate can be worse when you use your e-wallet for depositing or withdrawing money in another currency. If you want to exchange your money directly in your e-wallet account, their rate can differ from the official one. While banks have different regulations and official restrictions for exchange rates, e-wallets have their exchange rate.
Even more, they will charge your fees for transferring money to other accounts so that you will have additional charges.
What Are the Pros of Using Canadian Dollars for Betting?
Depositing money in CAD can bring you the following benefits:
You avoid paying exchange fees. As discussed above, if you deposit money in CAD, you can withdraw the same amount into your bank account without losing money on exchange rates.
You can track your bankroll. If you only bet with one bookmaker, you don't have to worry about monitoring your bankroll. But it can become complicated if you bet on several bookies and keep money in different currencies. Having money in CAD will ease your job of comparing odds and placing bets at multiple sites.
You can manage your budget better. Depositing and withdrawing money in CAD will allow you to check how much money you have in your account, how much money you lost, and when is the next time to deposit. If you have accounts in different currencies, it can be a problem to make these counts once in a while and see if you are not losing too much money.
You can understand your bet better. Usually, people who move to another country have this problem – they try to compare the prices according to their country's official currency rate to understand the costs better. The same happens with Canadian bettors when they use American dollars. The best thing would be to deposit directly in CAD and compare the value of the bet with your salary or other daily costs.
Now the Main Question: Do Bookies in Canada Accept Canadian Dollars?
Yes, countless bookmakers accept Canadian dollars for players. You may want to try out Betway. Betway offers some of the greatest advantages. These include fast payouts, an outstanding collection of bonuses and promotions, competitive odds, and top-notch live streaming options across many sporting events. It has more than 25 sports to choose from and an additional category with Special Bettings like Eurovision or Presidential Election.
Another great sportsbook is Bodog. It gives new players a fantastic welcome bonus and has a solid reputation for offering various markets across all sports. Canadian bettors have everything on Bodog: the usual sports category, e-sports, pre-match and in-play games, main sports events, a variety of bets, live betting, horse racing, and many more.
If that's not enough, you can try Betonline and browse their options. It offers major leagues and events for betting, especially for the main sports. It focuses on NFL, NBA, NHL, MLB, and NCAA games. Of course, you can enjoy a wide range of international markets like soccer, tennis, rugby, cricket, and more. It has some great bonuses and a sleek interface for users.
The most important thing – all of them accept Canadian dollars and can save you a lot of money. Don't forget to select CAD as your currency when you open an account at your bookie or check in advance if it allows depositing and withdrawing money in Canadian dollars.
Our Conclusion
If you want to have a great betting experience, choosing Canadian dollars should be a top priority. Every time you deposit or withdraw money, you don't have to pay an exchange fee and can use the whole amount to place bets.
Make sure when you choose a bookmaker to check out if they have Canadian dollars on the website. If you already have made the mistake of betting with American dollars, you can try and contact the bookie's customer support. More often than not, they will be able to change your account's currency, and you can start betting with Canadian dollars.
It's really important to consider these things while you are betting online. Canadian players don't even realize how much money they lose on insignificant services. You pay a fee to transfer money from your bank to your e-wallet. Then you pay a fee for using different exchanges online. After that, the bookmakers will charge you a fee for withdrawing money directly into your bank account, which in turn will charge an exchange fee for your money. In the end, you pay $2, $3, 5$, and think this is not affecting your budget. But if you count them all, you can save up to $15-$25 on small and insignificant fees.
Our advice: always make sure to use Canadian dollars for online betting!