2021 USPGA Championship - Latest Odds & Predictions at Ocean Course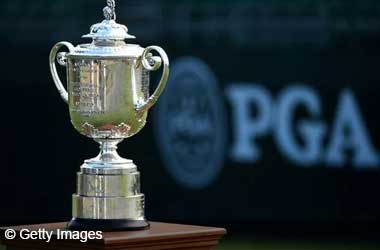 The Professional Golf Association returns after being sidelined for twelve months. It will begin with the 2021 PGA Championship, where Collin Morikawa will look to defend his status as champion. After the initial event from May 20th to 23rd, there will be several Majors held over a years-long period. It's allowing younger competitors to finetune their talents, potentially leading golfers like Matthew Fitzpatrick to a PGA Tour Green Jacket.
It's expected that the competition at Kiawah Island Golf Resort – Ocean Course will be fierce. This location is known for being physically demanding because of strong winds from the Atlantic Ocean. However, golfers will need to be mindful of other conditions, such as the dozens of bunkers and thick Bermuda grass. Moreover, golfers competing at the 2021 PGA Championship have to contend these elements for 7,849 yards. Subsequently, the Ocean Course at Kiawah is a worthy opponent for any PGA Tour golfer.
For online bettors looking to formulate a strategy, five previous events have been held at the Ocean Course since 1991. The most recent PGA Championship at Kiawah was in 2021, where Rory McIlroy took victory against the likes of Mark Brooks, Tiger Woods, and Keegan Bradley. It's recommended that our readers review prior footage of these competitions to impose a strong and reliable strategy.
Best Online Sportsbooks To Bet On The 103rd PGA Championship
PGA
Top Three Contenders
*Odds have been provided by Bodog and are accurate as of 12/05/2021
We're recommending strategy development because the overwhelming number of players make wagers on Futures or Outrights without knowing detailed information about that respective golfer. Our readers should also locate footage of golfers they're thinking about betting on, as it'll give them better insight into the likelihood of that individual winning. Most analysts expect Collin Morikawa (+2200) to be unable to defend his Championship, with Bodog Sportsbook favouring Rory McIlroy over Morikawa.
Bryson DeChambeau remains a top contender heading into the Championship, in part due to his bulked frame and swinging capacity that is superior to his rivals. However, the stamina needed to throughout an entire PGA Tour Championship is difficult for DeChambeau. This means golfers like Jon Rahm or Jordan Spieth could acquire more points over a prolonged period.
By knowing this information, it's challenging to comprise a strategy without delving deeper into the respective individual and their skillsets. That said, we have provided our readers with in-depth examples on the most likely victors for the 2021 PGA Tour Championship.
Bryson DeChambeau
Odds to win: +1400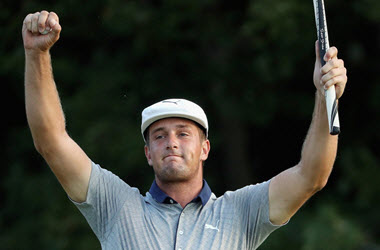 Before the pandemic became an international concern, Bryson DeChambeau won the U.S. Open. However, his ranking in the Professional Golf Association doesn't reach the Top Ten. He obtained victory after multiple well-known competitors avoided the competition, continually citing concerns for Covid. That issue for most PGA Tour golfers hasn't risen in 2021 after being vaccinated, which means DeChambeau has stronger competition this year.
It's the association that Bryson's driving distance is higher than any other golfers that lead to concern. It's a concern that grows amongst DeChambeau's rivals, as his skillsets with putting have continued to improve.
If he defends his championship status from May 20th to 23rd, it'll result in Bryson becoming one of the highest-ranked golfers worldwide.
Jon Rahm
Odds to win: +1400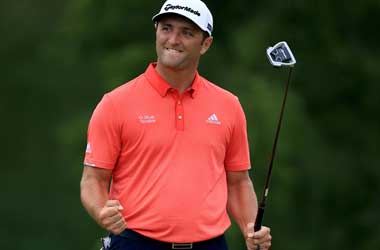 The third highest-ranked golfer worldwide will compete vigilantly against Bryson DeChambeau, as Jon Rahm looks to win his 6th PGA Tour Event-Winner. He hasn't won a PGA Tour Championship or Majors to date but has quickly risen throughout the rankings because top-ten finishes are achieved at each venue he participates in. It's a matter of time before a PGA Tour Championship is obtained by Jon Rahm, who has better statistics in 2021 than Tiger Woods.
Aged 26, this Spanish native has acquired victories at the Memorial Tournament and the BMW Golf Championship. It's those accolades that allowed Jon Rahm to thrive throughout the Professional Golf Association.
Jordan Spieth
Odds to win: +1400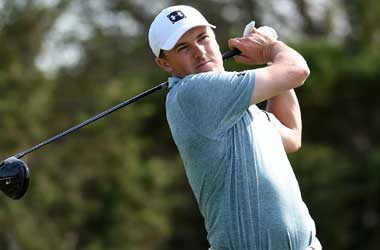 There's one golfer that looks to reclaim his status at #1 in the Professional Golf Association, with that individual being Jordan Spieth. For this former champion, it's been a challenging period that resulted in multiple losses and low positions on a tournament roster. His worst ranking in the last twelve months has been T48. However, after that horrendous loss, victory was obtained by Jordan Spieth at Valero. It's led to bookmakers like Bodog towards positioning Spieth at odds to win of +1400. We anticipate it'll take him a while to build momentum in the championship, meaning the primary fight will be between Bryson DeChambeau and Jon Rahm.
Matthew Fitzpatrick
Odds to win: +5000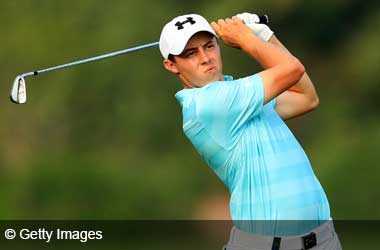 We've selected a relative unknown for our dark horse pick, Matthew Fitzpatrick. Most analysts haven't given Fitzpatrick any consideration as a contender, and rightfully so.
However, his recent performances indicate future victories and championship accolades are possible. He acquired 4th in the RBH Heritage Tournament during April 2021, providing him with a direct placement into the 2021 PGA Tour Championship at Kiawah Island. He's positioned at +5000 Odds to Win.
Our Prediction
It's unlikely that Collin Morikawa will have any hope of defending his championship title. Ultimately, while we have confidence in Rory McIlroy (+1000), we feel Bryson DeChambeau is the one to watch and a likely contender to win, or at a minimum, place in the top five. Although, any ranked in the top five could put up a serious run to the top.