Latest Predictions For The 2020 U.S Women's Open Championship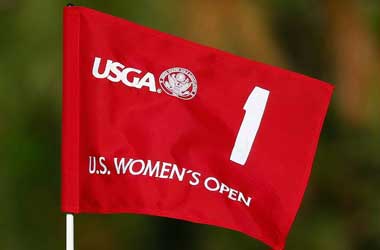 The LPGA is nearing an end to its 2020 schedule as its head to Houston, Texas for the U.S. Women's Open. It will see a field of 156 golfers such as returning champion Jeongeun Lee6 and Danielle Kang competing for top honours and a share in its $5,500,000 prize purse.
The Open, which is being conducted by the USGA, will run from December 10th to the 13th and is being held at the Champions Golf Club. This will mark the 75th anniversary of the U.S. Open and one that will see the climate being altered due to the USGA's decision to skip qualifying as a result of safety concerns relating the COVID-19 pandemic.
The USGA has almost made several other decisions that will change the format. The first is not to allow fans to attend the event in order to prevent possible spreading of the virus. However, the USGA also had to deal with a reduced number of daylight hours.
This will see golfers having to play the first and second round at the two courses offered at the Champions Golf Club and, after the cut, those remaining will finish the remaining round at the Cypress Creek. While the courses offer identical pars, each course is unique and provides its own set of challenges.
Best Online Sportsbooks To Bet On The 2020 Women's U.S. Open Championship
Considering the restrictions in place that prevents golfers from getting in much practise time, this year's U.S. Open will be one of upsets and surprises. That said, the top three contenders for winning the Open haven't changed much, even with the changes.
Golf Channel
Top Three Contenders
*Odds have been provided by bet365 and are accurate as of 08/12/2020
Sei Young Kim
Odds to win: +1000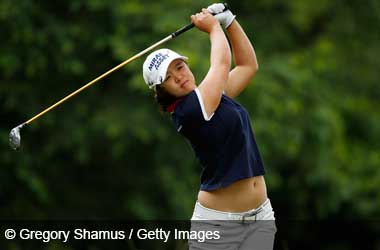 While Sei Young Kim saw her world rank drop to No. 2, it hasn't been the result of any poor performance results.
In fact, Kim won the Pelican's Women's Championship in November and previously won the KPMG Women's Championship in October.
Considering the shortened season, Kim's five top 10 results and two victories put her in a commanding position to dominate at this year's Open.
The bottom line, Kim, is at the top of her game and continues to prove she is a threat. Having amassed 54 career top 10 finishes and over a dozen victories, her dominating scoring accuracy and position on the money list speaks volumes.
Inbee Park
Odds to win: +1100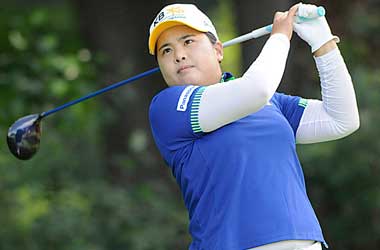 Inbee Park is another top contender who has seen a change in her Rolex ranking. While previously Park sat No. 2, she hasn't won an event since February.
That said, Park has had seven top 10 finishes this season and remains at the front of the field in most events she has played.
If you were to compare Park's stats overall, it is a bit surprising her Rolex ranking isn't higher. She has 106 top 10 finishes since turning pro and 20 career victories.
She ranks amount the top players in the LPGA and is tops the top 100 money list with over $16 million in earnings – not bad for a golfer who won her first U.S. Open at 19.
Danielle Kang
Odds to win: +1200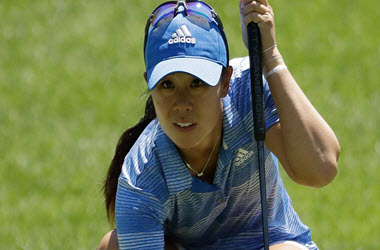 It is not surprising that Kang is once again sitting in our list of top three contenders. At 28, the American born Kang has been making substantial gains in her professional golf career, and that is evident by her stats. Kang scored back-to-back victories at the LPGA Drive On Championship and Marathon LPGA Classic, plus has an additional four other top 10's this season.
Kang is a solid player who is focused and sits 9th overall in the top 80 LPGA priority list. With a solid reputation for driving accuracy and distance, banking Kang is a wise choice and one that could return dividends.
Dark Horse: Minjee Lee
Odds to win: +2800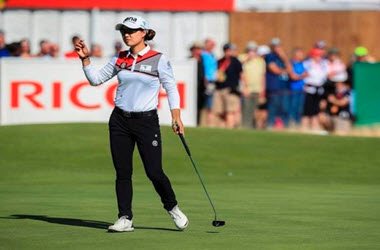 Minjee Lee earning the dark horse designation came as a bit of a surprise to us, even more so considering she is ranked 8th in the Rolex standings.
While Lee has had some positive results this season with five top 10's, she has yet to record any victories, and with her last top 10 coming in August, Lee is not expected to sit in the top.
However, Lee remains ranked in the top 10 and while she is not a top contender, counting her out of the game is not the smartest of bets.
Our Prediction
Ultimately, like any sporting event, those predicted to win can often falter and fall to the wayside. That said, we do not expect that to happen, not with the likes of Kim, Park and Kang. We expect to see Kim and Park leading the pack, and that is where our money will be invested. However, in golf, as we know all too well, upsets happen.
Therefore, a few bets in favour of other top ranked golfers like Lee, Brooke Henderson, and Angel Stanford is not a bad idea.