The US Open 2019 Men / Women's Betting Preview & Latest Odds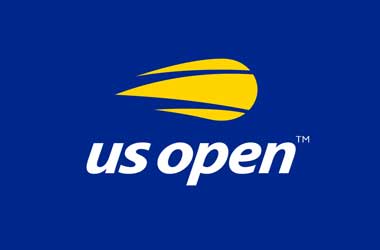 The last Grand Slam tournament of the year, the US Open is one of the hardest of the season. Played on hard court surfaces, it is not only mentally challenging but physically as well and is far from your "average" tennis event.
It is one that has multiple facets that even the world's best players are known to struggle with. Top-seeded Novak Djokovic and Roger Federer both opted out of the Western & Southern Open to prepare for the challenges of the U.S. Open, and that in itself speaks volumes when the sports best rest to prepare for what is to come.
The U.S. Open, due to its hard court surface, generates aggressive play, and that is where the challenges lay. It is played late in the season, and many players are struggling with fatigue and injuries. Both Rafael Nadal, Serena Williams and Naomi Osaka have exited recent tournaments due to injuries, and that places a challenge on predicting who may make it to the finals and subsequently win the tournament.
Last year's U.S. Open winner on the men's side, Novak Djokovic is in fine form, healthy and rested. While the Women's defending champion, Naomi Osaka has had recent knee issues and with the hard surface, may find defending that title a real challenge. Yet, with that said, several stand out ahead of the rest, so let us take a closer look at who the leading players are going into the 2019 U.S. Open.
Best Online Sportsbooks To Bet On The 2019 US Open
Men's US Open – Contenders
Novak Djokovic
Odds to win: +125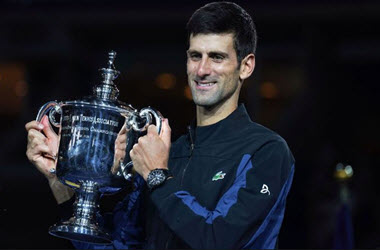 Novak Djokovic is the front runner to win the 2019 U.S. Open, no real surprise there, and with his performance this season so far, there are not many who can dispute that. In the last five major tournaments, Djokovic has won four, and that includes last year's U.S. Open.
Remarkably, he has made it to the finals at the U.S. Open seven out of the last nine, and that includes sitting out in 2017 as a result of a knee injury.
He is known for being spectacular on the hardcourt and in six tournaments where hardcourts were featured, he has won five out of six since 2015, with his only loss being the U.S. Open in 2016 to Stan Wawrinka.
Rafael Nadal
Odds to win: +400
Rafael Nadal, ranked No. 2 in the world, behind Novak Djokovic is also a solid hardcourt player with eleven majors under his belt. While he lost the 2019 Australian finals to Djokovic, he got his revenge at the French Open.
There are few who can argue that Nadal is one of the sports best, and considering his success on grass hard court and clay surfaces, he could prove a real challenge for going to the finals this year at the U.S. Open. He has won the U.S Open three times, once in 2013, then won again in 2017 and in 2017, and could, if he remains healthy, win again this year.
Roger Federer
Odds to win: +500
Roger Federer holds the No. 3 spot in the world and has a solid performance on the hardcourt. Federer has racked up two big wins this season, one at the Miami Open, the other are the Dubai Duty-Free Tennis Championship.
While he made it to the finals in Wimbledon, he lost to Djokovic. But that by no means suggests that he is not a top contender to go the distance at this year's U.S. Open, and with five titles to his name at the U.S. Open, he is a real threat.
Outside Bet: Felix Auger Aliassime
Odds to Win: +5000
Felix Auger Aliassime, while still young and developing his skills somewhat, is one that could surprise many at the Open this year. While he has yet to win, he made it to the semifinals at this seasons Miami Open and made it to the finals at the Open Parc Auvergne-Rhone-Alpes Lyon and the Mercedes Cup.
His world rank had steadily climbed this year, and with Auger Aliassime hungry for his first big win, one should not count him out of the hunt.
Womens's US Open – Contenders
Serena Williams
Odds to Win: +350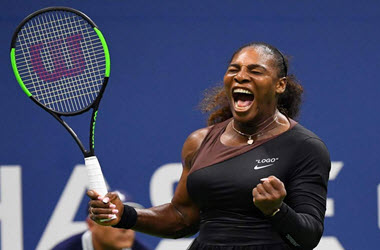 Serena Williams was on the cusp of winning last week at the Western & Southern Open until having to retire after she experienced back spasms. However, few other women in tennis can claim greatness she Williams has.
While she failed to go the distance at Wimbledon again, had made it to the finals at three other events this season, but has been unable to close the deal. Williams is once again a favourite to win, mostly on experience and history.
However, with other top contenders such as Halep and Osaka, she could once again find herself on the uncomfortable side of not winning, which since the birth of her daughter, is becoming far more common.
Simona Halep
Odds to Win: +700
Simona Halep is ranked No. 4 in the world. Halep made it the final 16 in Australia this year and the quarterfinals at this year's French Open before winning at Wimbledon. While she hasn't a strong history at the U.S. Open, she did make it to the quarterfinals once. Still, she is far from one to be counted out of contention, and is ranked high as a favourite.
Naomi Osaka
Odds to Win: +800
Naomi Osaka is the defending champion at the U.S. Open and is No. 2 in the world. Osaka made news when she came away with a victory over Serena Williams last year at the U.S. Open and added to her status after defeating Petra Kvitova and winning the 2019 Australian Open. Having won two consecutive Grand Slams, Osaka is no slouch and while she of late has had some issues with her knee that saw her retire from the Western &Southern Open, is still hungry for more.
Outside Bet: Svetlana Kuznetsova
Odds to Win: +20000
Svetlana Kuznetsova is one the verge of a comeback of late after being off due to a knee injury. She made it to the finals at the Western & Southern Open and made it to the final 16 at the Rogers Cup. While ranked 64th, she is far from a newcomer to the sport and while 34 is a bit late to push to regain her career best of No. 2, clearly she has the skills to do it and coming off a successful run at the Western & Southern Open it could her the fuel needed to propel to go the distance.
Our Prediction
Our money is on Novak Djokovic, we would have to be foolish not to. There is little doubt he is the best on the hardcourt, and his win record speaks for itself, with few others able to hold a stick to it. While there may be a chance he could fail to take the trophy once again, the odds are in his favour to win, that simple.