Spanish Grand Prix 2020 Betting Preview & Latest Odds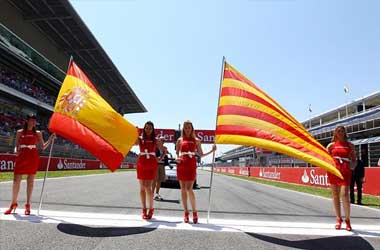 The Formula One 2020 season is entering its 6th Grand Prix, which comes after months of concern that the COVID-19 pandemic would postpone weekly races by twelve months. July 5th marked the date when Grand Prix's resumed schedule, with the home opening race occurring in Austria at the Red Bull Ring. Since then notable races have included back-to-back GPs at Silverstone and the Hungaroring Grand Prix.
Bettors struggled to maintain reliable wagers on their standard driver selections. The FIA was forced into altering regulations, ensuring suitable racing & sportsmanship during the COVID-19 Era.
It's forced teams like Scuderia Ferrari to drop substantially in the Constructor's Championship when compared to 2019. After six Grand Prix's, players are better suited to wager accurately on the upcoming Spanish 2020 GP.
The Circuit de Barcelona-Catalunya Spanish Grand Prix will unfold on August 16th. Lewis Hamilton stands most likely to be victorious, with Hamilton maintaining three back-to-back victories at this circuit. Seeing Max Verstappen or Valtteri Bottas acquire victory would be welcomed by sports bettors, ensuring higher rewards on wagers.
Best Sports Betting Sites to bet on the Spanish GP 2020
Lewis Hamilton isn't provided with any guarantees of winning the Spanish Grand Prix. Temperatures throughout the European Union have been hotter than average in 2020, causing unexpected issues throughout the season. This became evident at the British Grand Prix & 70th Anniversary Grand Prix, with both races seeing Mercedes AMG-Petronas having substantial blisters.
Higher than average track temperatures could impose similar issues onto Lewis Hamilton at the Circuit de Barcelona-Catalunya. It'd allow for teams like Red Bull Racing & McLaren to achieve higher positions, like the events at Silverstone. Verstappen being victorious would bring the Dutch driver another step closer to dominating over Hamilton. However, the "2020 F1 Driver Championship Standing's" list Lewis Hamilton in 1st at 107-Points. Max Verstappen stands in 2nd Place at 77-Points.
Drivers to Watch
Four individuals on the Formula One Grid have proven themselves reliable & consistent throughout the 2020 Season. The most evident is Lewis Hamilton, who competes with the highest-grade vehicle on F1. It's provided him with an overwhelming advantage over the competition, which dwindles with each passing year. Competitors like Max Verstappen, Valtteri Bottas, Lando Norris and Alexander Albon have proven themselves capable of contesting Hamilton. This primarily applies towards Verstappen & Bottas, who regularly manage to out-pace Lewis in his older years. Most F1 Analysts believe that Lewis Hamilton's reign will end before 2022, with new regulations from the FIA surely to benefit younger drivers & hinder older ones.
There's a flip side to that coin, with once-formidable drivers performing horrendously over the 2020 Formula One season. This primarily applies towards Sebastian Vettel, a Four-Time F1 Champion that reigned over the Grid throughout the late 2000s & early 2010s. Other beloved drivers that've dropped in the Championship include Kimi Raikkonen, Sergio Perez and Daniel Ricciardo. Below our readers will locate the top three drivers expected to win the Spanish Grand Prix, one Dark Horse selection, and their respective Odds.
* Odds have been provided by 888sport and are accurate as of 12/08/2020
Lewis Hamilton
Odds to win: 1.61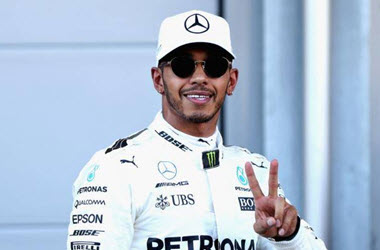 The dominating reign of Lewis Hamilton seems never-ending, with the Six-Time F1 Champion continuously ranked most likely to win GP after GP.
Hamilton maintains the first position in the Driver Standing's Championship, with the British Athlete having lost a single race this season to Max Verstappen.
The commanding lead shown by Hamilton is likely to traverse over towards Circuit de Barcelona-Catalunya, Spanish Grand Prix.
Valtteri Bottas
Odds to win: 4.50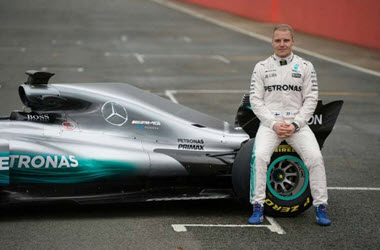 Hamilton's most prevalent threat with each Grand Prix is Valtteri Bottas, his teammate at Mercedes AMG-Petronas. Bottas has grown into a dominating force in Formula One & regularly contests Hamilton for podium placements or fastest laps.
2019 was Valtteri's best season without question in F1, maintaining a minimum gap from Hamilton in the Driver's Standings. Similar events are unfolding for Bottas in 2020, with Valtteri standing 34-Points behind Lewis. It'd take two races for Valtteri to overtake Hamilton's current 107-Points.
Max Verstappen
Odds to win: 4.50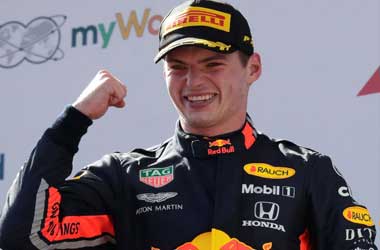 Mercedes AMG-Petronas have struggled to garner fanfare for Lewis Hamilton & Valtteri Bottas, with Formula One supporters standing behind Max Verstappen.
Other competitors like Lando Norris, Charles Leclerc, George Russel and Alexander Albon also have notable popularity amongst the fans. These driver's fame fails in comparison to Max Verstappen, with the Dutch Native expected to become an F1 Champion inevitably.
This comes after Max Verstappen acquired 3rd Placement in the "2019 Formula One Driver's Standings". That position has now increased to 2nd throughout the 2020 Season, contesting Hamilton's 1st Place by 30-Points.
Expect Max Verstappen to battle Mercedes AMG-Petronas at Circuit de Barcelona-Catalunya for Red Bull's 2nd podium victory this year.
Dark Horse Pick: Alexander Albon
Odds to win: 21.00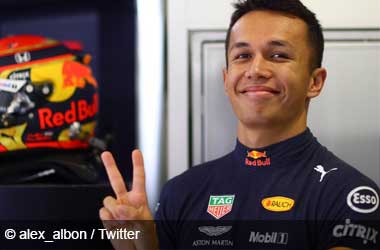 Alexander Albon has become one of the more discussed drivers in 2020. Red Bull Aston Martin Racing has failed to provide Albon with a formidable RB16. It's prompted the Formula 2 Champion to sustain unfavourable conditions with each passing Grand Prix.
This began to change with the 70th Anniversary Grand Prix, and upgrades to Alexander Albon's RB16 is inevitable. It could allow Albon the opportunity to overtake Lando Norris, Charles Leclerc, and possibly Valtteri Bottas in the "2020 Formula One Driver's Standings".
The announcement that Red Bull Racing is upgrading Alexander Albon prompted the Thai-British F1 driver to become the weekly Dark Horse selection for August 16th. Most forget that Albon has contested Max Verstappen & Lewis Hamilton during multiple Grand Prix's, proving himself capable of dominating over F1 Champions or Legends.
Other Odds
Sergio Perez (15.00)
Charles Leclerc (17.00)
Lance Stroll (21.00)
Lando Norris (51.00)
Our Verdict: Our Verdict: Lewis Hamilton and Verstappen to battle it out
It's suspected that after the 70th Anniversary Grand Prix at Silverstone on August 9th, Lewis Hamilton and Max Verstappen will battle at Circuit de Barcelona-Catalunya.
Hamilton will work towards reacquiring podium placement from Verstappen, while Max looks to grab Red Bull Racing a 2nd first-place finish. Hamilton will likely win through better strategy, but Max has proven himself capable to beat the odds.