Russian Grand Prix 2021 Betting Preview & Latest Odds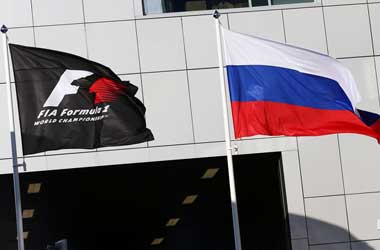 The Sochi Autodrom returns for 2021 in it's second to last venue. Mercedes AMG-Petronas will look to continue their prolonged record at the Russian Grand Prix, with no other team taking victory at Sochi since becoming an F1 Circuit in 2012.
It'll be Valtteri Bottas that look towards his third victory at Sochi, while Lewis Hamilton will work towards his fifth.
It'll be an F1 Race that supporters worldwide watch, as Max Verstappen's & Lewis Hamilton's collision in Monza two weekends ago will surely increase their rivalry.
As mentioned beforehand, there hasn't been another team other than Mercedes to take victory at Sochi. It'll be expected that Lewis Hamilton or Valtteri Bottas take P1 on the podium. But gamblers shouldn't count Max Verstappen out from the Russian Grand Prix. His RB16 is identical to Mercedes W11 in terms of pace. Therefore, battling over Sochi's two DRS Zones and multiple corners could be stronger than ever amidst two teams.
Best Sports Betting Sites to bet on the Russian GP 2021
Lewis Hamilton is currently second in the Formula One Standings, with Max Verstappen holding first position with 226.5 Points. That's merely five points more than Hamilton has to date. As such, Hamilton taking victory over the Russian Grand Prix would mean him holding 20+ points over Verstappen. The same would follow for Max permitting he takes victory over Sochi.
If Max Verstappen takes 1st at the Russian Grand Prix & Turkish GP in Istanbul Park, he'll have nineteen points over Lewis Hamilton. That'd be enough to somewhat cement Verstappen winning the Formula One Championship, as five races would remain after the Turkish Grand Prix. Henceforth, the importance behind winning the Russian Grand Prix is significant for both Mercedes AMG-Petronas and Red Bull Racing.
Motorsport Week
Drivers to Watch
* Odds have been provided by Bet365 and are accurate as of 24/09/2019
Lewis Hamilton
Odds to win: -135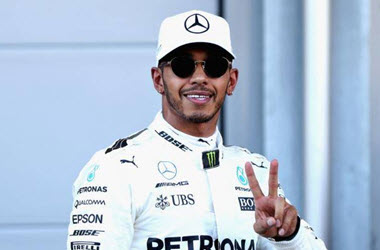 Since starting the midseason, Lewis Hamilton hasn't taken P1 on the Podium. It's been won be differing drivers. That means four races where 25 Points haven't been acquired towards the F1 Championship.
As such, Hamilton will work towards closing his drought & taking victory at the Russian Grand Prix. It's a circuit that famously has favoured the Mercedes power-unit and low downforce setup.
However, Hamilton will face challenges at Sochi. Red Bull Racing has shown their capable of contending against Mercedes low downforce setup in 2021.
Therefore, bookmakers could be favouring Lewis Hamilton to an unnecessary degree. It could stand that Max Verstappen takes hold over Sochi. However, gamblers won't know if their selection over Hamilton or Verstappen is right until September 26th.
Valtteri Bottas
Odds to win: +350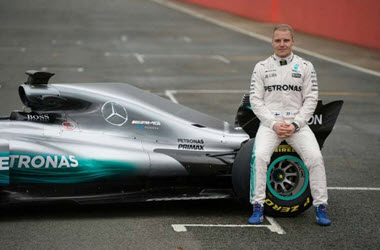 Supporters of the Finnish Shark are hopeful that Valtteri Bottas will take his third victory at Sochi. This track is where Bottas first won an F1 Grand Prix & typically, this track has favoured his driving skillsets.
Therefore, bookmakers like Bodog have selected Bottas as the second driver that'll cross the finish line in P1. But Valtteri has maintained an unfavorable season in 2021, as team orders have taken potential victories away from Bottas.
Considering the closeness in points between Verstappen and Hamilton, Valtteri could receive team orders to defend against Max. That'd provide Lewis the opportunity to overtake both drivers and win the Russian Grand Prix.
Max Verstappen
Odds to win: +450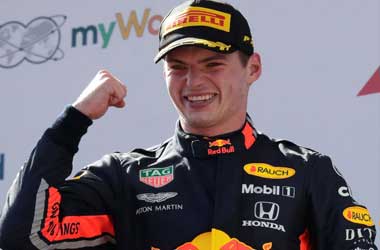 F1 Supporters aren't rallying behind Mercedes AMG-Petronas, who have won the last several Formula One Championships. Most are instead rallying behind Red Bull Racing & their star driver, Max Verstappen. He has shown incredible talent throughout the 2021 Campaign but occasionally falters under the pressure & shows him immaturity. That was evident after Lewis Hamilton and Max Verstappen collided at the Italian Grand Prix, resulting in Max's car landing on top of Lewis's. Supporters would witness Verstappen walk away from Hamilton without ever checking on his condition.
This doesn't affect the betting circumstances around Verstappen. Even with the three-place grid penalty affecting Max, he could still stand victorious over the Russian GP. All it'll require is obtaining an incredible qualifying position and then focusing onwards throughout the race. Verstappen has accomplished this task beforehand & could do it again.
Dark Horse Pick: Lando Norris
Odds to win: +2000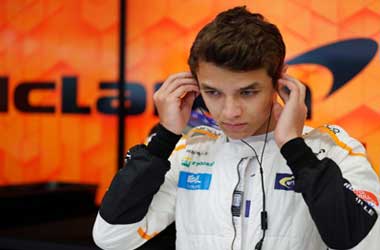 For those that favour Risk-for-Reward, Lando Norris has continually been a contender for podium positions throughout the 2021 F1 Campaign. He'd acquired two podiums this year, with his latest being a One-Two for McLaren. Daniel Ricciardo won the Italian Grand Prix & all indications show that McLaren's pace has considerably increased.
As such, the brave overtaking that's been witnessed with Lando Norris this year could prompt his unexpected victory over Sochi. This track is constructed for the Turbo-Hybrid Era of Formula One, meaning overtaking opportunities at the Russian Grand Prix is greater than at most circuits. This could favour the young Lando Norris.
Other Odds
Sergio Perez (+2500)
Daniel Ricciardo (+2800)
George Russell (+5000)
Charles Leclerc (+6600)
Carlos Sainz Jr (+10,000)
Pierre Gasly (+10,000)
Our Verdict
The circumstances surrounding Sochi will likely see both Mercedes drivers on the Podium, with Lewis Hamilton claiming 1st and Valtteri Bottas taking 2nd. The competitor that'll likely stand third on the podium is Max Verstappen.
However, our predictions are based on several years of Mercedes dominance. This year has shown identical pace between Mercedes AMG-Petronas and Red Bull Racing. Henceforth, Mercedes dominance at Russia could end in 2021 by the hands of Max Verstappen & Christian Horner.