Rogers Cup Men / Women's Betting Preview & Latest Odds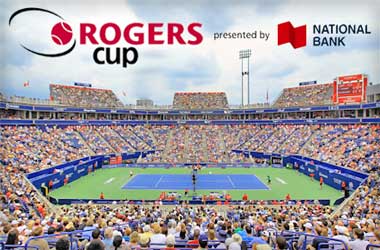 The Rogers Cup is due to get underway on the 5th of August and will run through to the 11th. For the men, it is an ATP World Tour Masters 1000 event, ranking only under a Grand Slam event.
However, for the women, the Rogers Cup is ranked as a Premier Tournament on the WTA Tour and one of four that are classified as Premier Mandatory Tournaments.
Similar to the men and based on world rankings, 16 of those participating are seeded players with eight of those awarded first-round byes.
The 2018 Rogers Cup saw some big names competing for over $8.7 million in prizes. Last year saw Rafael Nadal and Stefanos Tsitsipas, going to the men's final with Nadal coming away with the Rogers Cup title and a $1,020,425 payday. While on the women's side, the final saw Simona Halep earning $529,480 after she defeated Sloane Stephens.
Best Online Sportsbooks To Bet On The 2019 Rogers Cup
Men's Rogers Cup – Contenders
Rafael Nadal
Odds to win: +200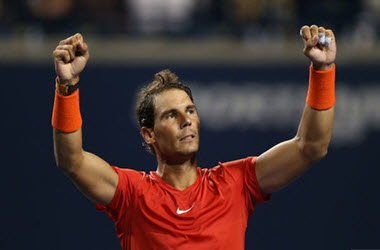 Few would doubt that with Djokovic and Federer not participating that Nadal would be favoured to defend his title at the Rogers Cup this year. Nadal has pulled off two wins this season, one at Roland Garros and the other at the ATP Masters 1000 Rome.
Adding to fuel those fires is his four from last year, three of which were ATP Masters events. Ranked No.2 in the world, Nadal has amassed an impressive $110,279,818, $7,027,843 of which is year to date, in career earnings and won 82 titles.
Dominic Thiem
Odds to win: +900
Ranked #4 in the world, Thiem is often overlooked in favour of other big name stars, but make no mistake, he is a serious contender. Thiem has also won who titles this year, one in Barcelona, the other the ATP Masters 1000 Indian Wells.
He racked up three titles last year, two fewer than Nadal, he is known for serving aces, has a 74% first serve win average racked up 2,894 break point opportunities.
Men's Wild Card: Brayden Schnur
Three Canadians earned wild card spots for the Rogers Cup. This includes Peter Polansky, Vasek Pospisil and Brayden Schnur.
Of the three, the one to watch for the best potential is Brayden Schnur, a Pickering, Ontario, native, he has managed to climb the ranks quickly this year jumping from 197 to 99th after he eliminated Sam Querrey and Steve Johnson, both of whom are top 50 players, before making his first final at February's ATP 250.
Womens's Rogers Cup – Contenders
Simona Halep
Odds to win: +500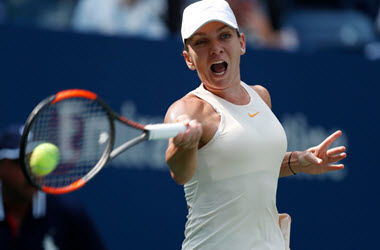 Simona Halep, ranked 4th overall and behind that of both Barty and Osaka, has racked up 19 career title and won a respectable $33,228,806 in winnings. To date in 2019, she won the title at Wimbledon and was a finalist at the Doha in Madrid.
Known for a high first and second serve points won, she is equally impressive in her return percentage win ratio. Keep an eye on Halep to make it far.
Ashleigh Barty
Odds to win: +800
Ashleigh Barty is the top seeded women's player in the tournament with a world rank of No.1. She has won three titles this year including Roland Garros, the Aegon Classic and the Miami Open.
Barty has a 72.5 % first serve win percentage, and an impressive return serve win ration as well, making her a real threat in Montreal.
Women's Wild Card: Eugenie Bouchard
Two Canadian women were given wild card spots heading into the Rogers Cup, those being Montreal's Eugenie Bouchard and Quebec's Leylah Annie Fernandez.
This will be Eugenie Bouchard twelve appearance at the Rogers Cup and with a new coach by her side, is hoping to improve on her best finish at the event, which came in 2016 when she made it to the third round. Having seen her world rank jump to a high of No.5, she now sits in 114th, but with some luck, could see that improve with a strong performance in Montreal.
Our Prediction
Our money is on Rafael Nadal, and yes, we are playing the safe card but as long as he holds up without any injuries, he is high on the contention list to walk away with yet another title. On the women's side, a little harder to call, but for all intent and purposes, our money is behind Ashleigh Barty.