Latest Predictions For The 2020 Pelican Women's Championship
The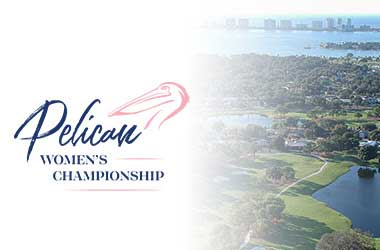 The Pelican Golf Club in Belleair, Florida, will play host to the next stop in the LPGA tour. The inaugural event, which is being sponsored by Konica Minolta and DEX Imaging will run from the 19th to the 22nd and initially expected a field of 108 players competing for a prize purse of $1,500,000.
However, it has been reported that ten players have pulled out of the inaugural event. That includes Ariya and Moriya Jutanugarn after they both tested positive for coronavirus. With a field narrowing it seems by the day, predicting the top contenders is no easy feat for the 72 hole, par 70 course.
Event organizers have announced that all top performers from the tour are registered for the event.
That will see Danielle Kang, Brooke Henderson and Sei Young Kim hoping to improve on their season as each has scored wins, with Kang scoring two. It also will welcome winners from eight of the last LPGA major events such as Morgan Pressel, Brittany Lincicome, Stacy Lewis and the current No. 1, Jin Young Ko.
Best Online Sportsbooks To Bet On The 2020 Women's PGA Championship
Considering COVID continues to have an impact on sports, and athletes in general, the challenges extend far beyond the norm, even more so in Florida, a state hit hard by the pandemic. That being said, let's get into the nitty-gritty and see who we think will win the inaugural Pelican Women's Championship.
Golf Channel Thailand
Top Three Contenders
*Odds have been provided by 888Sport and are accurate as of 16/11/2020
Sei Young Kim
Odds to win: 9.00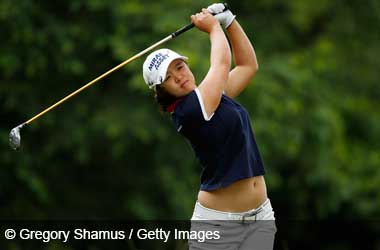 Ranked No. 1 in the world and No. 2 in the Rolex standings, Sei Young Kim has been having a solid season amassing four top 10's and one victory. Kim also ranks high on the list for the CME Globe
Season coming in fourth, and with Kim going into the weekend fresh off a win at the KPMG's Women's PGA Championship, expectations will be high.
Kim is known for her scoring accuracy and is ranked first overall in this category.
Yet, she is also ranked first for rounds under par and for scoring in the sixties. While we expect Kim to be a favourite, her last two events prior to the most recent win saw her well back from the leaders. Yet, as history, as shown, since going pro in 2015, Kim is never far from contention.
Danielle Kang
Odds to win: 10.00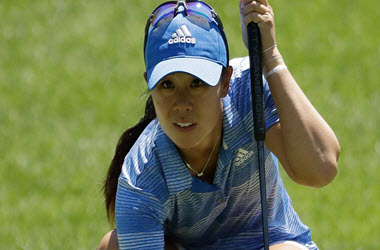 While Danielle Kang may have seen her world rank drop to 4th, she remains a favourite among LPGA golfers. Since winning the Marathon LPGA Classic in August, Kang has had one top 5 finish and had her best finish (2nd) at the LPGA Drive On Championship in October.
Kang sits in third on the official money list for 2020 and is ranked No.1 in the Race to the CME Glove Season. With an average driving distance of 258 metres and a 74.03& driving accuracy, Kang is a well-positioned to be among the leaders.
Dark Horse: Brooke Henderson
Odds to win: 10.00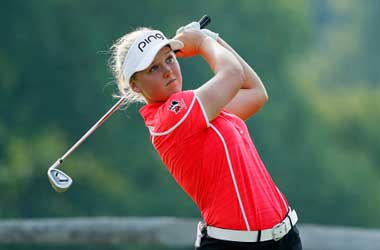 Canadian favourite, Brooke Henderson has a Rolex ranking of seventh and since going pro in 2015, has racked up an impressive resume.
That resume includes 52 top 10 finishes and nine career victories and a combined $7 million plus in career winnings. How bad for someone who is only 23 years of age.
Unfortunately, this year has been kind to the Canadian and that puts in her into the dark horse category.
Henderson has failed to finish above fourth in her last six outings and was cut from one, the AIG Women's Championship. While she has seen some improvement in the last two tournaments, it seems she is in a lull, that or the impact of COVID is having an effect on her ability to remain focused on the job ahead.
Dark Horse: Sung Hyun Park
Odds to win: 51.00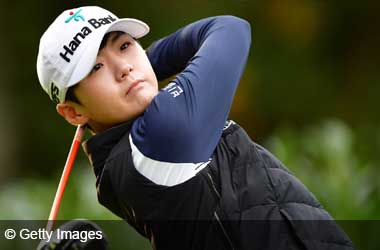 Considering South Korea's Sung Hyun Park is 9th in the Rolex rankings, it is surprising to see the year she is having. With 30 top 10's and 7 career victories, to date in 2020, she has only played in four events and failed to finish above 17th. There is little doubt that the pandemic has played a big part in that, but there is hope that her return to the tour will see her results improving.
Still, when looking at her most recent stats and her late return to the tour, it makes her a strong choice for the dark horse.
That said, Hyun Park is a talented golfer, and it is wise to remember this is a lady who won the HSBC Women's World Championship and Walmart NW Arkansas Championship last year. Therefore, hedging your bets for her to win isn't that bad of an investment.
Our Prediction
This one is a bit tough to call as both Kang, Henderson and Kim could easily come away with a win at the Pelican Women's Championship. However, as we have in the past, we are leaning towards Young Kim to get a leg up, and if she does, the odds are favourable she will run with it. Therefore, our money is behind Young Kim for the win, yet we will put a few complementary nods towards Kang and Henderson to play it safe.