Latest Prediction For The 2020 KPMG Women's PGA Championship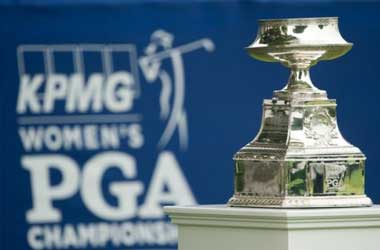 The LPGA is returning to the Aronimink Golf Club in Newtown Square, Pennsylvania for the KPMG Women's PGA Championship this week. The tournament, which celebrates its 60th anniversary, is one of five Masters events on the LPGA Tour.
First held in 1955 and each year thereafter, the course features a par 72 and a prize purse of $4,300,000. The event, which generally draws a sizeable crowd of spectators. As with other events since the restart of the LPGA season, the coronavirus continues to impact those playing and the spectators hoping to be on the sidelines cheering on their favourites golfers.
However, as numbers continue to rise in the U.S, the LPGA and Pennsylvania Department of Health have agreed to host the event without fans attending.
Best Online Sportsbooks To Bet On The 2020 Women's PGA Championship
The good news is the tournament is a go and will be a boost to the local economy, and more importantly, fans will have the ability to watch each round on the Golf Channel, or the third and fourth rounds on NBC.
While defending champion Hannah Green is not favoured to be in the top 10, the usual list of favoured women is, and that is good news for women's golf. This includes Danielle Kang, Inbee Park and Minjee Lee and as you will see, Kang continues to dominate having picked up exactly where she left off before the shutdown.
That being said, Kang, Park and Lee sit in our list of top three contenders, so let's see who we think will come out on top.
Top Three Contenders
*Odds have been provided by 888Sport and are accurate as of 05/10/2020
Danielle Kang
Odds to win: 15.00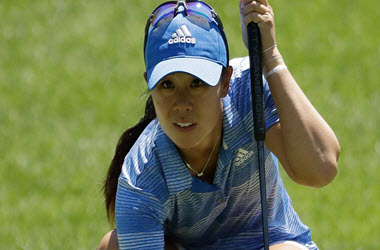 Danielle Kang may have dropped to No. 3 in the Rolex Rankings, but with two wins under her belt this season, she continues to be at the top of the pack and a threat in the LPGA.
Despite Kang struggling over the last five events with only one top 5 finish, her stats speak for themselves.
Kang leads the LPGA in earnings this season and is ranked second for scoring average and first in sub par holes, birdies.
Make no mistake, Kang is a serious contender and the one to beat heading into the Women's PGA Championship.
Minjee Lee
Odds to win: 15.00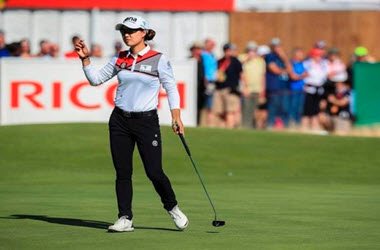 Minjee Lee has been strong and steady this season, and it shows in her stats. With nine events played since February, Lee has yet to finish outside of the top five and is the only player to lay claim to this achievement this year.
While ranked No.5 in the world, her performance has been rock solid and at her current trajectory, it is likely she will earn her first LPGA victory.
While less experienced than Kang and Lee, she is a serious contender and expected to amongst the leaders heading into the final round on Sunday.
Inbee Park
Odds to win: 23.00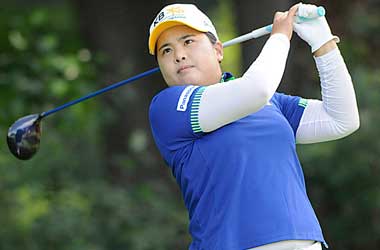 Even though Inbee Park is sitting in ninth if the world rankings, she is one to watch. With 104 top 10 finished and 20 career victories, Park is on the cusp of joining the ranks of women players known for greatness on the links.
To date this season, Park has five top 10 finishes and won the Australian Open, and while it was her first win in two years, it is far from her last. What is important to remember is that Park has been ranked first in four previous occasions and is the top putter in the LPGA and is known for her ability to score eagles.
Dark Horse: Ariya Jutanugarn
Odds to win: 81.00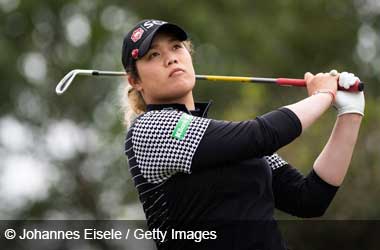 Ariya Jutanugarn has had a respectable professional career in gold with 64 top 10s in career and 10 victories.
However, 2020 is a year that has seen her fail to make the top 10 in any of the seven events she has played and was cut at the Cambia Portland Classic and Walmart NW Arkansas Championship.
Unfortunately, it is not expected to see things improve for Jutanugarn whose stats continue to be impacted by poor performances.
However, Jutanugarn has surprised us in the past and could again, therefore a few in her favour could produce a surprising result.
Our Prediction
Similar as we have in the past, Danielle Kang earns our prediction as the winner for the KPMG Women's PGA Championship.
The reality is, she is a driven player with a focus few others seem able to match. Her skills continue to see positive results, and while Lee is a serious threat, we think Kang will prevail.