NBA 2021 - 22 Preview Odds & Predictions - Who Will Make It To NBA Finals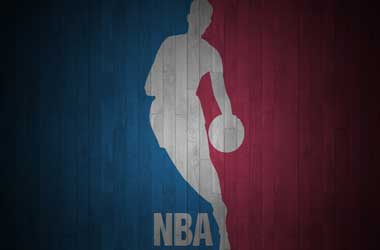 The National Basketball Association is starting their 75th Season on October 19th.
In response, sportsbooks have begun distributing payout odds for NBA Teams like the Golden State Warriors & Milwaukee Bucks.
These franchises are retaining identical odds to last year. However, some unexpected changes in the NBA have occurred since the 2020-21 season ended on July 22nd.
Best Online Sportsbooks To Bet On The 2021 – 22 NBA Season
Contract negotiations made throughout the offseason saw coaching personnel from Los Angeles trading Kyle Kuzma, Kentavious Caldwell-Pope, and Montrezl Harrel for Russell Westbrook. However, Los Angeles also brought nine new additions to their lineup, including Kendrick Nunn and DeAndre Jordan. That has led to analysts expecting the new lineup to help shore up the inconsistencies for Los Angeles and to predict they will fair well in the NBA Western Conference.
The Milwaukee Bucks are the defending NBA Champions for 2021/22. This franchise hasn't defended an NBA Championship for five decades, and some experts are anticipating Milwaukee to fail. This is largely related to the Bucks losing PJ Tucker and Bryn Forbes during the offseason. But like the Lakers and Warriors, the Bucks also were kept busy signing George Hill, Grayson Allen, Semi Ojeleye, and Rodney Hood were contracted to Milwaukee.
NBA 2021 -2022 Preview Odds & Predictions – Potential Champions
Understanding the statistical records and history of each NBA team mentioned above will be key in the season ahead. While the Lakers, Warriors and Bucks speak for themselves, it is worth looking closely at what they bring to the table in the upcoming season. So without further ado, let's get started!
* Odds have been provided by Bet365 and are accurate as of 15/10/2021
Brooklyn Nets
Odds to Win: +230
The Brooklyn Nets had a solid season last year and are expected to win this season by bookies and analysts alike. With Kevin Durant, James Harden and Kyrie Irving, the Nets have the NBA's three best playmakers and only need two to remain healthy to have a substantial impact this season.
If that happens, and Irving manages to make it through the season without COVID, the Nets are definitely the team to bet on.
Los Angeles Lakers
Odds to Win: +333
The big question for the Los Angeles Lakers this season, beyond the fact they have one of the most talented rosters in the league, is whether the team is able to remain healthy. The health of Anthony Davis is one question looming on the minds of analysts as is whether Klay Thompson will be 100% when finally cleared to return.
Adding to their woes from last season were injuries to LeBron James, resulting in GM Rob Pelinka overhauling their roaster in the offseason. With the addition of new shooters and the anticipated return of Davis, expect the Lakers to go the distance.
Milwaukee Bucks
Odds to Win: +800
The defending NBA Champions, Milwaukee Bucks are surprisingly not the favoured team to win this season, although they are in the top three. Their success will rely on starting guards Grayson Allen and Donte DiVincenzo and DiVincenzo's offseason injury and surgery not being a problem.
However, the Bucks also have Giannis Antetokounmpo and Khris Middleton in their arsenal, so counting them out of contention makes no sense. Expect to see them fighting for back-to-back Championship titles this season.
Dark Horse: Golden State Warriors
Odds to Win: +1200
One team not expected to be in the running this season is the Golden State Warriors. While busy during the offseason and able to sign contracts with Otto Porter, Andre Iguodala and Nemanja Bjelica oddmakers are not favouring the Warriors.
There only hope is the return of Klay Thompson after season-long injuries to his Achilles lack season. He'll match perfectly alongside Andrew Wiggins, who has found his stride with the Warriors. With some luck, they may perform well and come out ahead as the underdogs.