Monaco Grand Prix 2021 Betting Preview & Latest Odds
On May 20th, another round at the historic Monaco Grand Prix will be hosted by Formula One. This season has introduced new competitors, like Yuki Tsunoda or Mick Schumacher.
It's also witnessed leading drivers like Lewis Hamilton and Max Verstappen compete for the driver's championship. For now, Verstappen is losing to Hamilton by three races. It'll mean that Verstappen's dedication to winning the Monaco Grand Prix will be substantial, creating an exciting race for international fans.
The Monaco Grand Prix has been a staple for Formula One since the motorsport was first established in 1950.
It wouldn't become a yearly race until 1955, with Monaco now being a circuit where drivers can prove themselves the best. Its narrow streets create challenging scenarios, making it difficult to overtake. Despite those challenges, Monaco is a location all drivers anticipate because the winner is rewarded with a legacy that ensures continued opportunities in Formula One.
In 2020, the Monaco Grand Prix was cancelled due to the global pandemic. It's been two years since competitors like Lewis Hamilton, Max Verstappen, Charles Leclerc and Valtteri Bottas have last raced the streets of Monaco. This means qualifying results could be different than in recent years. However, bookmakers like BetOnline are anticipating Lewis Hamilton will take his third pole position at Monaco in 2021.
Best Sports Betting Sites to bet on the Monaco GP 2021
The rivalries between Lewis Hamilton, Valtteri Bottas, and Max Verstappen will be on display at Monaco. It's predicted that overzealous behaviour from Bottas in the first lap could result in a safety car incident with Hamilton. Those predictions arrive following reports that the relationship between Lewis and Valtteri has worsened since 2020, with a breaking point arriving after Bottas was ordered to let Hamilton pass in Spain. This means Bottas won't abide by team orders moving forward, as 2021 is likely his last season with Mercedes AMG Petronas.
One force driving bettors to online bookmakers in 2021 is the competitive driving of Max Verstappen and Lewis Hamilton. A large part of that is Hamilton's continued domination of the initial four races of 2021, where he racked up two consecutive victories in Portugal and Spain. This has created a fourteen-point difference between Hamilton & Verstappen in the driver's championship. If Hamilton wins the Monaco Grand Prix, Verstappen will have little opportunity to win the 2021 drivers' championship.
There'll be other winners of the Monaco Grand Prix looking to regain podium position. Fernando Alonso, Daniel Ricciardo, and Sebastian Vettel could surprise supporters with an incredible performance leading to a first-place finish at Monaco. However, the top three contenders would need to DNF for Alonso or Vettel to obtain victory. The same applies to Ricciardo.
Drivers to Watch
*Odds have been provided by BetOnline and are accurate as of 18/05/2021
Lewis Hamilton
Odds to win: +100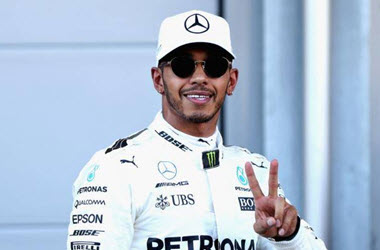 Analysts are selecting Lewis Hamilton as their favourite to win the drivers championship in 2021. He's acquired victory over the driver's championship for several of the last eight years, proving that Hamilton is Formula One's greatest statistical driver.
There isn't anyone with a better chance at winning this race, with doubters unknowing of previous performances in Monaco from Lewis Hamilton. He has defended against Nico Rosberg, Max Verstappen, Sergio Perez and Daniel Ricciardo.
The successful nature of Hamilton's driving has been witnessed in 2021, with his tyre management being more consistent than anyone else on the paddock & on-hand strategies being revered. These core attributes allowed Hamilton to overtake Michael Schumacher as Formula One's most influential driver.
Max Verstappen
Odds to win: +140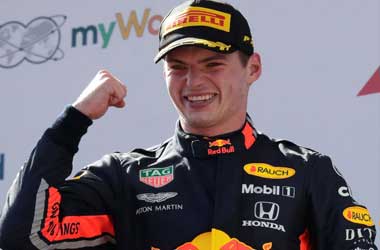 The focused battle between Lewis Hamilton and Max Verstappen has disappointed some supporters. It was expected that Verstappen would have the skillsets needed to dominate Hamilton, as both drivers have identically fast cars.
That hasn't been the case for Max, who has struggled to contend with the skillsets of Hamilton.
If he cannot manage a 1st Place Podium Finish at Monaco, Verstappen's chances at winning the drivers championship are essentially eliminated.
That hasn't stopped bookmakers from ranking Verstappen as the second highest-rated driver to win Monaco, which is an accurate assessment. For a victory to be managed, Max must avoid all marginal errors and achieve the fastest laps multiple times. It's a challenge that most supporters would agree, Verstappen cannot reach.
Valtteri Bottas
Odds to win: +850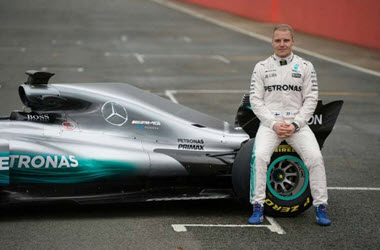 There have been unfortunate circumstances weighing over Valtteri Bottas in 2021, including Mercedes unwilling to provide him with a vehicle that accurately contends against Lewis Hamilton. The most Bottas is promised for 2021 is another 2nd place in the driver's championship, which is likely to be obtained by Verstappen this year. Because Bottas is unfairly treated at Mercedes, it's prompted internal issues between his team of engineers and Lewis Hamilton's.
Supporters are beginning to see Bottas defend against Hamilton, seemingly giving Verstappen the pace advantage needed to create a significant cap.
The first instance of Bottas going against team orders was in Spain. However, rumours around the paddock indicate that it won't be the last time supporters see Bottas go against Toto Wolff and Lewis Hamilton.
What this means is that Valtteri Bottas won't likely obtain victory at the Monaco Grand Prix. He could reach 2nd or 3rd on the podium, which could award bettors with large payouts at +850 Odds to Win.
Dark Horse Pick: Charles Leclerc
Odds to win: +2500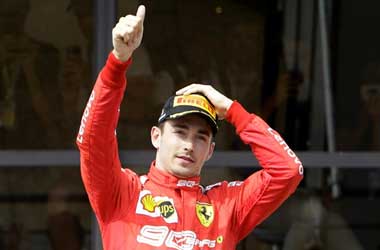 Race fans living across Monaco & Monte Carlo will be cheering for Charles Leclerc, an F1 driver born in the region. He's the exclusive driver that calls Monaco his official home race. Unfortunately, Leclerc's race results since Charles joining Formula One in 2018 haven't been favourable.
Leclerc has competed at Monaco twice, with both instances seeing the Monaco-born competitor forced into retirement. The first DNF followed after his 2018 Alfa Romeo experienced brake disc failure, with Charles second retirement arriving after he collided with Nico Hulkenberg from Renault.
This is the first year Charles Leclerc will have a genuine opportunity to obtain a Monaco podium position. The SF1000 that Scuderia Ferrari has created for Leclerc in 2021 has performed admirably. If there are collisions between Mercedes and Red Bull, it's almost guaranteed that Charles Leclerc will obtain a podium position, if not first place.
Other Odds
Carlos Sainz (+5000)
Lando Norris (+5000)
Daniel Ricciardo (+5000)
Pierre Gasly (+10000)
Esteban Ocon (+25000)
Fernando Alonso (+25000)
Our Verdict: Verstappen Wins, Hamilton & Bottas collide
Whenever there have been internal issues between Lewis Hamilton and another driver, it's resulted in Britain's 7-time champion making critical mistakes. We're anticipating those same mistakes witnessed between Hamilton and Rosberg will return this season, except with Bottas challenging for dominance in Mercedes.
When Lewis Hamilton and Valtteri Bottas are driving side-by-side in one of Monaco's narrow corners, a collision will likely be unavoidable. That will provide Max Verstappen with the opportunity to take victory, acquiring the points needed to continue fighting Lewis Hamilton for the F1 2021 Driver Championship.